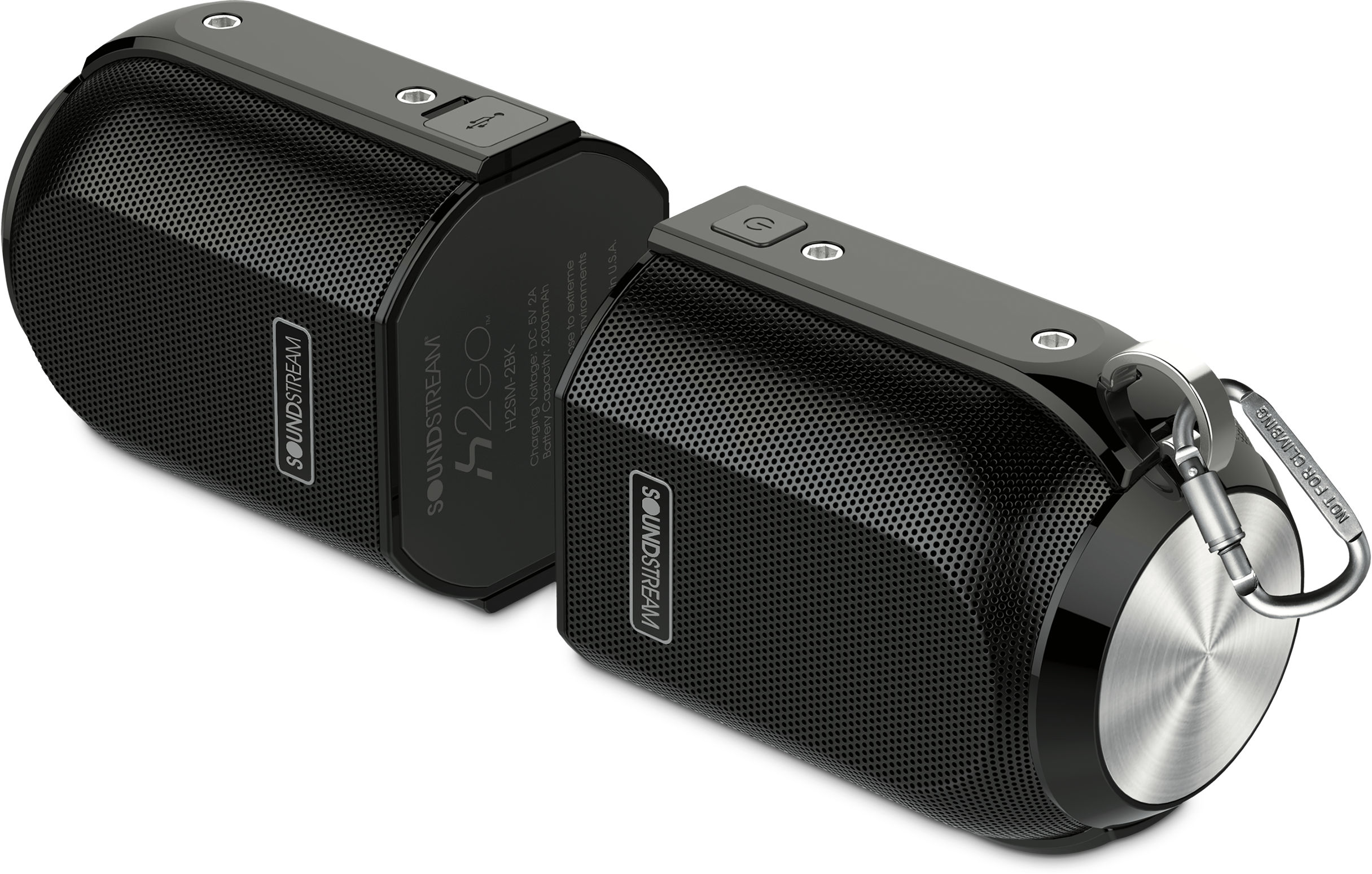 Unity in Music With The Soundstream H2go Bluetooth Speaker; Spread Positivity All The Way To Philippines!
Global warming is increasing at a startling pace. Industrialization and globalization have had their benefits. But have also wrecked havoc on our environment. And our world. With resources being used up at an alarming rate. And pollution increasing by the minute. The earth is no longer following a stable trajectory.
Harsher winters, and longer summers are merely a side effect of this phenomenon. Not only this, but the situation is contributing greatly to an increased frequency in natural disasters.
Migration and urbanization too, have played their part. By widening the gap between man and nature. Consistent population in previously non – populated areas is leading to a higher number of people being affected by the slightest of nature's interruptions.
Flooding In Cagayan Valley
Such is the case for Cagayan Valley, in northeast Philippines. That has been hit by the Typhoon Ulysses. Help is on the way for victims of the heavy flooding in the Valley. As well as the Cordillera administrative region.
Authorities claimed there were desperate calls for help in the areas that had been ravaged by floods.
The presidential spokesperson is Harry Roque. And he claimed that they had been continuing rescue operations. In all the affected areas. The teams had been working hard. They have been working around the clock to rescue all the individuals. That are within the different barangays and municipalities in Cagayan and Isabela.
He went on to give some specifics on the situation. The Department of Transportation, at dawn. Through the Philippine Coast Guard. And had so far rescued 15 individuals in Modelro, Sitio Pantalan. 50 in Barangay. 12 in Tugueguerao City. 47 in Pengue Ruyu. 13 in Caritan Norte. And 70 in Lino East.
The president is apparently on top of the situation. And looking into what further can be done to speed up the process. Cagayan in itself, has been placed under a state of calamity. With more than 9 recorded deaths.
At 3:30 a.m. on Saturday, air. Water. And land transport were sent over to assist operations in all the affected areas.
Convoys arrived. Which were full of drums of fuels for the helicopters. And for the other rescue vehicles operating in the area.
Two further trucks are bringing in fuel supplies for two helicopters belonging to the Philippine Coast Guard. These are for use in aerial rescue. Two coast guard aviation force helicopters are also on their way to Cagayan and Isabela.
A PCG islander plane, though, is already present in the area. While rubber boats from the coast guard stations are en – route to Tuguegarao City.
The president has called for unity amid the flooding. It is a very difficult time for the country. But each person has to stand shoulder to shoulder with the other to see this crisis through. These are times when humanity, and community come together in a show of strength. For those that have lost their family. And their homes. The country must uplift, and support them to ensure they beat this situation as swiftly as they can.
Social media, on Friday night, was filled with appeals to the national government. These appeals were asking the national government to help out the Cagayan province. This area suffered the most due to the extreme flooding that occurred.
Owing to the typhoon. And on top of that, the monsoon rains. The Magat Dam in the region was forced to release excess water that had accumulated inside it. The water had reached a critical level when it flowed out. Which further added to the flooding.
The military forces involved have been spread out in the region. And have been distributed amongst varying affected areas to rescue as many people as possible within a short time frame.
Heal Together With The Soundstream H2go Bluetooth Speaker
On another note, during this difficult time. The world suffers too. Various catastrophes have been taking place all around the globe, including the COVID – 19 pandemic that is ruthlessly claiming lives.
During these times, it is important to remain positive. And to empower those that are going through difficult times. We might not always have the right words of comfort. But what we do have is music. And music is the language that speaks to everyone. There are no words required.
To share a moment, and an experience with a loved one; we recommend the Soundstream H2go Bluetooth Speaker. This speaker is an all element ready Bluetooth speaker, that can amp up the sound of any of your favorite tracks.
It comes with power bank charging. And magnetic docking. As well as an integrated strap that is easily attachable to anything when you're on the go. Making it highly convenient and an absolute necessity.
It has a water – proof marine grade polymer enclosure that is built to last you a long way. Comes with a 10W stereo amplifier. And a 2 – inch speaker that is going to fill the room with music.
In today's day and age, nobody has any time for getting tangled up in wires. Or dragging around something heavy to a party. Any occasion, for that matter, requires a bit of music. And what's the point if you can't make the process simple, and uncomplicated?
Bluetooth speakers are perhaps one of the best inventions of this generation! A speaker that never lets the party stop. And takes you on a journey of music that is never ending. Whether it's listening to a podcast, or a quaint barbeque with friends. You need this pick!