Food for hunger is an efficacious project initiated by Aahwahan Foundation. Aahwahan rightly believes in the saying, "Hunger is not an issue of charity, but an issue of justice". Wasting and throwing food is just as equivalent to stealing food from the table of the poor, this is where the project of "Food for Hunger" comes up. We are deeply committed to work for those who are not even able to get one meal a day.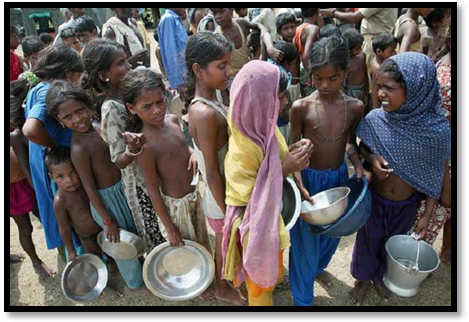 According to FAO estimates in 'The State of Food Security and Nutrition in the World, 2019' report, 194.4 million people are undernourished in India. By this measure 14.5% of the population is undernourished in India. Also, 51.4% of women in reproductive age between 15 to 49 years are anaemic. Further, according to the report 37.9% of the children aged under five in India are stunted (too short for their age), while 20.8% suffer from wasting, meaning their weight is too low for their height. The Global Hunger Index 2019 ranks India at 102 out of 117 countries on the basis of three leading indicators -- prevalence of wasting and stunting in children under 5 years, under 5 child mortality rates, and the proportion of undernourished in the population. India has made rapid strides in improving rates of under and malnutrition. Between 2006 and 2016, stunting in children below five years declined from 48% to 38%. Yet, India continues to have one of the world's highest child undernutrition rates, impacting the child's health and development, performance in school and productivity in adult life.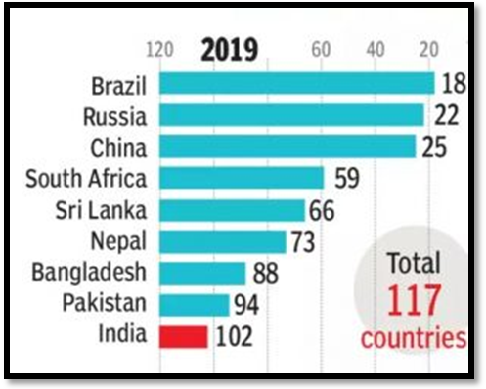 Step back for a minute and think about them. Do they deserve to be hungry? Is life fair to them? No, right?

The situation is alarming and could have more negative effects on children, mothers and elderly. Malnutrition due to continued starvation reduces class concentration among school going children and also reduced playground and social activities which are essential for their growth. Mothers have less energy to take care of their toddlers and also for verbal interaction.
Thus, it's time for us to work for them and give them their fundamental right to food.
FOOD WASTAGE

According to the United Nations Development Programme, up to 40% of the food produced in India is wasted.About 21 million tonnes of India's entire wheat produce are wasted and 50 per cent of all the food across the world meets the same fate. Such a situation raises a concern that food 'never reaches the needy'. Weddings, events, restaurants, hostels and houses are a major source for food wastage of cooked food.

Aahwahan foundation-NGO for children as an organization is making an impact and trying to change the society for the great good of the future. We are creating awareness among individuals, hotels, hostels, schools and so on through campaigns and rallies and so on about the wastage of food and also giving measures to reduce it.
We are also approaching corporate office to create awareness like -
• Serve yourself with the amount of food that is less than what you can finish. There is always a second serving available. But do not over serve and contaminate more food.
• Re-use the food that is available and experiment with different ingredients to enhance a dish and reduce the wastage.
• Organize your grocery shopping well after planning a meal schedule, while avoiding impulse purchases.
• Make a habit of completing every grain of food present on your plate. Don't waste food.
Although, the government and NGOs are working towards the reduction of wastage of food in various ways possible, it is the duty of every individual to resolve this social issue and work for the betterment of our country and its people.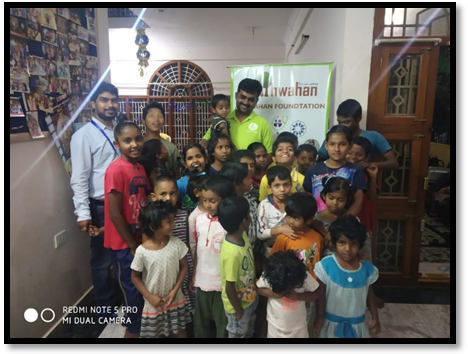 At Aahwahan Foundation- Best NGO for CSR Projects

Food for hunger aims to provide food to all those who are gravely in need of it.Vans are employed in many areas who are responsible to collect surplus food from various places. The vans are called MAGICAL WHEELS, because indeed they are doing a magical work. Necessary plastic containers are bought to store and transport surplus food to the project areas. Aahwahan foundation also collaborated with FEEDING INDIAto help more and more people.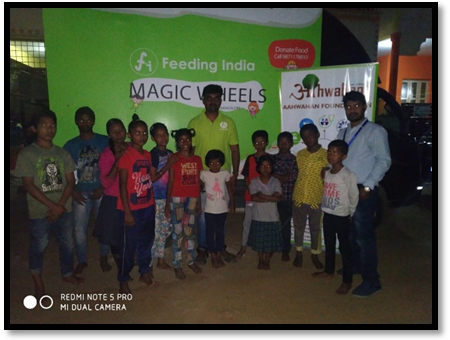 How we work?

These innovative vans hygienically collect surplus food from various sources. These vans follow a standard operating process to maintain food safety regulations before collecting the food, and also at the time of donating the meals to our beneficiaries.
These vans are equipped with temperature controlled insulated boxes to extend the shelf life of the food collected. Hotels, cafeterias, events, hostels, restaurants etc, are approached, once they agree to donate food, aahwahan foundation manages the collection, transportation, quality checks and donation of the food.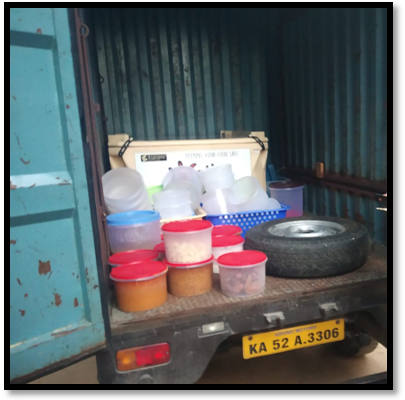 At present, aahwahan foundation feeds around 1500 people on a daily basis, we are not only making our society better but also creating more and more awareness among people. This initiative of ours has brought us a lot appreciation and attracted a lot of laurels. We urge everyone reading this to come, and be a part of our beautiful initiative. There is no better feeling than feeding the poor and see the smile on that face.