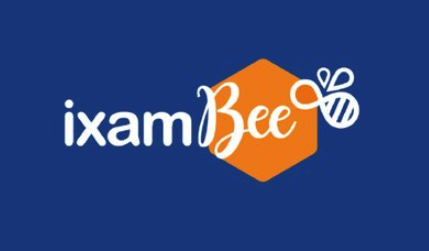 Chandraprakash has extensive senior management experience in building processes, teams and business. He was Senior Vice President with YES Bank wherein he developed a business of Rs.5000 million from the scratch and reached to more than 3 lakh rural customers. Prior to this, he was Assistant General Manager with Reserve Bank of India where he managed large teams and optimised operations while working on rural credit, banking supervision and currency management. Chandraprakash is an artist by nature and is enthusiastic about igniting human potential. He is PhD in Development Communication from G B Pant University, Pantnagar and MBA from ISB, Hyderabad.
StoryMirror interviewed him and asked him about his venture. Here is what he has to say.
Q. What's is your business all about?
ixamBee is an online education company that leverages technology to customize the content and make quality education accessible. It helps unskilled graduates and undergraduates in preparation for competitive exams for jobs in centre government, banks, state governments, railways, LIC, etc. About 10 million students appear for such competitive exams every year. But the students from villages and small towns do not get guidance and quality learning material to clear these exams. ixamBee provides Career Guidance, Video Lessons, Live classes and Practice Tests in Hindi and English.
Q. How does it work?
Students register on ixambee.com and they can practice thousands of questions for various competitive exams. For learning courses, students need to order on the website and they can learn from a desktop computer or mobile phone.
Q. What is your USP?
ixamBee.com is the only website that provides all Mock Test for FREE for preparation of the competitive exams. These tests are prepared by those who have cleared competitive exams and the questions are based on previous years' examination pattern. We provide very crisply, to-the-point video lessons in English and Hindi. Comprehensive learning modules consist of video lessons, concept questions, weekly/monthly quizzes, chapter tests and other practice tests. These practice tests are attempted by the student in the exam like the format and the performance analytics helps students to improve her performance.
Q. How do you see yourself in next 5 years?
In next five years, anyone who is preparing for any competitive exam for a government job shall appear on the practice tests at ixamBee.com. In first one year of our operations, we have reached to 1 lakh students and there are 10 million questions answered on our website.
Changing learning landscape by making quality education accessible and affordable to all.
Q. What is your life's greatest dream?
My dream is to provide quality education accessible and affordable to millions of students living in small towns and villages. There are millions of talented students who lack awareness about career opportunities and do not get proper guidance. Online education provides an opportunity to reach to these young talents and provide the right guidance and learning material.
---
---
Check them out on Facebook, Instagram, youtube, quora and twitter.
You can also WhatsApp or call at +91-9205524028
They are Available on Mon-Sat (10 AM to 7 PM)
Email id : info@ixambee.com
Office address:
708, Vishal Bhawan,
95 Nehru Place,
New Delhi-110019