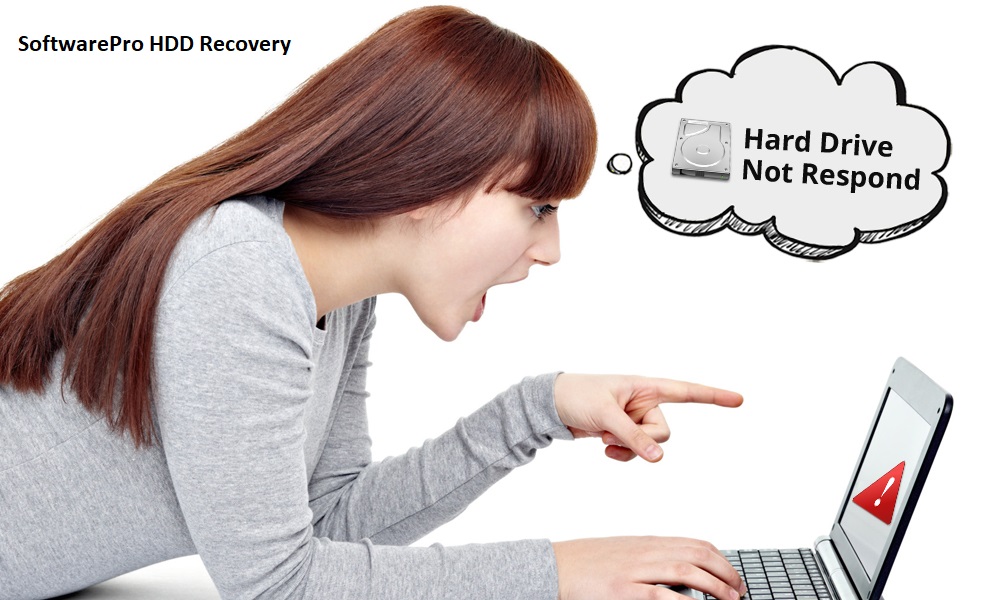 Summary

This blog summaries that how to recover files from damaged hard drive in Windows. Any failure in work lead to damage or lost files from the hard drive, in this situation you need proper knowledge of damaged partition recovery. This post will help you recognise as well as suggest your method recover damaged files.

Introduction
As we all know that the main component of our system is hard drive which is also known as a hard disk. Hard Drive has a large capacity to store files as compare to others that is why it is extremely popular. There are two types of hard drive storage, one is the external hard drive and the other is the internal hard drive.
No doubt if it is a gadget, then raising of error, damage in software is common as a result we need to recover damaged files. Mainly there are two types of error in the software, Physical damage, and the Logical damage.

Let us have a quick description of different types of damage:

Logical Damage: Logical Damage hard drive occurs when your files are unable to read by the computer. That is when your files are unable to open but still do proper functioning. This is called a random error in the software.
Possible Symptoms Of Logical Damaged Hard Drive
You can predict future problems with the hard drive and get prepared for them when a certain sign appears. Securing your files by creating a backup copy or transferring your files to another storage device.

There are several main symptoms you need to pay attention are listed below:
Accidentally Damaged Contents Of A Sector: This defect is rare but still, it can happen to your computer system. Accidental distortion of files in a sector may indicate a mechanical issue will come. In such types of defects may render a hard drive to be non-operable and there we need to recover damaged files using application.
Damaged MBR: In this kind of logical failure, partitions are not recognized by the operating system. The main consequence of such failure is the damaged signature which makes the OS think that there are no files in the place of boot record, and the drive is not divided into any partition, to recover files from MBR you need to apply damaged partition recovery solution.
Damaged File System: It is similar to the master boot record, the only difference is that there is no access to a partition. All the contents of such partitions will not be in a readable form. Sometimes fixing file system issues can not solve the problem and some files might be represented as lost.

If you have logical damage in files then use Windows Data Recovery Software to recover damaged files from the system. This is the only way by which you can save your files from more loss. There is No other manual method to recover files from damaged hard drive. This application is having a feature to recover multiple file formats. It is cost-effective and highly in demand.
Method To Recover Files From Damaged Hard Drive in Window
The only method to recover damaged files in case of logical error by using expert techniques. The leading position among the similar program belongs to SoftwarePro Damaged Hard Drive Recovery. The main objective of suggesting this utility is that this software is best to recover damaged files effectively and entirely. This tool recover not only damaged files but also deleted, formatted, corrupted, lost any type of data in a single click. This software is free for trial, where you can view your all damaged files.
Steps Used In Software For Damaged Partition Recovery
There are few steps you need to follow for damaged partition recovery are:
Download the Hard Drive Recovery Software
Then install it into the System.
Run the application.
Select the partition you want to recover damaged files.
Click on the Scan button, you can see the scanning process.
Your damaged files are displayed in the application with a red color.
Select the file you need to recover.
Click on the Save button.
Physical Damage: Physical Hard Drive Damage occurs when your physical part of hard drive breaks. A hard drive is made up of a spinning metal platter that has all data files stored in it.
If your file is physically damaged then there is no software available in the market which can recover files from damaged hard drive. The only thing you can do is either you have to take way to the mechanic or contact with the hard drive company to repair.
Possible Symptoms Of Physical Damaged Hard Drive
There is a various sign which will appear while working in the system which predicts that there is damage. The only option is left while physical damage happens is to recover damaged files by a backup.
There are various main symptoms you need to pay attention are listed below:
Damaged PCB Elements:
In this type of defect, the only hard drive is inaccessible. Your all files will be completely safe, only a few of them get damaged. The damaged one can be repaired or replaced with a good PCB. A few things you need to take care of it is the PCB board should be compatible with the hard drive.
Damaged Platters Of The Hard Drive:
This defect represented by the appearance of scratches or bad blocks. In this case, you can not read the files. As a resultant, opportunities for drive remapping become scarce. If the damaged sector contains information on the structure, the corresponding level of the drive logical structure vanished and then such files become inaccessible.
Note: Try to make a copy of your important data in an external hard drive unless you need to recover files from damaged hard drive using utility.
Conclusion
At the last, I can finally say that finding a manual solution is a waste of time when you need to recover files from damaged hard drive. Simply use the SoftwarePro application for Hard Drive Recovery, this tool helps in damaged partition recovery. This tool will reopen your partition in clean space. The application is trustworthy and keeps your private files safe with you.