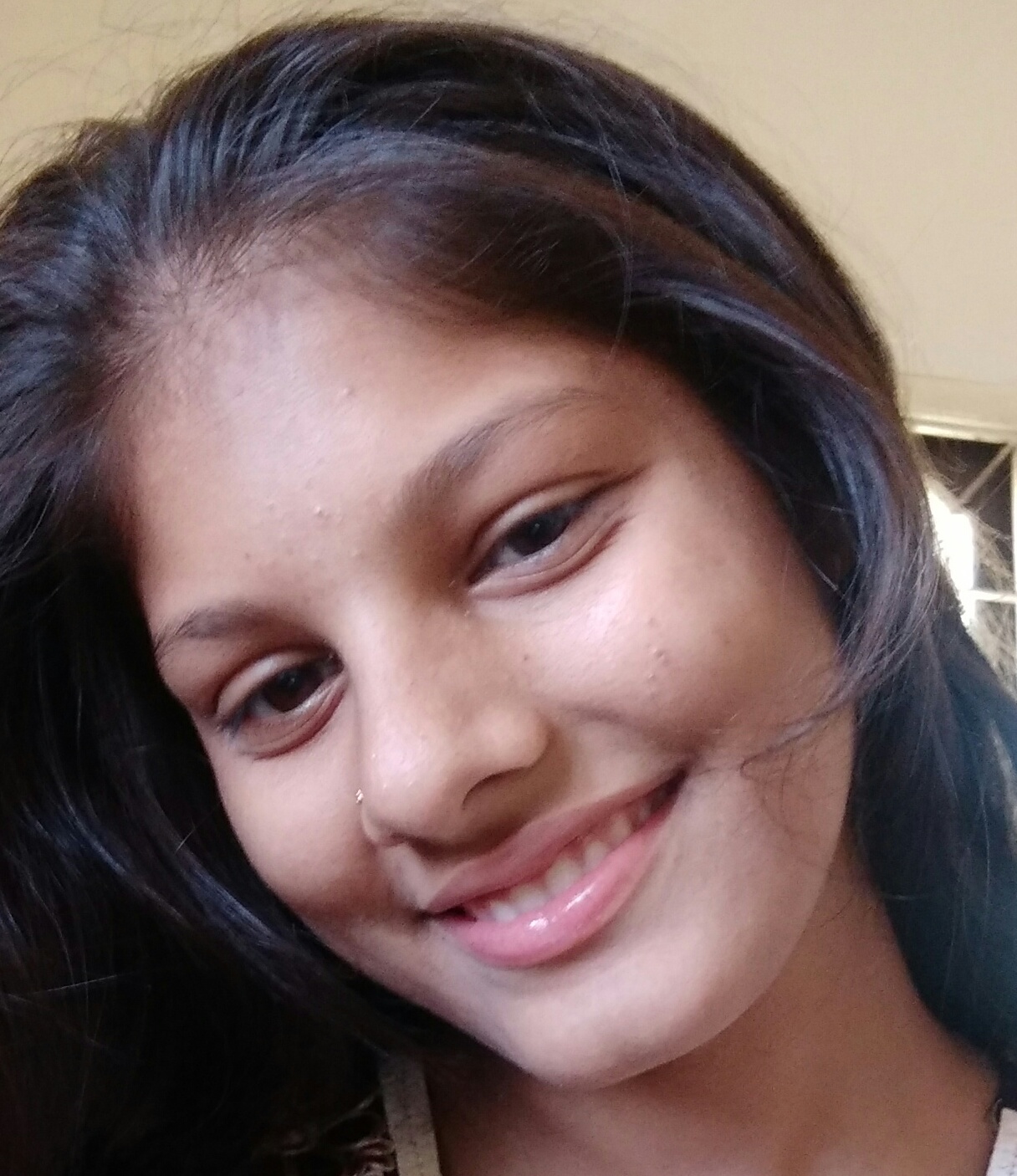 Q: Please give details about your initial education and forming years of life.
• I have always been the travel kid. So, my education has always been for like three or four years at some place and other three or four years at other places. I spent my nursery education till 4th grade in my village in U.P. after that I started my 5th grade from Kanpur and studied there till 7th grade and then I moved to Ballia and studied there from 8th grade to 10th. then again, I moved here in Odisha and currently doing my (10+2) in Bhubaneswar. This is my second year. Examination have been started, today was my first exam. Hope everything goes well.
Q: How did you get interested in literature? What inspired you to write?
* I don't know exactly what inspired me to start writing. At that time when I was in Kanpur, I was in 7th grade, a kid's magazine named "KIDZ HERALD" used to get published. In that magazine a column would contain the written works of kids when I saw that column, I too wanted to publish but I didn't have any written poem or anything of that type. So I, at that time developed a feeling to write. I would copy along the lines of poems given in my books and try to write a poem or write whatever I used to watch on the television, though I never published one in any magazine. I just used to write from then on. It was in the previous year that is 2018 when I started writing on your site.
Q: What difficulties did you have to face with respect to literary work?
• Scary thoughts, they sometimes make me question that if the course of writing I am considering is good for me or not. Due to this most my stories are still left incomplete. whenever I start writing anything, I get thoughts like will people love my writing? will they like it? would people hate me? I write worst. I can't write well and many other negative thoughts like this which sometimes makes me stop writing.
Q: What is your view about the present-day literary work?
* I think the present literary work covers a wide aspects within it because today we can write about politics or religions and put our opinions freely without having to suffer through any punishment. years ago writing was censured by religion branches like church or the king and if books were found against them, they used to punish the writer or sent them to exile. but now we are free to write our opinions in our book. the book " Accidental Prime Minister" is a great example.
Q: Do you think that the emergence of digital and social media has given a new opportunity to creative writers?
• Yes I do think that emergence of social media has given us writers a new opportunity as before, we used to write at home and we only had options to publish our work in Magazines or go to publisher which needed a lot of paperwork. But now it's different, we with the help of free writing social sites, we can easily just open the app and write whatever we want and also be secured of our literary work to be not stolen by anyone. Also we can get a huge number of readers and their reviews.
Q: Please tell us something about your literary work.
* I mostly write poems in free style cause you know I am very week at following rules. Right now I am also trying my hands out at Haiku and flash fiction.
Also I am interested in science fiction and was currently writing one, but due to my exams I have taken a total break from literature as a whole.
Q: What was your first literary work and how was it published?
• As I have already told before I first started writing what I saw on Television. Like If I used to watch a movie, I used to write it in paper whatever I saw. So, my first literary work was, I wrote a T. V. serial which I daily used to watch, and I never published it cause you know copyrights. If you are Talking about first literary work to get published, the it is one of my poem in your Anthology book.
Q: How many ways literature can contribute to society in future?
• Literature can have a very powerful impact on people reading it in many ways. It can help fight social issues and bring social Change worldwide not only in future but also in present too. we all know that " A pen is mightier than sword".
Q: Where do you see yourself after 5 years in the literary world?
• I want too see myself in the category of Best seller writers. Hope God listens to my wish and I keep doing my hard work.
Q: What ways would you suggest to build a community for poets?
• According to me the ways to build community for poets are:-
1. Keeping it local:-Some of the communities which are tightly knit is not just because they share each other's opinion or respect each other ideas or the forms of writing but also because they know each other by face. I think it will be better to form local poet group from a region where they meet each once in a week.
2. This is very important point mostly I have seen communities focuses on a particular prose or a form of writing. In such a big community you can't expect everyone to write in same form or style. There are many forms like flash fiction, Haiku ,Tanka etc....
Q: What message would you like to give to aspiring new writers?
• on the basis of of my writing experience. I have always got the fears like will people read my work? Will people like my work? Or thoughts like I write worst (as I already mentioned above) haunts me and makes me hopeless and search for inspiration here and there. So in this regard I want to say look for inspiration inside you. The best inspiration is the self-inspiration. Don't let these fears hinder your path of writing and if they ever come and haunt just tell them "I know I write best and of course people will read and love my writings." Shoo away your fears, scold them and get to writing.
Q: How was your experience of writing on StoryMirror?
• Story mirror has been a great platform to support me in this writing job. Before joining this site I used to write once in week and sometimes weeks ended and I don't used to write don't get time to write but then I joined story mirror's 52 weeks writing challenge, which inspired me to write every weekday and it made me into habit of writing but as of now I am mostly inactive because of my exams, once they finish I will be back. And I will appreciate and also look for competitions like 30 days writing challenge on this platform which will inspire writers like me to get into the habit of writing daily.
Q: Would you like to say something about StoryMirror?
• All and all I had a great experience of writing here on this platform. I really appreciate the covers you edit and design and all the hard work you do to keep supporting writers like us to write more and more. I will always be great full to the StoryMirror and it's team to build a writer, an improved writer in me.
Here is the link to read my content https://storymirror.com/profile/57wiybay/priya-singh/stories