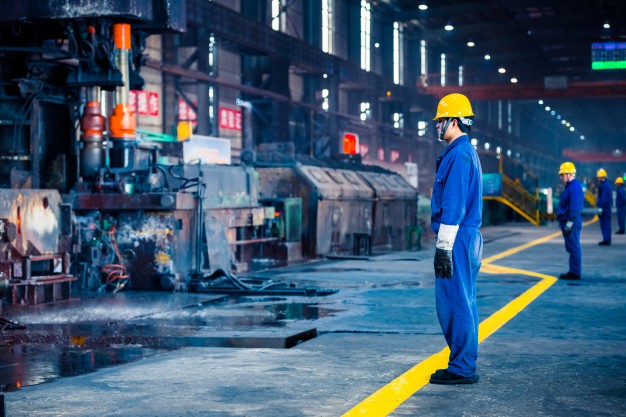 A metal needs to fulfil a number of criteria to be fit for usage in automobiles. One that ensures good vehicle performance, passenger safety and is energy efficient is a good bet for cars. Apart from this, environmental safety concerns and many other factors also need to be considered while using metal in cars. Steel qualifies in most of these parameters and is thus one of the most widely used metals in cars. Besides, it is affordable and flexible. It can be moulded in different manners to fulfil various requirements. Around 65% of the car is made from steel. However, this metal comes in different varieties and not all of them are suitable for vehicles. Let us learn about the types of steel used in cars:
Advanced High Strength Steels (AHSS)
Owing to the increasing number of vehicles on the road, drastic increase in the pollution level and various other challenges in the rapidly changing environment, the need for higher strength steel for cars is being felt more than ever. The steel industry has thus come up with Advanced High Strength Steels (AHSS) to meet various challenges. AHSS is the latest type of steel being used in cars. It offers several advantages over the conventional steel and has thus largely replaced it. Here is a look at the various advantages it offers:
It helps manufacture lighter yet safer vehicles to meet the safety and fuel economy regulations.

It uses less material and saves a lot of mass.

This steel is known for its crash worthiness.

It is manufactured at thin gauges but is sturdy.
AHSS is being used in cars since almost a decade. It is being improvised and enhanced to meet the changing demands and regulations. AHSS has been categorized as:
First Generation AHSS
Second Generation AHSS
Third Generation AHSS
The first generation AHSS has very limited formability, the second generation AHSS is high on strength but is quite costly. This is because it includes high cost alloying elements. The need for a new version of AHSS was soon felt owing to the limitations of the first two and thus the third generation AHSS was formed. The third generation AHSS has come into form recently. It is available at an affordable price and offers high formability and high strength.
Other Types of Steel Used in Cars
This type of steel comprises of one microstructure called ferrite and is easy to form. It was once the most commonly used material to form car bodies. However, now its use is mostly limited to build cosmetic parts and stiffness-related components.
HSS is being used in cars since a long time. It mostly comes in three types – Bake Hardening (BH) steel, Carbon Manganese (CM) steel and High Strength Low Alloy (HSLA) steel. While HSLA and CM are used in energy absorbing areas, BH is employed in body closures. However, HSS has largely been replaced by AHSS.
Sangeeta Industries, one of the best sheet metal manufacturing companies in India, provides top quality steel for cars. It aids the automobile industry in manufacturing cars that are passenger as well as the environment safe.