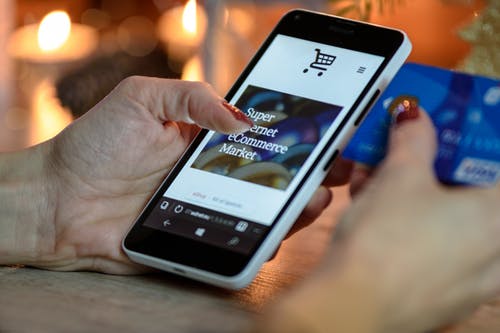 Studies conducted all across the globe have revealed mind-bending figures for online companies. Almost all studies point out to a double-digit rise arising from global e-commerce sales in the fiscal year 2019-20. However, a significant proportion of those sales are bound to come from mobile commerce due to the significant rise in use of mobile phones. All these studies and figures have given great incentives for online businesses based in the US to reach out to more and more customers. Ecommerce outsourcing has also gained popularity among online firms as it offers several benefits. Outsourcing helps a company to focus its core business aspects of product development and sales while the partner firm takes care of the non-core activities.

Some Ecommerce Trends to Watch Out For in 2019

Many online businesses are making use of different analytics tool to gather and understand customer data, customer preferences, interests, etc. The data gathered helps e-commerce companies to better understand the purchasing behavior of target customers and therefore, enables them to offer products accordingly. Besides, this the use of social media platforms has gained popularity for marketing products and services online. For this the companies constantly try to improve their social media presence to facilitate customer interaction on the leading social media portals.
E-commerce giants like Amazon are also looking to offer same day delivery and return services in areas where they have successfully established their delivery networks. This would further increase competition among online firms.

Top 3 Ecommerce Services To Outsource in 2019

1) Ecommerce Data Entry Services

Ecommerce companies across the globe are required to manage tremendous amount of data on a daily basis. Data may be in the form of customer information, bill receipts, product catalogs, product listings, and other crucial business documents. The presence of such data in paper format can prove to be a barrier for online companies as it can be easily lost or damaged. Therefore, it becomes extremely important to seek e commerce support services to convert paper documents into digital formats.

2) Ecommerce Call Center Services

An online business can never possibly predict when a customer might visit their website and make an online purchase. The customers might attempt to seek assistance with their online purchase and reach out to the customer support team. Hence, it becomes important for any business to outsource call center services so that no customer call gets unnoticed and the customers can receive the required assistance.

3) Ecommerce Order Processing Services

Order processing services companies deal with multiple stages of registering, recording, delivery, etc. of online orders. The outsourcing firms can help a great deal by consolidating orders from different sales channels like own website and marketplaces like Amazon, eBay. etc. The service provider firms can also effectively manage bulk-order processing for online companies which receive more than hundred orders every single day. Processing online orders in a timely manner ensure that customers can receive their orders well before time. This further leads to improved customer satisfaction and customer retention rates.