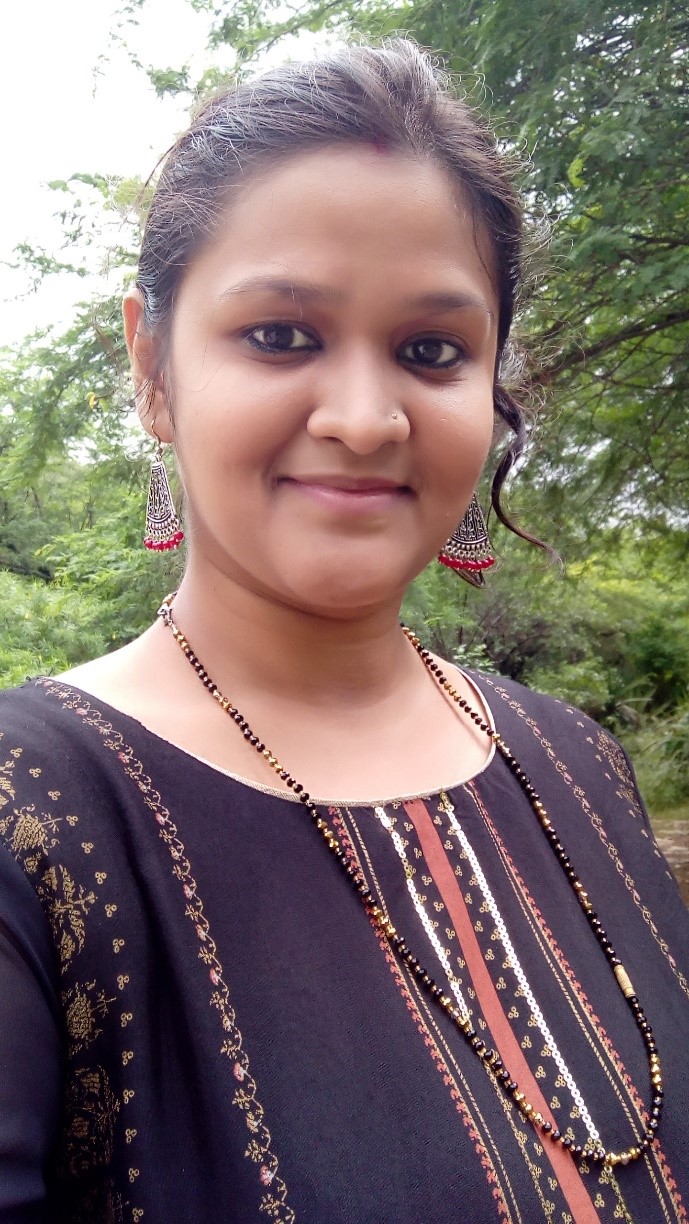 Your full name:
Aditi Bhushan
Please give details about your initial education and forming years of life.
My father was serving Indian Defense, due to which my initial education has taken place in South-Indian states in Kendriya Vidyalayas, CBSE Board. Major part of my schooling took place in Mumbai. When I stepped in College life, I chosen the professional technical course Bachelor of Computer Application (BCA) from SNDT Women's university based out at Mumbai. I completed my post-graduation as Masters of Science in Computer Application from Symbiosis International University, Pune. This gave me the direction to become a software engineer. After Marriage and Pregnancy, I chose to swap my career option to prosper my family responsibilities. I completed two more professional bachelor degree courses, one in Library Science (BLIS) and another as Bachelor of Education (B.Ed) from University of Mumbai, This way, today I am having three professional Bachelor's Degree. I love to upgrade myself, and thus I always keep my studies on.
How did you get interested in literature? What inspired you to write?
Literature has always drawn my attention since childhood. In childhood, I was a very shy kind of person. I started to write mini poems since I was eight. And my only audience who was allowed to read them was my Mom. Whether it is English Literature or Hindi Sahitya, they are my favorite past times and I love to spend most of my time into reading something. I mostly prefer mythology.
I give credit to my friend Mr. Atul Singh, who was the only writer in my big friend circle. What inspired me from him was that being mechanical cum marine engineer he used to write moral punchlines and poetries over Facebook. Somewhere, I felt after seeing his posts, even I should also try it. I appreciate that he came up putting them on Facebook, as I found this helpful to publish my own written posts over my shy nature.
My interest in mythology and practice of Krishna Consciousness has made me to put up my first ever-Hindi version of poem over Krishna. I shared in on Facebook, and I got good comments from my friends. This pushed me more in writing, after some time, I found myself expressing my feelings mostly in form of some poetries. Whatever I write comes from a chapter of my life.
What difficulties did you have to face with respect to literary work?
Looking for the right word.
What is your view about the present day literary work?
People have immense talent, it inspires me how organized and in orderly manner they express their ideas in present day literary work.
Do you think that the emergence of digital and social media has given a new opportunity to creative writers?
Indeed. With advent of digital media, it has become very easy to work and enhance your language skills. To build up your vocabulary and most important, you do not have to look for a teacher every time to correct your mistakes. Everything is taken care by internet.
Please tell us something about your literary work.
I do write on my personal blogs and do publish research articles. But StoryMirror is the only platform that has given me my space to write.
What was your first literary work and how was it published?
It was a research article on e-assessment of mathematics for secondary students, where I alone have researched, written and published it with International Journal of Science and Research Publication.
How many ways literature can contribute to society in future?
I feel literature can induce moral values, empathy, patriotism and feeling of sacrifices to current and upcoming generation to produce a productive nation oriented society.
Where do you see yourself after 5 years in the literary world?
Emerging as better writer.
What ways would you suggest to build a community for poets?
We can have a dedicated group on whatsapp or facebook. Where we can share ideas.
What message would you like to give to aspiring new writers?
Never underestimate your caliber of writing. Appreciate critics and work on them.
How was your experience of writing on Storymirror?
Excellent. I thank you StoryMirror for many people like us, who wants to write but due to lack of proper medium, usually don't write. I found myself communicating my ideas, my narratives on StoryMirror very useful, as more I write the more I get motivated to write.
Would you like to say something about Storymirror?
StoryMirror is doing the best of its kind of work. I call this a big social work, a big help to grow our children as writers. I would encourage my students and kids to put up their write-ups with StoryMirror. Because nor only you inspire us, you motivate us with best rewards and certificates. Thank You StoryMirror. Keep up this good work always up.
Here is the link to read my content https://storymirror.com/profile/ltwrplgo/aditi-priya/stories