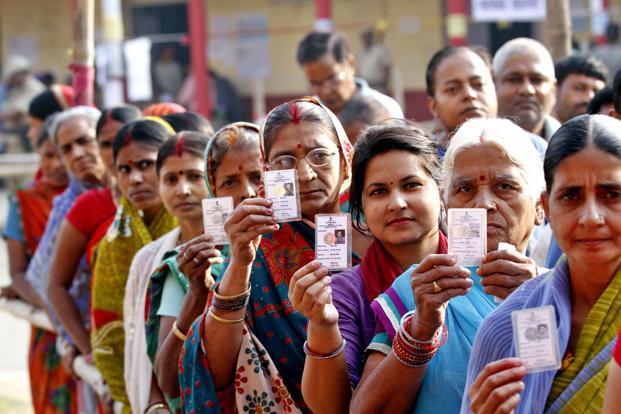 The good and bad for us is that we become used to of anything if uncovered for long enough. Though, that is no resistant that it is good for us. We become used to drinking alcohol or smoking tobacco; we start to enjoy it.
In the current years, we have got cast-off to national leaders speaking ill of each other. I distrust if we can remembrance a single instance in which a leader alleged something neutral, leave alone laudatory, about his political rivals. On the contrary, you can remember a tsunami of the cases in which leaders revelled in speaking ill of competitors. In a short span of time, this has developed so accustomed a fashion that spectators now tend to feel dissatisfied if speakers do not rain acid on their competitors. The more 'powerful' a speaker, the additional spiteful the attack is probably to be each time. Well, we say, "everything is fair in love and war". Elections are, after all, wars of categories. So, why nuisance? Sentiments could vary on whether or not elections, in a democratic polity, should be cast in the mould of wars. So, let us keep that occurrence aside for the time being and consider its more good counterpart –love. Is everything, any measure, right and legitimate in love?
Our nation had a delightful, ancient matrimonial tradition known as 'swayamvaram'. The bride picks, from among a row of suitors assembled, a groom of her liking. Here we have a classic case of competition. The suitors healthily compete among themselves to win the heart of the bride-to-be. They do so by offering themselves in their most delicate claims and charms. No one thinks of presenting himself up by showing the others down. No one tries to forestall competition by murdering the rest of the competitors or trapping them on the way! No one decides to reward an inch by slandering rivals. Now, substitute the bride-to-be by the Indian voter, with numerous political parties as suitors. The election is a situation of competition. Should malice and calumny vitiate competition? Why can't our democratic, electoral suitors win our hearts and thoughts by charming us with their extraordinary endowments and achievements, slightly than sour our minds with gall besides wormwood about others? Why should this new drift in electoral competitions worry us? Well, for a couple of very ample reasons.
First, this trend is blatantly unusual. Consider nature. What we perceive there is a blend of rivalry and cooperation. When collaboration is omitted from competition, we are left with unmaintainable violence and brutality that jeopardises the possibility of nature. For each eagle or owl that receipts to the self-contained mode of life, there are millions of species of birds that breathing on the model of collaboration. Nowhere in nature do we have a model in which an animal advances a mate by calumniating or inventively disadvantaging its rivals. It proceeds by proving it is inherent, not relative, merit. If this reason holds, it is crystal clear that the current model of campaigning is incompatible with moral governance and the well-being of the people.
Furthermore, we should be worried about the contentment of our national character. Considerations are as fundamental in the public sphere as they are the interpersonal, or domestic, space. If few children in a home were to behave themselves to each other the way our political leader's conversation in public about their competitors, we would rebuke and chastise them willingly. We would do that, for their moral! In our school days, we are used to be prerequisite to take a pledge every day. It alleged, "India is my country. All Indians are my brothers and sisters." We grew up trusting that. If all Indians are my comrades and sisters, India is not only my country but also my motherland. In this massive and beautiful home, we share a thoughtful prayer: lead us from darkness to light! This what we saw in the recent campaign going on Karnataka where few parties come under the same roof, and few are still fighting for the power.
Neck to neck battle amid BJP and Congress for Karnataka Election
It is the only state the BJP has ever won in the south. It is the only significant state the Congress is in power now. However, that is not the only motive Karnataka 2018 will set the step for India 2019. This high-stakes, high-decibel battle is being brawled amid two evenly matched sides, neither short of determination, neither shy of playing to sentiments. As the BJP arcs the map of the country, it has been thought that the Congress has publicised stomach for such a fight. As Karnataka Chief Minister Siddaramaiah, who is foremost the Congress charge, calls it a "battle amid secularism and communalism" while assertive for a new religion in the run-up to it, could the state polls set the pattern for the elections to trail?
Both the revelries see the Karnataka elections for what they are. Speaking the BJP media unit a couple of months ago, the party national general secretary in-charge of Karnataka, P Muralidhar Rao, alleged, "Subsequently the 2014 parliament elections, we have not mislaid any elections in any ceremonial to the Congress party. The Congress has not acquired any state where they have been in supremacy since 2014." Exclamation at the Congress entire session in New Delhi on March 17, Siddaramaiah professed, "We are all cognizant the country is looking at Karnataka. This is a going to be a battle amid secularism and communalism. It will be a striding stone for the parliamentary elections which takes place in 2019."
Although the Election Commission proclaimed the election dates only on March 27 — voting on May 12, including on May 15 — Karnataka has been in election method for over three months now.
In four rings of visits over February and March, Congress national president Rahul Gandhi escorted by Siddaramaiah, and a pantheon of leaders has gone to see most of the state — 'Hyderabad' Karnataka (40 seats), 'Bombay' Karnataka (50 seats); coastal Karnataka (19 seats); also the old Mysore area (65 seats).
The acme of these visits has been halted at temples and religious mutts, as a fragment of recent congressional efforts to depict itself as a party that believes in a "humanistic" form of Hinduism, as divergent to the BJP's "communal" one.
BJP national president Amit Shah also the party's CM candidate B S Yeddyurappa have stopped at all the areas attended by Rahul and Siddaramaiah, plus the central Karnataka region (22 seats) too Bengaluru city (28 seats).
The acme of their visits has been halted at homes of members of Hindu groups slew under various conditions. Each of these murders has been projected as the failure of law and order under Congress rule and indication of the latter's "anti-Hindu" nature. Also, Prime Minister Narendra Modi has appeared rallies in Bengaluru, Mysore, Yeddyurappa was on a 75-day Parivartan, Yatra Davangere and Dakshina Kannada.
From November 2017 to January 2018', which bounded all the 224 Assembly electorates. He spoke of "doubling agriculturalist incomes" and protecting their livelihood, as well as water and power supply to communities.