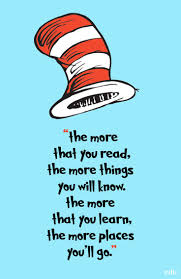 It is cliched to compare books and technology but 'Books give a soul to the universe,wings to the mind,flight to the imagination and life to everything.'
Books are promising and soul-elevating.Television,kindle,cell-phones,tablets and computers can't take the place of books.Lets discuss the reasons why books are irreplaceable.
PLEASURE:
Buying books and turning the pages and taking the whiff of the fresh book pages made a person euphoric.Feeling the hard cover,sound of turning the pages,smell of pages,holding the book like a baby'Handle with care",covering the books,preventing pages from getting dog-eared cannot be given by computers or kindle.The pleasure of reading till the letters got blurred due to weary eyes never stopped a reader.A safe bet even if sleep overtook a reader with a book in hand .No fear of radiation or harm to our system.
LIBRARY ENJOYMENT:
Visiting a library is sheer bliss.A library is a representation of the past,present and the future.
It's a place where living and the dying are joined together on shelves.It is an exhilarating feeling to move among the book shelves,remove books,touch their covers,read titles and get the whiff of books.Libraries are like a heaven filled with words. It is like a feeling of enlightenment,feeling of bliss and calm with no mental distraction. You gain immense knowledge and peace of mind.
A TRIBUTE TO THE PAST:
We have witnessed indigenous ways of writing from Eygyptian hieroglyphs to the Indus script before the invention of the keyboard.Computers have altered our writing style and reading is the best way to pay tribute to the past.Books are bridges which link us to writers.
FREEDOM OF CHOICE AND DISCIPLINE:
Reading a book gives a freedom of choice as if we don't get a book of our genre we come out empty handed from a store or library.But with the computer the online search makes us go crazy and we spend hours to locate the particular genre.Book is limited and creates a discipline in our life compared to technology.
A BEST FRIEND:
Books are like our soul-mates loyal and dear,you hold them close to your heart and take them wherever and whenever you want to go somewhere.It is an unbreakable relationship.Books are memories and are like vintage wine which can be read again and again.They feel wonderful after every reading.Modern technology has made life easier for us but the presence of books is quintessential.
The only bond that connects us with the past and builds hopes for the future.Carrying a mobile and laptop are savvy but holding a book is classy.