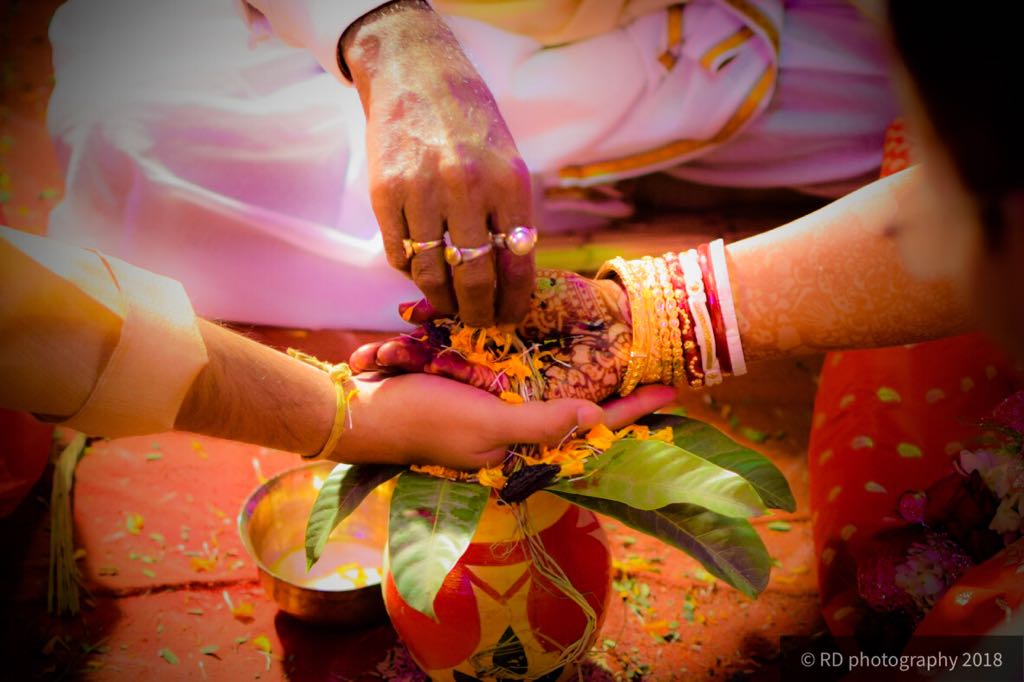 And as I put my wedding gown away, I thought of how the past one year sped.
A blink of an eye brought me memories of the first day we met, another blink brought memories of yesterday's pre-wedding rituals.
Time doesn't just fly, we live and survive every moment, two and a half decades has passed since I breathed my first, bare and nude, red faced from the freshly washed out blood of my mother's womb, tiny fingers clutched together, eyes hardly open. And today I stand here, red stained forehead, gold jewelleries on my neck and wrists; the dark mehndi on my palms, eyes darkened with the black kohl, lips shimmering red in the maroon lipstick.
So much will change; a new name, a new family, a new location, new chores to do every morning, new prayers to chant, new hopes, new attires. Jeans and converse will now change to sarees and dupattas, skipping morning breakfasts to reading new food blogs for new breakfast ideas, chatting late nights with the flirty messages with the 'boyfriend' to extended foreplays and unending love making with the 'official man'.
A few years down the line, even the physique will change, conceiving will bear out a grown out tummy, post delivery will yield a loosely hanged one. Breasts become a pile of old sack, trying to carry the load of the passing age, marks that remains forever. But all goes unnoticed with the happiness it brings, the smile it gives, the new dream it shows and the family that it moulds.
And as I put my wedding gown away, today, I also think of the past, the mistakes with no regrets, the lessons learned, the love shared, the school days forever gone, the college friends I miss, the pranks I played, the wild cat I've been, the drunk nights, the kisses I smirked, the careless days I left behind and the maturity that now planted my new root for a new tree to grow big.
The red wedding gown, covered with the sweet Calvin Klein fragrance, glitters and petals thrown at by family and friends, a little stain of turmeric while I did the wedding ritual and the smell of ghee while we moved around the holy fire; the red wedding gown made me smile, brought me dreams, made us man and wife and it made me a woman today.