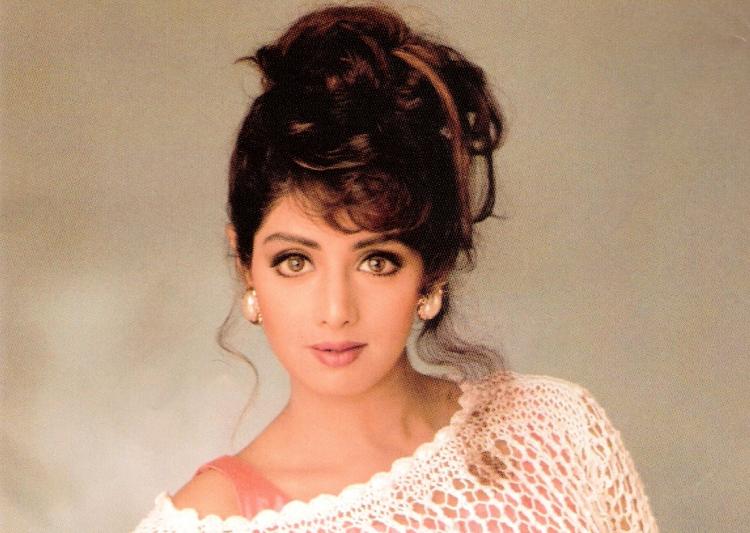 The first female superstar of the Indian Cinema, Sridevi (born Shree Amma Yanger Ayyapan), passed away last night. As soon as the news came, it was mandatory to check if it was some kind of rumor. But, to our utter grief, it was true. And true to such extent that we are still taken aback to witness the 'Hawaa-Hawai' star, go too soon at the age of 54.
She broke our hearts for the first time when she played an autistic child-woman in Kamal Haasan-starrer 'Sadma' (the Sadma lullaby is still one of the most cherished memories from my childhood) and yet again she has left us in tears. The only difference is that this time she has left us heartbroken forever.
It's just so unfair that the versatile actress had a cardiac arrest and left us. We all watched her with awe, in 'Himmatwala' doing 'Naino me Sapna', in Yash Chopra directed 'Lamhe', in 'Roop Ki Rani, Choro Ka Raja', in 'Nagina' and 'Nigahein' as the snake-lady, and in the iconic roles she played in five Indian languages. 'Judaai', 'Khuda Gawaah', 'ChaalBaaz', 'Mr. India' and 'Chandni' are some movies that would not have had the fame they have if Sridevi was not a part of them.


A special mention for her last but not the least, 'Mom' where she showed that she was still the same Sridevi that we then fell in love with when she proved herself yet again. It's been heard that she has played a guest appearance in Shahrukh Khan's 'Zero' which is up for release in December this year.
Sridevi in her entire career displayed that simple yet the heart-warming, beautiful smile that could melt a man of any age.

Here's to a stunning superstar, a mother, an icon, an inspiration, and an artist - may you find peace wherever you now are. And you'll be missed. Always.