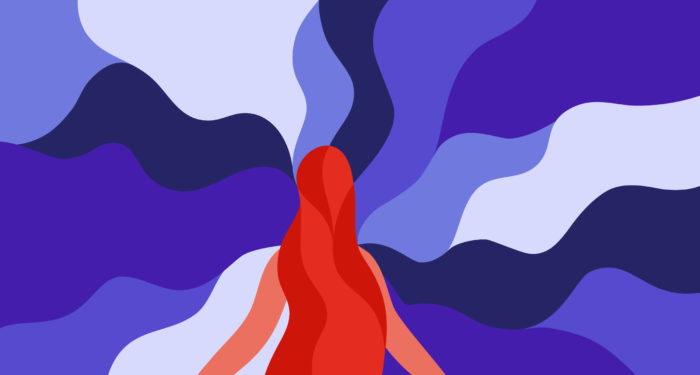 "You are too sensitive!"
The countless times of this review made me to analyze, synthesize and redefine my personality.
High sensitivity is a misunderstood trait. As a highly sensitive person (HSP) myself, I've felt insecure in the past about my empathic, thoughtful nature. Luckily, society's perception of sensitivity is changing, thanks in part to the growing acceptance neuro-diversity—the idea that neurological variation among people is normal.
When you think of the most successful person you know, what qualities do they embody? It's likely you're wowed by their ingenuity and creative problem-solving skills. Or maybe you're impressed by their emotional intelligence and ninja-like ability to connect with people.
These are just a few qualities of highly sensitive people (or HSPs), who make up about 20 percent of the population. Despite popular belief, sensitive people make great leaders. They're consistently rated as top performers. HSPs tend to be well-liked by managers and appreciated for their commitment, even if they get on their co-worker's nerves from time to time.
Some of this diverse group of "famous" individuals that — in my opinion — might appropriately belong on the list of those who exhibit the characteristics of high sensitivity would include Scientists: Albert Einstein, Carl Jung and Charles Darwin, Sir Isaac Newton, Thomas Alva Edison to political leaders: Abraham Lincoln, Harry S. Truman, Martin Luther King, Jr., Malcolm X, Gandhi, Dalai Lama, Mother Teresa, Eleanor Roosevelt and Princess Diana, today's celebrities: Mandy Moore, Adrien Brody, Glenn Close, Eddie Murphy, Joaquin Phoenix, Nicole Kidman, Kevin Kline, Winona Ryder and Elijah Wood, to name a few Artists: Leonardo da Vinci, Vincent Van Gogh, Salvador Dali, Georgia O'Keefe, Picasso, Frida Kahlo and Frank Lloyd Wright, Bob Dylan, John Lennon, Elton John, Alanis Morissette, Neil Young, Jim Morrison.
Singer/song writer Jewel in her famous "I'm Sensitive" song, sings:
"So please be careful with me, I'm sensitive
And I'd like to stay that way.
I have this theory, that if we're told we're bad
Then that's the only idea we'll ever have…"
Being sensitive is a superpower, but if not managed properly, it can turn into a stumbling block. Navigating the world as a highly sensitive person involves special considerations, as does loving, working, or living with an HSP.
1: The Secret Life of a Highly Sensitive Person And why the trait can actually be an advantage: Applying Your Highly Sensitive Strengths HSPs are masters of emotional intelligence. They pick up on subtleties that less sensitive people miss and have a keen ability to read between the lines. Believe it or not, HSPs can be great entrepreneurs and marketers precisely because they tend to be so skilled at building rapport, listening, and empathizing.
2. HSPs are conscientious: Details, structure, and organization are their jam. Because they are accustomed to processing a lot of input, they easily come up with plans and solutions for complex problems, which is an invaluable asset. HSPs can also concentrate deeply and adore getting lost in ideas. This make us perfectly positioned for success in an era where deep work matters.
3. HSPs are innovative.
Some of the world's best artists include HSPs. Why? Pair heightened sensory processing with a rich inner experience and you have a group of people neurologically wired to create. So, lean into your curiosity, ask questions that rock the status quo, and explore your whims. It's what separates you from others who are too afraid to think big.
4. HSPs are multi-passionate.
They care about their work, their relationships, and it shows. HSPs are usually intelligent trailblazers who find ways to uniquely combine their varied interests into satisfying careers that have impact on the world.
Thriving as a Sensitive Person Are there downsides to possessing this innate trait? Of course. But with some forethought and intention, they can employ their high sensitivity as their greatest strength. Get more comfortable with feedback. Most highly sensitive people, despite being good communicators, don't fare well when caught off guard in meetings or presentations. Similarly, one critical comment may shake them for days or weeks. If you're an HSP, get ready for high-stakes interactions by anticipating questions that may arise.
5. Don't react—respond.
Life doesn't always go according to script, and as an HSP, you need to hone your resilience skills in response to surprises. To curb panic and emotional flooding, practice putting space between the triggering event and your response to it.
6. Be bullish with boundaries.
As a highly sensitive person, it's essential to conserve your energy. You spend the day picking up on the feelings and moods of your peers. If these interactions skew negative, they can leave you feeling drained. Noisy, busy environments (even bad music—yes, seriously) also take a toll on HSPs.
Simple shifts can make a big difference. Try getting to the office early so you can have some quiet working time before the hustle and bustle of the day takes holds. I put a 15-to-30-minute buffer between all meetings to ensure I have time to decompress.
Managing your energy effectively comes down to creating solid boundaries and paying close attention to the inputs you allow into your life. Limit time with toxic people, be careful about the media you consume, and be bullish about self-care. If you demand a lot from yourself (which most HSPs do), then building in periods for rest and recovery is nonnegotiable.
Tips for Loving or Working with an HSP: Highly sensitive people make loyal partners and great leaders, that much we know. But truthfully, loving, living with, or working alongside an HSP isn't always easy. You can't (and shouldn't try) to change them. But you can inspire and support them in simple ways:
If you work with an HSP:
Keep them in the loop with frequent updates and clear information. HSPs tend to have a high input orientation, so the more they know, the better.
When possible, let them prepare. Give them the meeting agenda ahead of time.
Focus on coaching instead of criticizing. Details are an HSP strength, so provide ultraspecific steps for improvement.
Honor their hunches. Value intuition as part of your HSP's decision-making process.
2. If you love an HSP:
Build quiet time and solitude into your shared schedule.
Expect insomnia. HSPs sometimes struggle to sleep soundly because they have active minds.
Be patient with them during confrontation. If they need space, don't take it personally.
Above all, whether you're a co-worker, a sibling, or a spouse, try to appreciate the unique set of characteristics an HSP possesses as best you can. There can be a sharp learning curve, but ultimately, you will both see how high sensitivity can shape your worlds for the better.