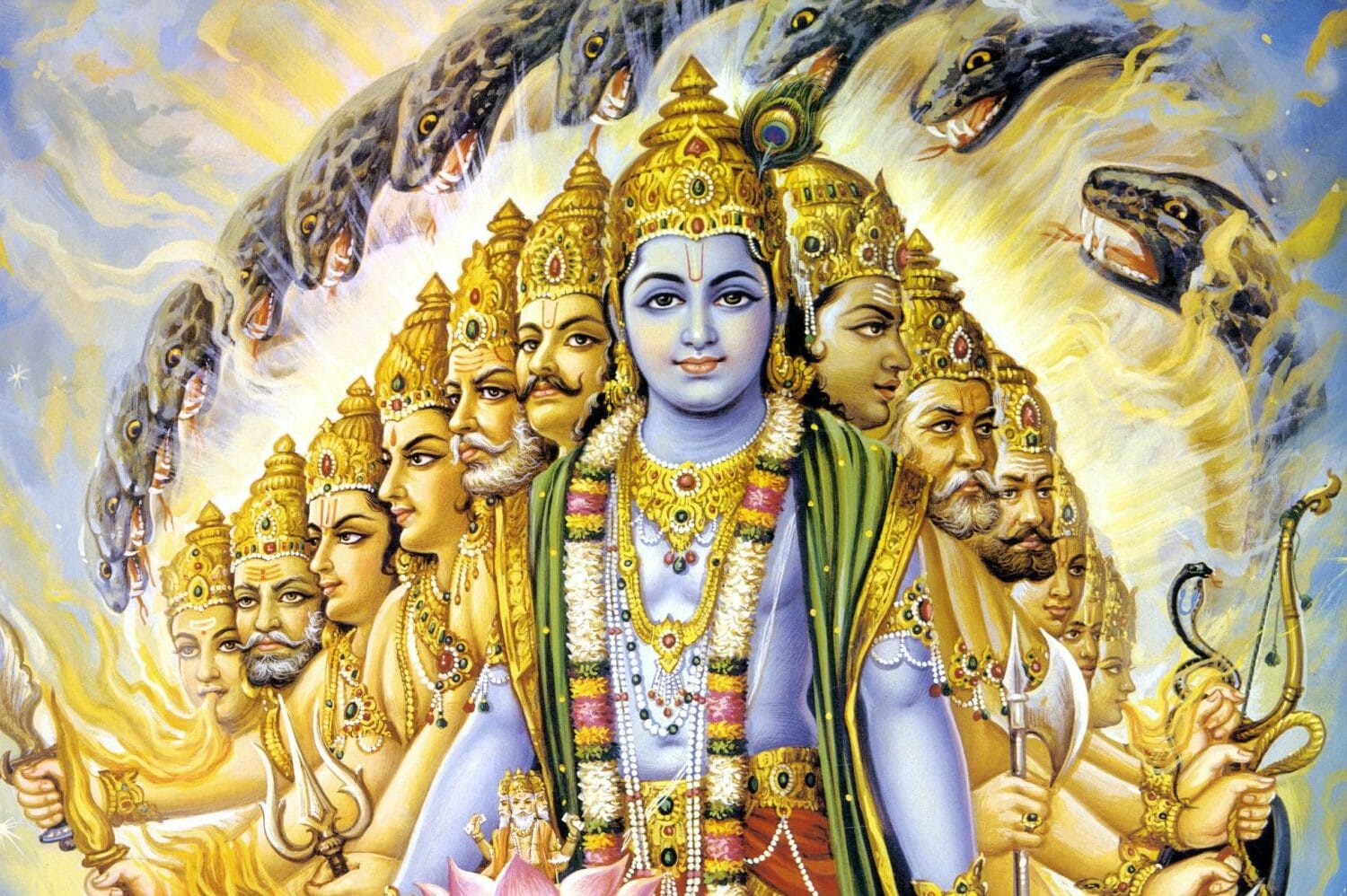 Half Truth - In Gita Verse 1.39 With the destruction of the dynasty, the eternal family tradition is vanquished, and thus the rest of the family becomes involved in irreligion.
Now Arjuna says that from Bhishma to everyone in the family will vanish in this war. After the war from our family no one will be alive and whosoever is alive will not live religiously. The statement is logical and appealing.
Logical mind cannot see anything in totality, as whole. It can only see life as fragments. Mind is incapable of comprehending totality.
Totality cannot be approached through logic. Totality can be approached only through subjectivity. Totality is not a syllogism; it is not a conclusion. But logic can give you a false notion. It simply says that when Arjuna says that the destruction of dynasty, Arjuna infers that this war is going to destruct my dynasty. He becomes unconscious of Universe and plan of Universe. By this logic he says that the rest of the family who will be alive will be involved in irreligion. The conclusion is not right; remember that you don't know. That ignorance will be very, very helpful, because that ignorance will be sincere, authentic, true.
Knowing that I don't know will support Arjuna to come back to his subjectivity.
Right now what Arjuna says is like this - he is breaking a seed and looking into it, there is no trace of any tree there. No matter how much he searches he will not find any trace of a tree. But the tree certainly comes from this small seed. Because he is right now unconscious, he cannot think that what is not found in the seed, where does it come from? And such a huge tree was hidden in such a small seed! And then, after giving birth to seeds, that tree dissolves. Exactly like this, the whole existence comes into being and then dissolves. Energy comes into existence and then merges into non-existence.
It is very difficult to catch hold of non-existence. Existence is of course visible to us. Hence, according to yoga, those who accept only existence - those who believe that existence is all - are seeing only leela, the play of life. And to know only the play is illusion.
Illusion does not mean that one does not know; illusion means that one knows only the play. Knowing as such is there; even if one knows that he does not know, then too the knowing is there. So knowing is in all of us. And illusion doesn't mean "not knowing." The most unaware of all beings also knows some things. According to yoga, the meaning of illusion is to know only half. And remember, the half-truth is worse than untruth - because it is possible to be free from untruth, but to be free from the half-truth is very difficult. It appears to be the truth and it is not. If it is wholly the untruth, purely the untruth, then it won't take any time to be free from it. But if it is a half-truth it is very difficult to be free from it.
There is one more reason that a thing like truth cannot be divided into halves - because in dividing it into halves, it dies. Can you divide your love in half? Can you say, "I half love you" to somebody? Either you love or you don't love, but half-love is not possible. Can you say "I half steal"? Maybe you steal half a dollar, but the stealing of half a dollar is also full stealing, and the stealing of a million dollars is also full stealing so is the stealing of half a cent. Half-stealing cannot be done. Half of a thing can be stolen but the stealing itself cannot be half. The very meaning of "half" is that you are in illusion.
Yoga says that those who see only existence are grasping only half. And he who grasps only the half lives in illusion. No, the other side is also there. A man who says, "I am born but I don't want to die," is clinging to the half. He will suffer; he will live in illusion. And no matter what he may do, death is bound to come - because the other half cannot be parted with. If you have accepted birth, death is the other half of it, it comes together with it. A man who says, "I will choose only the pleasures, not the pains," is falling into a fallacy.
Yoga says that the moment you choose only the half you fall into error. Suffering is only the other side of pleasure, it is half of it. Hence, one who wants to be peaceful will have to know restlessness also. There is no way out. Yoga says that to avoid one half is illusion. They are together. But we do not see the whole; what we see first we hold on to. And we go on denying the other side without understanding that when we have been holding on to one half, the other half is waiting behind it. It is just waiting for an opportunity; it will soon appear.
Arjuna's statement of this verse simply says that he is looking the circumstances only as half, which is not truth, it's half truth. In his half truth he is seeing that everyone over here will be vanquished and leave a message for the next generation or whoever will survive is only irreligion memory and nothing else. For him his logical conclusion is truth. He forgets that when Universe gave him assignment to Fight Without Enmity is ultimate truth. Where your action is as non-doer is religious act and whoever will be left after the war they will be able to live religious life.