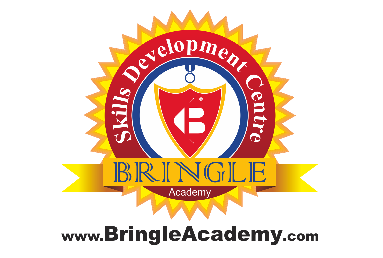 StoryMirror interviewed Bringle Academy that are striking to bring a learning revolution. Here is what they have to say.
Tell us about your journey and why BRINGLE started?
India is relatively young as a nation with around 28 million youth population being added every year. There is a surge in the implementation of educational technologies for improving student learning. Education is both the means as well as the end to a better life: the means because it empowers an individual to earn his/her livelihood and the end because it increases one's awareness on a range of issues – from healthcare to appropriate social behaviour to understanding one's rights – and in the process help him/her evolve as a better citizen. Doubtless, education is the most powerful catalyst for social transformation. But child education cannot be done in isolation.
Thus began the idea of bridging the gap between education and skills development in 2016. We strive to transform lessons into engaging student-centered, active learning experiences. We began our journey of combining technology with education at Thane, Maharashtra with one center. Our main focus was quaint computer courses and six sigma green and black belt courses.
We found our purpose when a young adult with cerebral palsy joined us to learn computers. It was a challenging situation for us to alter our pedagogy and create a learning environment for him. Perhaps most importantly, educators should demonstrate a great deal of emotional support and patience and utilize effective teaching strategies for students with cerebral palsy. Providing positive academic feedback, assisting students in developing friendships with general education peers, and communicating frequently with parents and therapists are all ways that teachers can inspire confidence and success in students with cerebral palsy. Being a catalyst for a Cerebal Palsy dreamer to fulfill his dreams has been our biggest reward so far.
Bringle Academy strives to bring a learning revolution, with our core philosophy of 'Growing with Grace', which can be achieved through self-improvement and skill enhancement. We constantly thrive on nature's principal, that 'learning never stops', therefore our programs are designed for all age groups and professions. We have even extended our reach to housewives and senior citizens as well. We seek out the best thinkers in an area, and form collaborative networks to work together and bring about transformation. Finally, we share our work with others so it will have the greatest possible impact.
---
Explain us your model and its features.
We researched 300+ EdTech platforms & institutes to identify the loop holes and scope of improvement in current education system. After intensive brain storming for 2 Years our team of experts identified key areas to bring disruptive innovation in education space. We developed a robust & effective framework and filed a patent for the same in Dec 2017. We collaborated with various Brand Partners to add value to our initiative. We adopt Lean Six Sigma DMAIC methodology in all our centers followed by Data Analytics to ensure the continuous improvement in 3 aspects
1. SkillProfiling - Career Counselling through Expert Counsellors & Psychologists
2. Safety-Index - Keeping a Child Safe (#NearMiss Reporting)
3. Career Progression - Holistic Development Monitoring & developing parents, Teachers, Students Connect
K12 After School Skills Development Centers:
Our platform aims to provide holistic development of students, which enable them to learn at a faster pace and apply logical & analytical skills in getting their homework done without any additional support. We call it, Master beyond Academics (MBA4Kids).
Features of MBA4Kids:
1. Home Work / Project Work / Academics Support & Tuitions
2. Unique Skill Profile for each student to monitor the intellectual growth. These Skill Profiles are shared with parents to develop an inclusive ecosystem.
3. Additional classes including Language classes, Extra-curricular, Sports, Hobby classes and training programs will be conducted depending upon the infrastructure. We are also looking forward to Day/Night Care facilities.
We have partnered with some of the major brands in PR, Branding, Sales & Marketing, Operations, Technology, Content Development, Studio Partners, Operational Excellence, Customer Service, Fund Raising, Intellectual Property, B2B Sales, Govt. Institutions and few more.
Bringle Academy adopts advanced technology to make learning interesting and easier. Our core competencies are Personality Development, Creative Thinking, Logical Reasoning & Decision Making skills which make students future ready. Our USP is our Innovative pedagogy, Data based decisions, Inclusive environment & Never-Ending desire to disrupt the education space.
Curriculum, Timings & Model
Dedicated virtual platform on Career Counselling, Skills Development & Placements accessible to each center. We enable Parents to choose the right time slots for their children. These programs will be certification based and add value to the learning process of students. We would extend our support to differently-abled workforce by our skill development programs.
---
Whom are you mainly targeting?
Education interventions promise a wide range of potential benefits: increased economic growth; higher rates of societal production; quicker adoption of technological change; development of government and business leaders; improved health; empowering women; and the intrinsic value of education.
Our 8 Target Segments are:
1. School Students
2. College Students
3. Corporate Professionals
4. Housewives
5. Differently-Abled
6. Entrepreneurs
7. School-Dropouts
8. Trainers
We constantly thrive on nature's principal, that 'learning never stops', therefore our programs are designed for all age groups and professions.
---
Brief us about your team.
Mr. Anshav Jain: - A Mumbai based Chemical Engineering Graduate with more than 15 yrs. of Corporate & Entrepreneurship Experience, with 4+ Tech Start-ups, Mentoring and Investing in dozens of other startups. Founder of 4 companies including a section 8 company and Certified Lean 6 Sigma MBB & PMP professional, 5 Large Corporate Power Houses exposure (Ambanis, Tatas, Ruias, Satyam & WNS), 3+ Tech Portals, 5+ Brands & Campaigns, 3+ Social Initiatives on Child Education (including Special Children), Women Empowerment & Men Rights, Mentoring a couple of dozens Startups with a presence in 10+ Global locations in last 1800+ years.
Ms. Sharmila Divatia: - An MBA in Operations & M.Sc. in Mathematics with 29 Years of experience in IT Industry. Recipient of Smt. Suniti Devi Singhania Award for Outstanding Disabled (Female) from NASEOH. Served as Member, Board of Directors of Association for Rehabilitation under National Trust Initiative of Marketing [National Trust for the welfare of persons with Autism, Cerebral Palsy, Mental Retardation and Multiple Disabilities is under the aegis of Ministry of Social Justice and Empowerment, Government of India] from April 2008 to March 2011.
Served as Member, Board of Directors of National Trust for the welfare of people with autism, cerebral palsy, mental retardation and multiple disabilities, Ministry of Social Justice and Empowerment, Government of India April 2005 to March 2008.
---
Tell us about how you combine technology with education.
Integrating technology in education helps students stay engaged. Most students today have been using mobile devices like tablets and smartphones to play and learn since they could crawl. So it only seems logical to align today's classrooms with the way that your students want and are used to learning. Enabling students to think independently, to form their own ideas which they can then communicate through a creative process is one of the prime focus areas of Bringle Academy.
Technology transforms the learning experience. Students have access to an incredible amount of new opportunities. From learning how to code to learning how to better collaborate across teams and with their instructors--technology empowers students to be more creative and be more connected. New tech has super-charged how we learn today.
Our Technology Associations:
Complete Learning Management Solution with 10000+ users

Mobile application based Interactive platform for better work flow

Dedicated Job portal with HRM (5000+ profiles / 10+ employers / 150+ vacancies)

Employability & Mapping Mobile Application to monitor job based parameters.

Multiple categories within a single application

Detailed Job description and communication channel

Skills development magazine

Competitive Exam Preparation portal

Dedicated Analytics System to monitor real-time development

Combination of Blended learning, Content Curation, Private Chats, Attendance Management, Fees Management for a Complete Learning Platform

We adopt scientifically proven DMIT approach (Multiple Intelligence Test) based on Dermatoglyphics, Genetics, Embryology, Psychology and Neuroscience.

Skill Profiling based on – Cognitive Aptitude & Psychometric Test

Affiliated collaborations for programming languages – Python, Java, C, C++, Haskell

Dedicated Labs for – Physics, Chemistry & Soft Skills

Preparation Module with 3500+ users for Competitive Exams – IITJEE, PMT, BITSAT, GMAT and more.

Content Partners : Udemy, Edureka, Coursera, Skillzpot, Cisco, Quickstart, PAL India, Lil Open Courses, Star IT Technologies

Recruitment Partners: JobsForHer, Glassdoor, Post Job Free, Linkedin, Indeed, Job Inventory and many more.
---
How do you want to see the company in next 5 years?
Technology is already sweeping through classrooms as educators and developers create more and more products designed to enhance education. New technologies like AI, machine learning, and educational software aren't just changing the field for students, they're shaking up the role of educators, creating philosophical shifts in approaches to teaching, and remodelling the classroom.
With an influx of new learning models available, traditional educational methods are bound to evolve in the next decade.Our growth plan is to establish 10 dedicated National Centers and international presence in 9 Countries in order to spread this movement at a global level.
National:
1. Pune
2. Mumbai
3. Vadodara
4. Surat
5. Ahmedabad
6. Kolkata
7. Delhi NCR
8. Hyderabad
9. Bangalore
10. Chennai
International:
1. USA
2. UK
3. UAE
4. Philippines
5. Malaysia
6. Singapore
7. Australia
8. New Zealand
9. Africa
---
Get in touch with them at info@bringleacademy.com
Visit their website here https://bringleacademy.com/