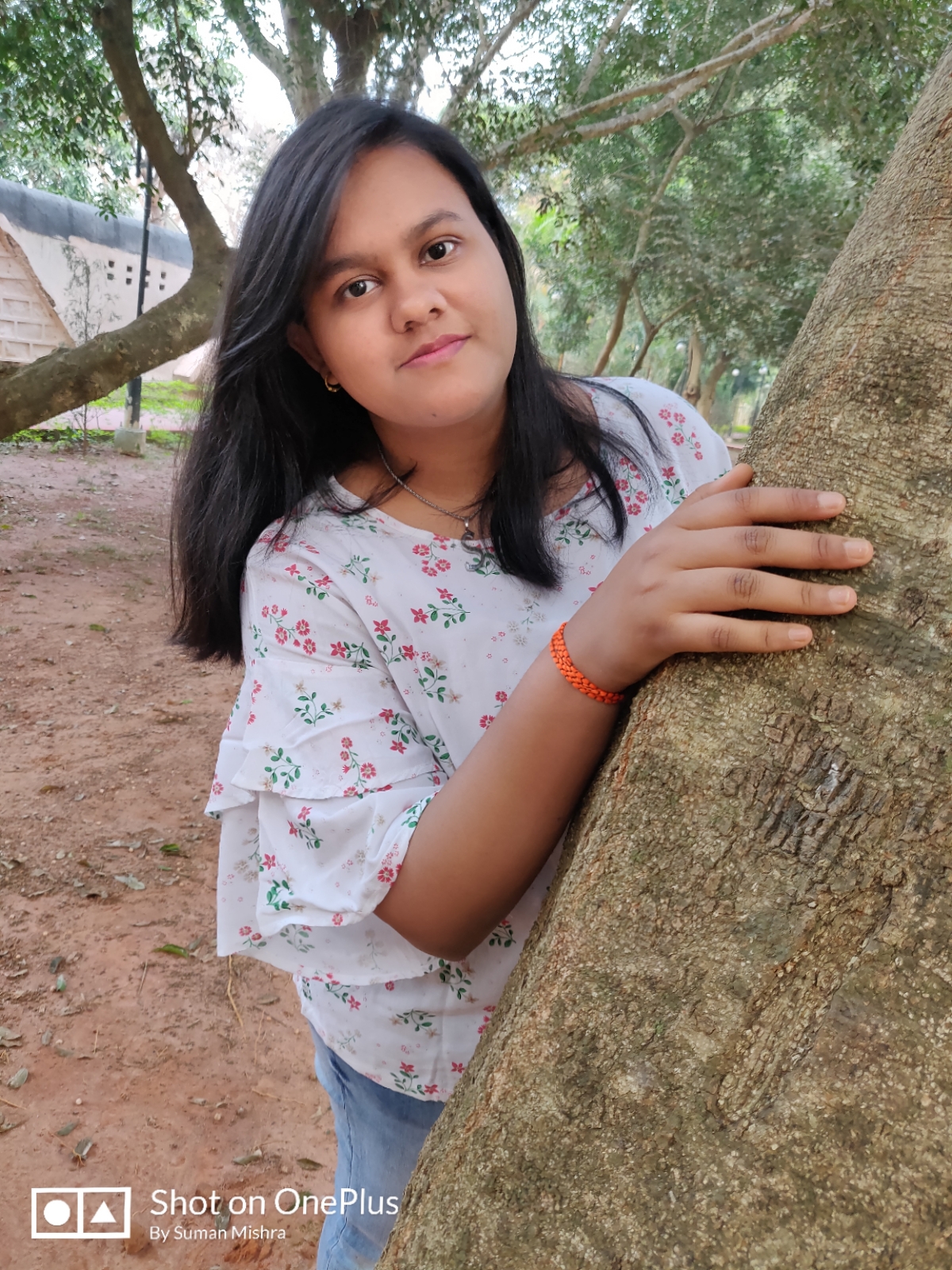 Q: Please give details about your initial education and forming years of life.
A: I am of 11th std, science student in odm public school , bhubaneswar odisha . Preparing and aiming for medical in future. Besides i love writing and discovered this passion of mine at an early age.

Q: How did you get interested in literature? What inspired you to write?
A: Literature has always been my favorite. I used to read novels, short stories and poems which later inspired me to write. I love playing with words and try to write every sentence with the deep and realistic feeling.

Q: What difficulties did you have to face with respect to literary work?
A: Coming to difficulties, I have tried to write a novel many a times yet i am just not able to write the way it should be. Aiming to have my solo novel published is not just a dream but needs a lot of hard work as well. Literary writing brings the original though from a writer's mind yet if not completed, gives disappointment as well.
Q: What is your view about the present-day literary work?
A: The modern day literature has become so modernized that we are forgetting out ethics and culture and it leads to the degradation of the literature as well.
Q: Do you think that the emergence of digital and social media has given a new opportunity to creative writers?
A: Yes the emergence of digital and social sites have given a lot of opportunities for the young , modern and aspiring writers to showcase their talents.
Q: Please tell us something about your literary work.
A: My literary work involves everything that is around me . May be it on social causes , emotions , abstract or anything that connects me to the deepest of my emotions , that's where I start to pen my thoughts , mostly in poetry .
Q: What was your first literary work and how was it published?
A: My first literary work is titled as 'maa' which i wrote on the eve of my mother's birthday and had submitted the poem on a theme based poetry anthology it got selected that is going to be published in the upcoming months.
Q: How many ways literature can contribute to society in future?
A: Literature can contribute to the society in a million ways , may be it changing the mindset , society's rules , literature has the power to change the thinking in unstoppable ways.
Q: Where do you see yourself after 5 years in the literary world?
A: After 5 years , I see my literature world in a totally different way. Having got my solo book published that time would be a dream come true, planning for more such to change the world with my words and verses.
Q: What ways would you suggest to build a community for poets?
A: A community of poets would basically have mentors, experienced writers , learners , young writers and would form a group to aim for better literary knowledge and more anthologies.
Q: What message would you like to give to aspiring new writers?
A: To all the aspiring writers , you can do it . I know its a bit of a difficult journey at the start , but eventually things would fall in its own place. Just pen down your feelings and let the words express what you want to convey. If you think u can do it you would definitely be able to do it . All my best wishes to you.
Q: How was your experience of writing on StoryMirror?
A: My experience in storyMirror has been incredibly nice.
Q: Would you like to say something about StoryMirror?
A: StoryMirror provides an amazing platform for all the writers to know more, learn and grow from it .

Here is the link to read my content https://storymirror.com/profile/z3dv6kea/suman-mishra/stories