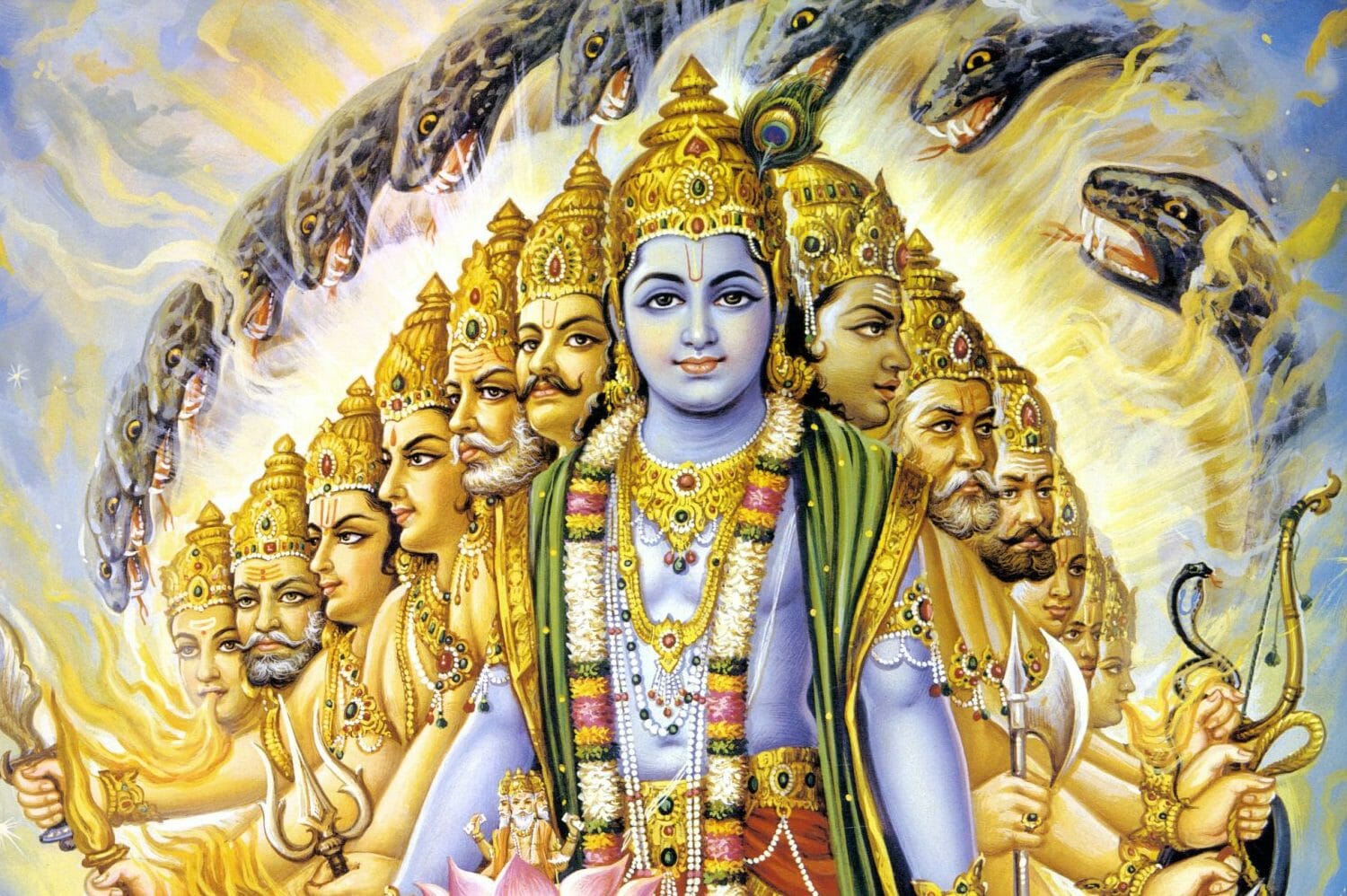 Wisdom V/S Mind - In Gita Verse 3.1 Arjuna said: O Janārdana, O Keśava, why do You want to engage me in this ghastly warfare, if You think that intelligence is better than fruitive work?
When Arjuna uses the word as intelligence he means wisdom, own experience, not the knowledge of scriptures. Also he asked this question from mind and from knowledge. But with doubt. As he already has experience of his wisdom but right now not sure whether to act from that wisdom in this war. He has created a smoke screen for his own experience of wisdom. For him right now subjectivity and objectivity are two different things. But in reality they are not. Life and death are not two different things same way objective world and subjective world is not two different things. They are same. Arjuna in his unconsciousness thinks that war is not productive and pleasurable work, but it's for the ego. Why I should use my wisdom for war instead of some joyful, creative and pleasurable work. Right now in his unconsciousness he thinks that war not align with universe and not according to the wisdom. I need to use my wisdom for the productive work, creative work, which give me pleasure.
In our life most of us have gone through the experience of parents scolding us or giving us punishments. In that moment we don't feel good, neither our parents feel good about it but parents knows that if this pain will teach my child to become wise in their actions they are ready to take that pain, they don't hold themselves that how people around them will feel about it. For them the future of the child is more important than what others think or say about it.
Universe also has given us soul, life to the body. They will not like us to take any action where we are unconscious regarding present moments demand to act.
Same Arjuna was not in the greed, when he had the choice between Narayani sena and Krishna without the weapon he selected Krishna. Right now he is unconsciousness, like when we dream at night we are unconscious but in that also little fragrance of consciousness is there, so we do remember our dreams when we just wake up. Same way Arjuna has his consciousness in his unconsciousness only thing he has doubt that whether I am using my wisdom for war and taking action will bring fruitive result for everyone or not. Exactly like parents. When they have to teach the children certain discipline they look very angry but they are compassionate in their action. That work turn out to be creative, productive and when the child learns through their realization the discipline it is pleasurable also.
It's a big challenge and courage is needed to take such steps. As the person is putting whole is life learning and wisdom on the stack.
Courage is not the absence of fear. It is, rather, the total presence of fear, with the courage to face it.
The word courage is very interesting. It comes from a Latin root cor, which means "heart." So to be courageous means to live with the heart. And weaklings, only weaklings, live with the head; afraid, they create a security of logic around themselves. Fearful, they close every window and door - with theology, concepts, words, theories — and inside those closed doors and windows, they hide. The way of the heart is the way of courage. It is to live in insecurity; it is to live in love, and trust; it is to move in the unknown. It is leaving the past and allowing the future to be. Courage is to move on dangerous paths. Life is dangerous, and only cowards can avoid the danger — but then, they are already dead. A person who is alive, really alive, vitally alive, will always move into the unknown. There is danger there, but he will take the risk. The heart is always ready to the risk, the heart is a gambler. The head is a businessman. The head always calculates—it is cunning. The heart is non-calculating. This is courage.
Right now we all can see that Arjuna's body is alive but he is dead. Non-alive. Look in our life when we don't want to move into the unknown, respond to the present moments demand we feel certain death in us.
Remember life incidence when you are passing through the road and someone is teasing the girl you will avoid to protect her and try to run away from that place. If you run away from that place without giving help you will feel guilt in you, as if some part of yours, you will find dead, non-sensitive. But somehow if you create courage and help her even if you have to face a very dangerous situation but after that you will find certain life in you, satisfaction and fulfillment in you. If you will find sensitivity in you. You will find grateful towards universe.
Arjuna needs to take step against his mind which gives lot of excuses for not to respond in the present moment circumstances but to run away. He needs to have the courage to follow his wisdom and not mind.