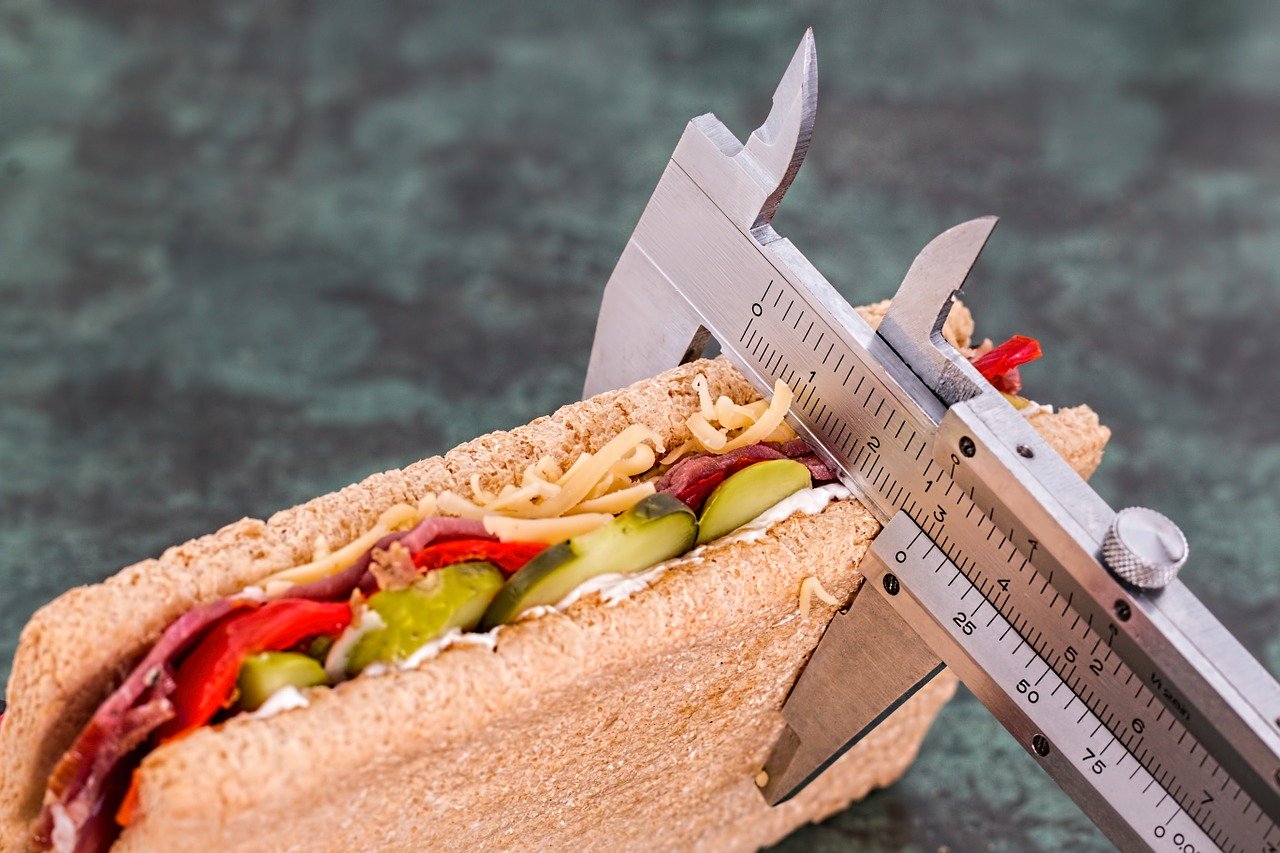 While most of us struggle hard to lose weight, some people struggle to gain weight. Being underweight or having a low body mass index (BMI) is also a matter of concern. Our BMI helps in determining whether we are overweight, underweight or a person with an ideal weight. To calculate BMI either use an online BMI calculator or simply divide your body weight (in kilograms) by square of your height (in meters). An ideal BMI is considered to be within 18.5 and 24.9. People having BMI less than 18.5 are considered to be underweight.
Although eating high-calorie foods like pizzas, pastry cakes, sodas, doughnuts, cookies, and french fries can make you gain weight, they are not considered healthy. To gain weight, you need a healthy approach, and your meals should include dietary products that are low in sugar.
For weight gain, make sure you eat at frequent intervals, instead of eating only three meals try to eat 6 or 7 times a day. Also, try to have food that is rich in protein, carbs and good fat. Here is an excellent diet plan that will help you gain healthy weight within a short time:
.
Start your day with a healthy shake. To make one, you can use a good quality mass gainer and some milk. Some of the

best weight gainers in India

are MuscleBlaze Super Gainer XXL, ON (Optimum Nutrition) Serious Mass, MuscleBlaze Weight Gainer with Added Digezyme and MuscleBlaze Gold Gainer XXL. To make a healthy shake, take two scoops of weight gainer or mass gainer powder and add them to a shaker along with 300 ml of milk. Blend it properly and then have it.

After a workout session, make sure you have a healthy breakfast. You can have two slices of brown bread or multigrain bread, two boiled eggs, and one ripe banana. You can also have banana pancakes for your breakfast that are made using some of the best weight gainer supplements from brands like MuscleBlaze, Optimum Nutrition, etc. For making a pancake use one scoop of mass gainer, one ripe banana, some butter, half cup of milk and some flour or oats. Blend them in a mixing jar and then heat a pan, brush it with some butter and spread the batter on top of it. Wait for 8 to 10 minutes and then have it with honey.
For meals in between breakfast and lunch, you can have a glass full of milk with weight gainer protein powder. You can also have some fruits, nuts or eggs alongside.

For lunch, you can have a small cup of brown rice, two chapatis, some pulses, half a cup of sauteed vegetables, some salads, a cup of yoghurt and 3 oz chicken breast. Instead of chicken you can also have grilled fishes or some eggs.

In the evening you can have a vegetable sandwich with cheese, some baked potatoes or even a fistful of roasted nuts.

For dinner, you can have a half cup of brown rice, along with some pulses and salad. You can also have roasted chicken or grilled fish.

Before going to bed, make sure you have a glass full of milk and make sure it is not fat-free milk.
Along with this diet plan, you need to do some exercise too. Follow these tips for a week or a month and then let us know your review.