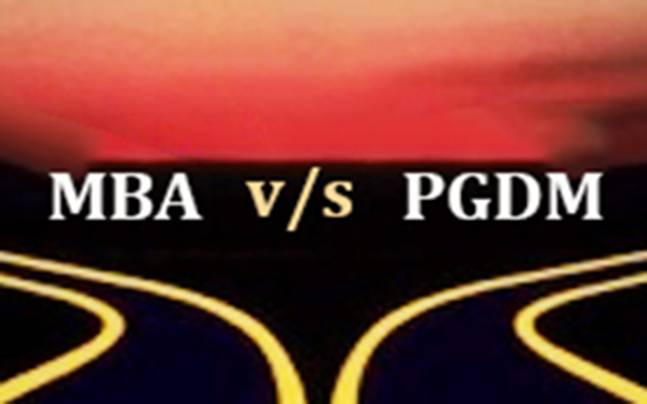 Marketing makes an integral part of any business or organization. With technology advancing at a rapid pace, the industry is evolving on a dramatic and strategic level. No business can survive without a tactical marketing strategy developed by specialised marketing professionals.
In order to develop strong insights about marketing, one needs to pursue an MBA / PGDM in Marketing. It is one of the mainstream specialisations offered by top business schools in India.
What is an MBA or PGDM in marketing all about?
MBA / PGDM in marketing have snowballed over the past decade. It has become one of the most popular specialisations amongst MBA aspirants. Being a dynamic programme, it requires competitive communication skills in students with an unbeatable mind set to make the sales of the company grow.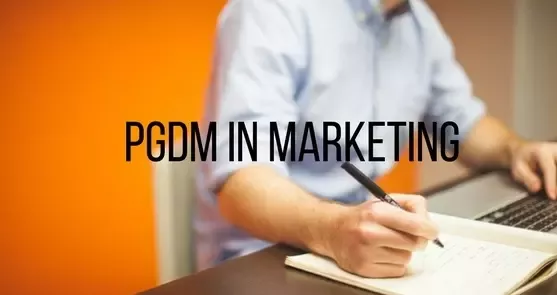 MBA / PGDM in marketing equip the aspirants with critical techniques of studying consumer behaviour and branding the products in a way that they are most likely to buy. It teaches the students about market research for advertising and branding on multiple mediums.
Business schools offering MBA or PGDM in marketing prepares the aspirants to take up managerial level jobs in the booming marketing industry. It equips them with exceptional skills of communication, market analytics and consumer behaviour. Majorly, they study about marketing management, sales force, operations management and marketing channels strategies.
Benefits of pursuing MBA or PGDM in marketing
Students who want to accelerate their career in the marketing industry pursue an MBA or PGDM in marketing. It improves their career prospects and monetary growth with increased opportunities to reach higher positions.
Learning strategies
MBA or PGDM in marketing helps the aspirants in learning the art of formulating strategies that are required to accomplish an organization's marketing goals. The growth in strategic mind set helps in attaining business ethics, integrating leadership with problem-solving skills that help in obtaining an influential persona.
Career advancement
The variety of dynamic skills and knowledge gained in MBA or PGDM in marketing prepares the aspirants for managerial level positions. This could easily increase their chances of getting promotion and increment. Moreover, with relevant work experience, aspirants may apply for CMO, director and sales head jobs in national and international organizations.
Professional network
Marketing professionals possess incredible communication skills. They learn to master the skill of networking and building new relationships for business. Due to their influential mind set, aspirants are more focused on expanding the existing professional network of the organization. This helps in maintaining cordial relations with the consumers and the market they operate in.
Career opportunities
Marketing is no more confined to the concept of the door to door selling. In the contemporary world of business, it is persuaded by technology advancement. It has expanded to the areas of digital marketing, web development and designing, search engine optimization, digital advertising and social media marketing.
MBA or PGDM marketing opens a variety of avenues to advance the career of the aspirants. It can attract them to start their own business or become a senior level consultant or manager in an established organization.
The trajectory of career for marketing aspirants starts from their internship and on job training experiences. These are acquired while pursuing MBA or PGDM by top business schools.
The MBA or PGDM in marketing graduates can opt for the following positions that are extremely popular in the industry:
1. Marketing Manager: The primary role of a marketing manager is to attract potential customers and retain the existing ones. It also includes planning, developing and executing marketing plans of the organization.
2. Brand Manager: Taking up brand manager jobs has become a trend today. Their responsibilities include analysing marketing trends and enhancing the brand image in the market.
3. Digital Marketing Head: The responsibilities of a digital marketing head include planning, developing and implementing impactful digital marketing strategies to influence the target customer group.
Business schools provide a wide variety of opportunities for graduates in MBA or PGDM. They build a strong base of functional knowledge for market trends and consumer habits that are necessary for every organization to survive in the industry. Thus, it becomes essential for the aspirants to become well versed with the subject.