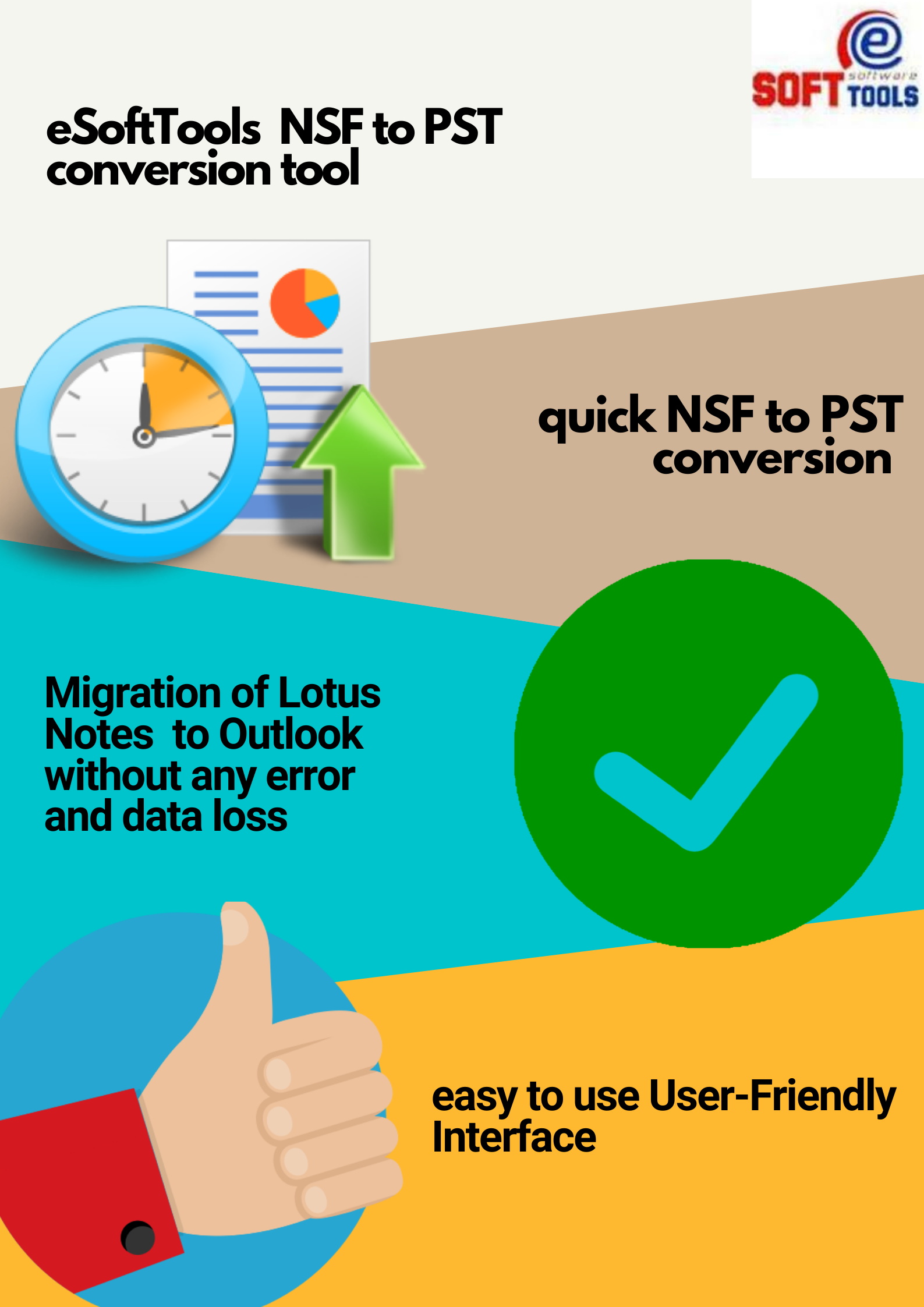 Today topic is Why we Need Lotus Notes to Outlook Conversion?
First we introduced Lotus Notes - Lotus Notes are used for email communication at the enterprise level. Lotus Notes is used with a variation of local server applications, as well as emails, contacts, calendars and more. But many users want to switch the email client because of several reasons.
So in this article, we will talk about why and what is the need for lotus Notes to PST Outlook Conversion and we will talk about 2 techniques that can be used for the NSF file to PST conversion.
Let see How to extract Emails from a NSF file
Here are some reasons about why actually there is a need for Lotus Notes to Outlook Conversion
The cost of Lotus Notes server is little bit high.
Lotus Notes is generally used by experts and professional as it is not be easy to handle by every one
MS Outlook is much easier to handle than Lotus Notes
Outlook also works in offline mode to view Outlook items.
If any user changes their job and changes the organization they want to export all their NSF items to another email client who can easily handle
Outlook provides mail from Gmail, Yahoo, and many other domains.
Two techniques to resolve the all errors-
There are mainly two methods by which NSF to PST conversion is possible and these are:
1 Manual Method for direct Lotus Notes to Outlook conversion
2 Automated, where any third party software can be used for Lotus Notes to Outlook conversion
1st Manual approach:
Just follow simple steps to import the Lotus Notes Mailbox to Outlook
You need to Open IBM Lotus Notes
Now open NSF file
Click on File > Export (Export Wizard window of Lotus Notes appears)
Choose a location to save the file and Select Comma Separated Value or Structured Text in Save as type
A message box pops up – mark the required option and choose OK
Type a new name for the exported NSF file and select the Export button
NSF file well exported at the selected location and now import the converted NSF file in MS Outlook
2nd Manual approach:
Now go for import the exported Lotus Notes NSF data file in MS Outlook
Open the Outlook
Click on File > Import (Import and Export Wizard is open)
Choose Import from another program or file and click Next
Choose Comma Separated Values (Windows)
Choose a folder location where you need to import the data and click Next (Import procedure starts)
Now wait for a while for getting over, click Finish
Its drawbacks:
Using the manual method for conversion of .nsf to .pst Outlook is a good practice but it comes with major issues and errors that can put you in trouble such as:
It can corrupt your data
Make unwanted changes in your file
Can create a situation of data to lose
Sometimes it does not migrate
It does not support's migration of emails more than 1500
It only supports Outlook 2003 and it's the previous version
Automated approach:
Above manual method is good but there is some errors and drawbacks so now suggest another automatic tool as third party. eSoftTools NSF to PST Converter tool is powerful and easy to use software for every users and they did not required any other software or technical knowledge. You can easily migrate your Lotus Notes .NSF File to Outlook .PST and many more formats within just a few simple steps. It supports all versions of Outlook, such as 2000, 2003, 2007, 2010, 2013, 2016, and 2019 and It also support Lotus Notes version 9.0.1, 9.0, 8.5, 8.0.2, 7.0, 6.5, 6.0, and 5.0. This is 100% secure and safe software for the best conversion.
You can first free download this software form: Lotus Notes to Outlook