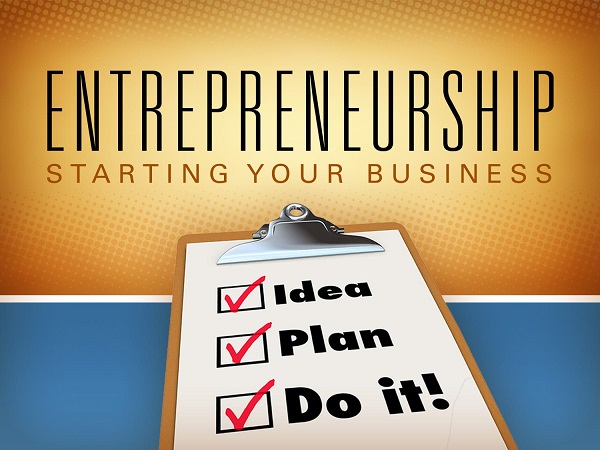 When a person or groups of persons can design, launch and run a new business, it is known as entrepreneurship. The people behind that business are entrepreneurs. The journey to become an entrepreneur can be challenging, as you make a way to stand on your own two feet. Entrepreneurs need to be self-motivated as the final result may take some time to come through. They are driven by passion and must have flexibility to change. They must have basic knowledge on risks and must network a lot to get the right contacts. You never who may turn out to be useful.
One of the things that any new business needs is money, capital or investment. And this is where entrepreneurs face difficulties. Finding Angel investors is hard and going the traditional route for loans is full of obstacles. So, if you don't have a fortune to spend, which most of us don't, then here are a few ways you can start your own business for free or for very less money.
Start small projects like writing or designing
One of the ways to become an entrepreneur is to start working on your own and using and selling your skills. There are a different set of skills a person can have and to capitalise on it, some may need further investment. For example, a person who cooks well can think of a restaurant or a café, but this will require investment. But if a person is a writer, content creator or web developer then there is little to no investment required. Take up small projects and you can find this online on different websites. Each piece of work could be payable by project or there could be a daily payment option. All you need is a laptop and a good internet connection, which most of us have and voila you are ready.
Freelance like a motivational speaker
You could go into the freelancing world and create your own brand. Be a speaker or trainer at events and you could get gigs. Think of stand up comedians, they have built their brand and get to do shows. And what is the investment they make for that money? Nothing. Just use their god given talent to create funny jokes and people pay to watch them.
Consulting and advising
Consultants and advisers can make money by helping other people. You could be a tax consultant or legal consultant. You could work from home or have an office. If you choose to have an office, then that is the only investment you need to make. You could network more, meet people to try to get more clients. And because you basically are offering what your brain creates and convey it through words.There is no production cost – unlike a consumer good like a cake. This also works if you provide services like bookkeeping as its your brain that is the investment.
Online business
You could start an online business by becoming a virtual assistant or a marketing affiliate. You could provide services like creating a chatbot, without coding and selling it to businesses. Creating things on the internet doesn't require a lot of money. Compare setting up a manufacturing unit versus creating something on the internet, the difference in cost would be stark.
Teach
These days there are courses being offered online. You could join the people who are offering them and act as a mentor/counsellor to learners. Alternatively, coaching for SAT or IELT's is also a good way to have some income while imparting learning to others.
Entrepreneurship is about solving problems or offering things that are in high demand. A lot of these options can be launched for very cheap or even free. Start with above mentioned steps and you could grow from there. For example, a motivational speaker could get his own show. However, it doesn't mean that entrepreneurship is an easy path. There will be times when there may not be many clients and you will need to market yourself and network to get more work or clients. I had started working as an entrepreneur with a blog of Amsterdam to let people know about local places and things like best things to do in Amsterdam, popular tourist spots of Amsterdam, festivals in Amsterdam and many more. Gradually it expanded and now locals and tourists like it alike. Don't get afraid in taking the important first step towards entrepreneurship.