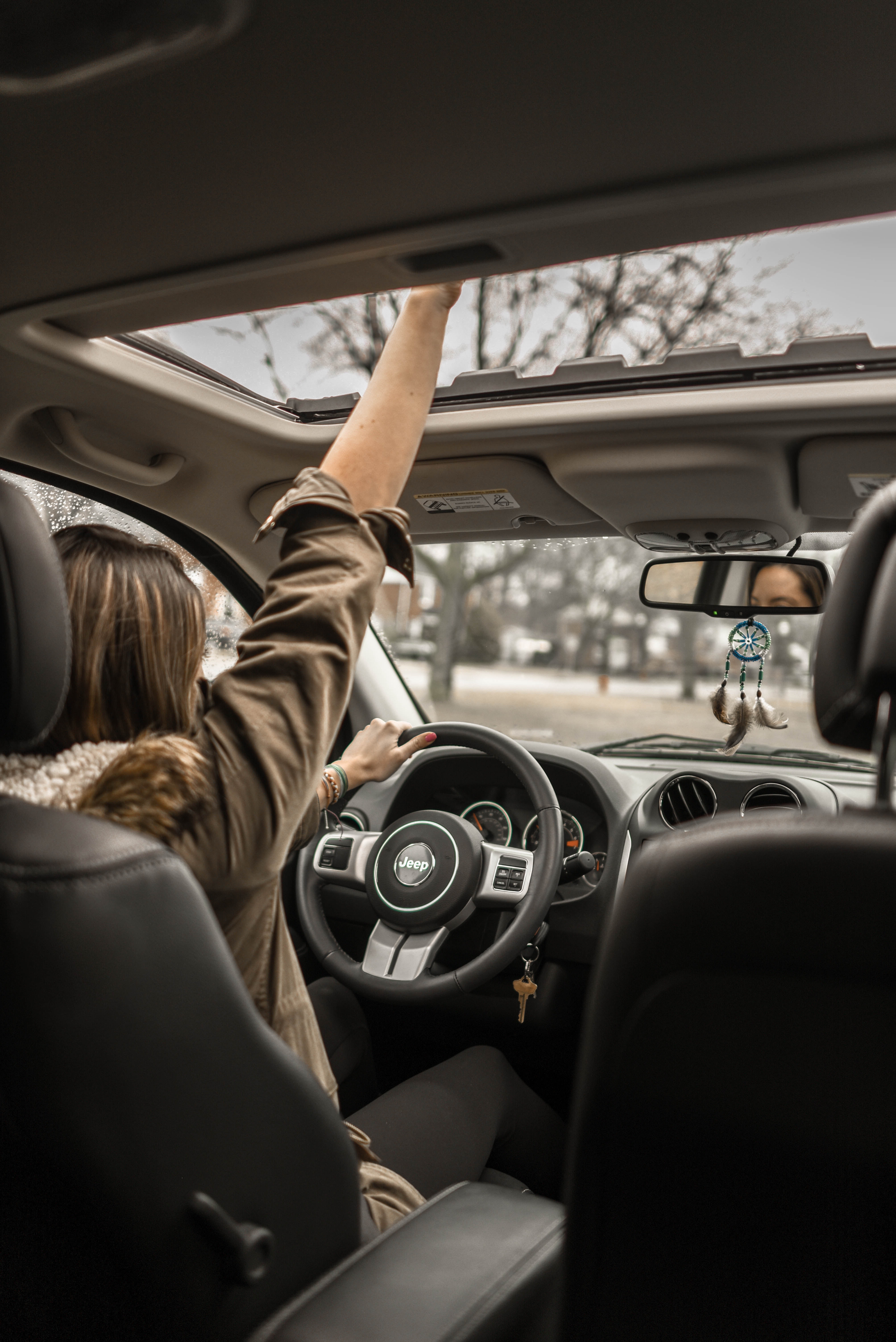 Americans love cars; that's been a well-established fact for years. However, it may be less the vehicle itself and more what it symbolizes. A car represents the freedom to go where you want and express yourself the way you see fit. Music may be a big part of that expression. An emotion like joy, rage, or heartbreak may be very deep, but music can express it in a way that mere words cannot. That expression combined with the freedom that a vehicle provides leads a lot of people to sing in their cars.
The songs you like to jam out to may depend on your personal tastes and current emotional state, but here are some ideas.
1. "Sweet Caroline"
"Sweet Caroline" is the great equalizer. No matter how old you are or whether you drive one of the most popular cars by state, chances are that you love this song, as does everyone you know. Even if you do not know the words, everyone can join in on the "BOMP BOMP BAHHHH" during the chorus. If you're traveling with family and looking for a song to bridge the generation gap, this is it.
2. "Take On Me"
This is a one-hit wonder released by A-ha, a Norwegian synthpop band, in 1984. It is beloved for its bouncy tempo and soaring vocals. When you're in a car traveling with friends, nothing is more fun than seeing who can hit the high note during the chorus.
3. "Bohemian Rhapsody"
As Wayne and Garth, Mike Myers and Dana Carvey popularized head-banging to this '70s hit in their 1992 movie Wayne's World, based on the Saturday Night Live sketch of the same name. At six minutes, it's also an exceptionally long song, so the fun just keeps on going. You'll likely wax melodramatic while singing the surreal lyrics at the beginning.
4. "Let It Go"
Admittedly a bit overplayed because of the popularity of the Disney movie from which it originated, but if you have kids, this is one that you can probably all enjoy belting out together.
5. "Sweet Home Alabama"
Country songs are admittedly underrepresented on this list, and that really isn't fair because the genre has given the world some real bangers. Here is a country-fried hit with crossover appeal. Much like "Sweet Caroline," it has potential for audience participation during the instrumental licks in the chorus.
6. "Rolling in the Deep"
Not all of these jams are happy songs. If you've just been through a break-up, a tough day at work, or an argument with a loved one, Adele's angry anthem with the war-chant percussion may suit your mood perfectly.
7. "Friends in Low Places"
This is a good one to sing with friends if one of the group has recently gotten out of a bad relationship. Just be sure to designate a driver if you're driving home after drinking.
8. "Eye of the Tiger"
If you need to psych yourself up for a job interview or a big meeting, this is the song to do it. Singing your own name during the instrumental part is optional, but kind of fun!
9. "Girls Just Wanna Have Fun"
Gathering with a group of girlfriends? It is practically required by law that this song be involved in the festivities one way or another.
10. "Don't Stop Believin'"
This 1980s power ballad by Journey has always been well-loved due to its hopeful lyrics. It began resonating with a new generation when it featured prominently on the popular television program "Glee."
11. "I Will Survive"
It has been said that the best revenge is success. "I Will Survive" is about recovering from a bad relationship and living one's best life. It is an anthem for anyone who has ever felt betrayed or ill-used.
12. "The Final Countdown"
Originally intended as a concert opener, "The Final Countdown" takes inspiration from music legend David Bowie and became a hit for the Swedish rock band Europe in 1986. It is the perfect song to finish off this list.
Singing and jamming in the car can be a lot of fun, especially with friends and family. Just remember to stay safe and pay attention to the road.