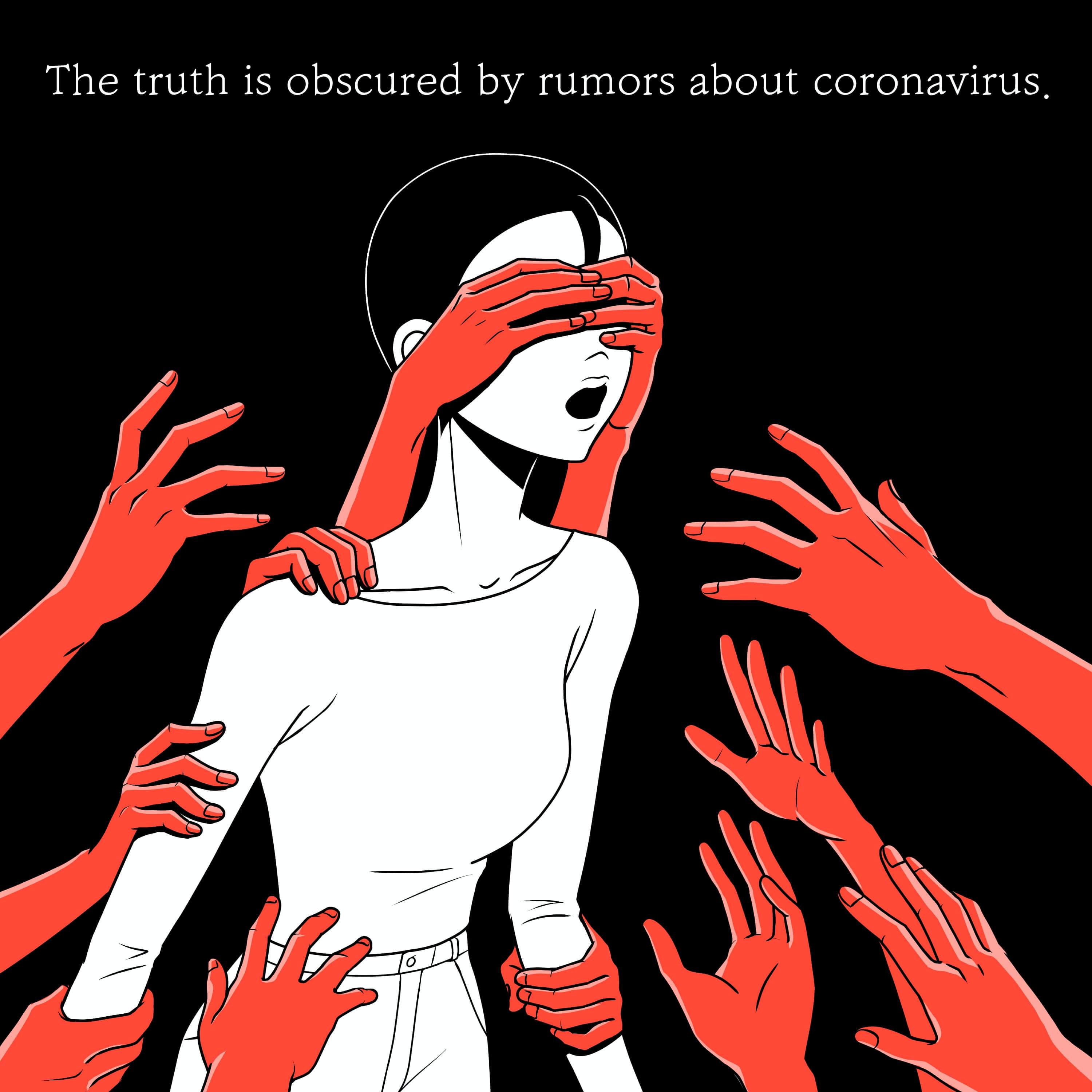 The entire world has been imprisoned at home due to the humanitarian disaster COVID-19.
It feels overwhelming stress, anxiety, and disappointment in coronavirus lockdown because of the media impact and drastic changes in routines.
Today we are going through a crazy phase in which it is difficult to live mentally and physically healthy. You can also keep yourself physically fit, but how mentally?
The world is full of misleading and pessimistic reports. There is no regulation on the journalism of journalists that is why there is a sense of fear among the people.
Ministry of Home Affairs (MHA) stated that there are more than 300 new websites related to Covid-19 with several hundred of them being fake, either with hazardous content or incorrect information (source-fearware).
No matter how much we cope with depression, anxiety, and fear but these news channels are only meant to increase their television rating points (TRP).
Here's I'm sharing some points about how fake news spread. (Source- fake news)
How misinformation spread:
Spreading fake content can start-
From people, such as offenders after sorting of profit;

From states and state-backed actors seeking to advance geopolitical interests;

From go-getter looking to discredit official sources.
They only gain traction if the public share it through social media
How does it affect us?
The fake news of COVID-19 and spreading misinformation, though no longer always a blunt crime; has very significant consequences, endangering public health and directly affects the lives of humans.
It puts humans at risk:
Fostering fake products and services (e.g. fake COVID-19 tests and vaccines);

Forwarding a false awareness of security (e.g. deceptive data information about treatments);

Sharing skepticism of the official guidelines and sources.

Exploiting the fear of the Coronavirus to cause the victim to slump down to cyber-attacks.

Hackers are creating new computing virus and cellular applications regarding Covid-19 resulting in cyber frauds. (source-economic times)
What will we tend to do?
YOU CAN BREAK A CHAIN OF FAKE NEWS!
Until the data comes directly from an official source; take it with a grain of salt.
1. Establish whether or not you have got so stumble upon faux info.
Stay conscious

– fake news will often tell you what you would like to listen with clickbait headlines.

Shop around

– is that website trustworthy? Check the website's regarding page, mission, and get in touch with information.

Investigate the sources

– is there any other news origin coverage on the same thing? What percentage of sources will story quote?

Photo investigation

– is the news you are reading with a photo that is taking you out of context? Run a web search, it may be your clue towards finding out that this is an example of misinformation.

Examine the date

– some news journals re-publish old stories with other headlines or share as current stories. Check the publication timing of the article and check if it makes sense to the timeline.

Communicate to the experts

– visit reputable websites, such as the World Health Organization, your national health authority, and also the European Commission. Is there information accessible as well?
2. If you have got come back up with faux data, do not interact with it. Neither do comment and nor share further. Doing this can facilitate the post more popular.
3. If it has shared on social media, report the post to the platform. If you recognize the person who shared the fake news, send them a private message and tell them that the information they posted is likely false. Send them these suggestions in order that they perceive the risks.
4. Provide sharing official information. Reporting on COVID-19, Share updates from trusted official websites.
Many of our news outlets, journalists, and blogs are educating us about how we can avoid this COVID-19. Presently everyone is embracing all strategies for social distancing and rescue.
"No matter how hard the night is, the sun still smiles" Manju lata