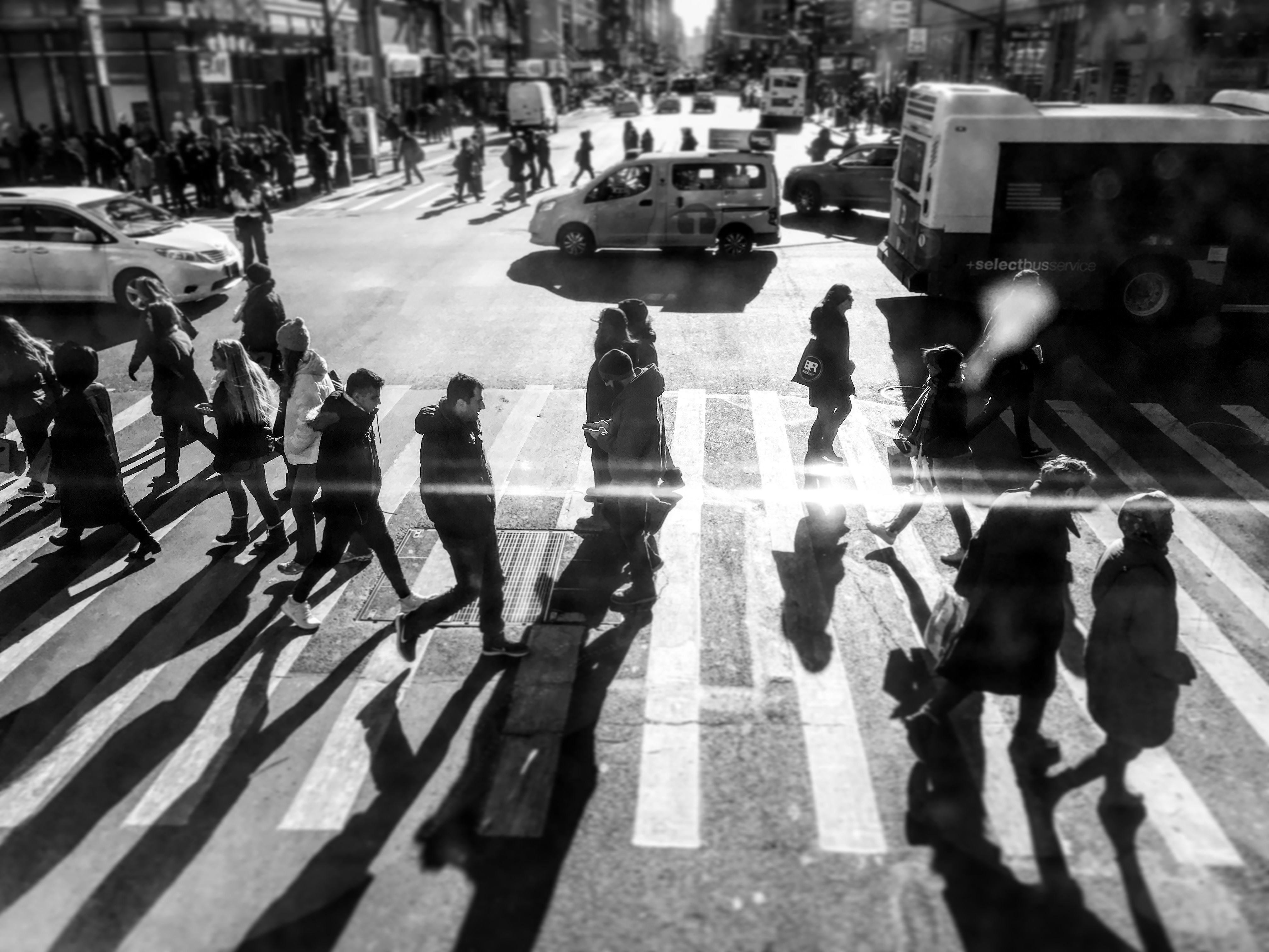 Recently, few people consider paranoia the desire of Internet users to hide their true identity, hiding behind a kind of virtual way. And this is not a matter of purely Indians specifics when the authorities are trying to get into not only wallets and beds, but already into the heads of citizens, but in the global trend, namely, in revitalizing and expanding the activities of international cybercrime, which is active and quite a successful hunt for personal information.
A clear illustration is a scandal involving the theft of customer data from the largest eBay online auction, which erupted in the spring of 2014. Recall that at the end of winter, attackers managed to penetrate the company's internal network through the accounts of its employees and copy customer information, including names, birthdays, phone numbers, addresses and encrypted passwords for accessing eBay services, within a month. According to experts, cyber burglars got information about 145 million people, and these data are of such a nature that they can be (and will be!) Used in the future for unauthorized entry into any electronic accounts of these people, including those that are still doesn't even exist.
The frequency and magnitude of such cyberattacks cannot but cause concern. One can recall another recent hacking of the Target chain of American supermarkets, as a result of which the personal data of up to 40 million people were stolen, including details about payment cards sufficient to make duplicates of them. Such ease of theft and, most importantly, their prevalence indicate that even the largest companies are unable to guarantee the confidentiality of your data. And this means that you should think several times before sending someone your personal data, which is of considerable value. In general, it's worth considering whether it is really necessary to enter real information about yourself only to subscribe to any newsletters or services.
We offer you some tips for hiding your personal data from cybercriminals on the Internet, including using pseudonyms, one-time email addresses, and fake location information. Of course, in a number of cases - such as e-government or Internet banking services - you can't do without entering real data, but there are many ways to confirm your identity that are not connected to the Internet: for example, via mail or SMS. In other cases, remember that not everyone should trust their true personal information.
1. DO NOT TELL ANYONE YOUR REAL AGE
Advice that children who love to visit websites for those who are over eighteen years old, but also quite relevant for all other Internet users, will especially like it. If some site requires you to "prove" your age (usually it's resources about alcohol, tobacco or adult sites), just lie. Owners of such a resource do not need to know your real age, so you are not required to report it. You have the right to name absolutely any date of birth, and thereby circumvent this purely formal "protection" from young visitors.
When registering on Facebook, you will also be asked for your date of birth: this is partially done to protect against inappropriate content, but mainly in order to send "friends" notifications that it's time to congratulate you. However, if these are real friends, then they will not need such an alert, so you are free to specify a completely arbitrary date in the profile.
2. USE A ONE-TIME EMAIL ADDRESS
When registering on various fake email generator and network services, they are often asked to enter an email address to send a confirmation, but it is not necessary to use your real mailbox for this, and even more so - to specially create some new one. It is enough to use the services of numerous free disposable mail services.
For example, on the website, you can create a fake temporary address in just a few seconds just to get confirmation. Any folders of "incoming" letters on this site are created immediately at the moment when a message arrives on them. After receiving an email to an address like podtverdilka@mailinator.com, you can send a confirmation and thereby register on the desired site without disclosing personal data. After that, you can simply forget about such an address, and you will not receive mountains of spam at your real email address. This is a great way to try some new service, and if you like it, then you can always change the email address in its settings.
The service is even easier to use: this extension for the Chrome and Firefox browsers creates a pop-up window whenever a form with a request for an email address appears on any site and offers to "mask it" using a fake address. All messages arriving at such an address will be forwarded to your real mail (for this you need to register), but for the owners of the site it will remain unknown. The paid version ($ 5 per month) will similarly replace the phone number and payment card information.
3. BE REALISTIC IN THE DETAILS
Creating a fake identity on the Internet is a great way to protect your personal data, but you need to be realistic in detail, otherwise, attentive operators of various services can simply liquidate accounts created on behalf of such an identity, with the loss of all data and other unpleasant consequences.
For example, you need to choose a plausible-sounding name (Andrey Solovyov, but not Strelka Dog) and a simple personality profile (student or employee, but not a champion in professional train collision). The virtual location should also be either familiar to you personally (for example, you work there or regularly relax), or it is known to one of your friends.
Be sure to upload a photo to your profile, as an account without a photo is perceived by many as obviously false and designed to distribute spam or trolling. Since we are not talking about your own photo, you can find some pictures from the "clip art" or, for example, draw your avatar on some free service like. Never use someone else's photo if you do not want problems with the law and accusations that you are trying to pass yourself off as some other really existing person.
4. USE FAKE NAME GENERATORS
Owners of many sites love it when their users fill out the maximum in the profiles and report as much information about themselves as possible. If we want to create a realistic personality, but save time, it makes sense to use automatic generators of fake identities.
One of the best services of this kind is the Fake Name Generator, which allows you to create personalities with specified characteristics by nationality and place of residence. By the way, although there are Indian names and surnames in the set of options, it is impossible to choose the obviously, the authors simply do not have enough information on the standards for displaying different types of data for these countries.
The Fake Name Generator site is remarkable in that it creates a ready-made virtual identity with a mass of a wide variety of data, including a realistic-looking address with an index, a phone number that undergoes automated tests for authenticity, occupation, blood type that actually works after activation of an e-mail, meeting the standards card and social security numbers, height, weight, geographic coordinates, make of car, and even your favorite color. You can specify the age and region of the countries supported by the service.
The Fake Name Generator service is perfectly adapted to study and test any online services that require detailed user information without entering any real personal data.
5. MASK YOUR LOCATION
However, even a perfectly filled profile does not guarantee that you will really be considered, for example, an American of Italian origin, selling antique furniture in Paris. If someone has set out to establish where you are actually connecting to from a particular site, then most likely he will succeed. If you do not believe it, then just go to the IP TrackerOnline website and you will see not only your IP address and information about the provider but also the approximate location on the map, including the country and city. Of course, knowledge of the territorial location alone does not reveal your identity, but in combination with other information, including information about your activity on the site, you can get an idea of who you really are.
To replace the IP address, you can use the services of numerous free and paid virtual private networks (VPNs), allowing you to create a complete "electronic visibility" of the fact that you are in a completely different country. One of the best free services of this type is CyberGhost 5 , which can work not only on desktop PCs but also on portable devices running Android and iOS. We wrote about some other VPN services recently in the article " Avoiding Surveillance: 6 Free VPN Services ", which we invite everyone to familiarize themselves with.
If you are seriously concerned about creating the most believable "legend" for a fake person, then your course of action should look something like this. A used laptop is purchased exclusively for cash, and its hard drive is carefully and repeatedly erased with specialized programs. Then a clean Linux distribution and a limited set of strictly selected open-source programs are installed on it. This laptop will be further used only on behalf of a fabricated person so that nothing would indicate its real owner. In addition, you will never have to use this laptop either at home or at work, where it is easy to track its physical address. And, of course, you should not recall this person on any of your "regular" computers.
However, if you simply do not want to receive extra spam or you need to "encrypt" from annoying friends on the forum or on the social network, then you just need to use some of the five steps listed by us.