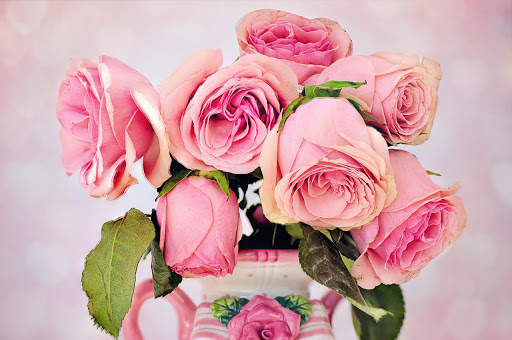 Flowers are one of the most vital items in a wedding. Actually, it is difficult to imagine a wedding without flowers. Irrespective of the religion, every wedding culture requires flower that too in bulk. Thus, arranging appropriate amount of flower for a wedding is important. Today's time, when everything is online, finding bulk wedding flower is not a challenge. You visit a reliable online flower website, choose the flower type and amount as per your choice, and order.
All verity and amount of flowers are already listed on the website. Also, some website provides service of flower decoration as per the occasion.
If you have enough money, you could book your appointment for the wedding flower along with the decoration.
If you are looking for wedding flower, then follow the below ways for the adequate result.
Finalise Your Requirements:
Your wedding requirement doesn't limit to a few places. There are several places where you would need flowers for the arrangement. A few requirements are listed below:
Bridal bouquet

Flowers for bridal's hair

Number of bouquets for bridesmaid

Flower girl headpiece

Flower girl basket decoration

Flower girl petals to toss
Choose the Wedding Flower:
Everyone has a different taste in flower selection. Roses, tulip, and calla lilies are the formal and adequate choice for the bridal bouquet. The bridal's flower is usually quite expensive and limited in number. Every flower arrangement has a different story to make. Whether it's for headpiece or bouquet, the arrangement would be different. A headpiece constructed flower usually in light colour. Thus, segregate your flower accordingly.
Choose the Reliable Florist:
Many wedding flowers are available online and offline. The websites have photos, reviews, and videos of packaging/unpackaging of the flowers. These florist gives the complete tour of the work services.
If you have a wedding shop nearby your place, then take a tour and discuss all the essential things related to bulk wedding flowers. There is one disadvantage about wedding flower their freshness is short-lived. If you have a list of flowers is ready, then it would be helpful in selecting bulk wedding flowers.
Arranging Flowers:
Arranging flowers for a wedding is absolutely a great deal. Well, an experienced floral designer would provide you with the entire list of the arrangements. Also, the number of flowers take for preparation for the wedding. You could have a challenge related to bulk wedding flowers. You would require all the flower fresh and on time.
To achieve the fresh bulk wedding flowers, ensure the florist that packaging of the flowers should be done appropriately. Thus, we get the flower on time, and their freshness stays alive for some long time.
Some florist or online flower business sites take the responsibility of flower arrangement and adequate design.
Endnote:
When you are planning for a wedding flower, then you need to ensure a lot of things. Make a checklist of all the necessary steps before receiving the bulk wedding flowers. The above-mentioned ways are quite useful in getting wedding bulk flower.