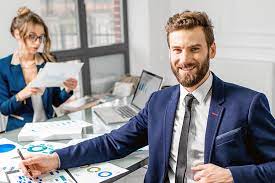 Think again. The truth is that 80% of Americans have at least one type of brand merchandise. And 60% of them keep unique promotional items for at least two years.
We live in a digital age, but nothing can replace physical brand merchandise. The question is: What types of are best for promoting your business?
Here are five ideas for memorable and unique brand merchandise.
These days, we store lots of documents in the cloud, but there are times when we still need physical storage for digital files. Have you thought about ordering customized USB drives as a unique promotional item?
It's not the cheapest item on our list, but it's one of the most useful. Experts estimate that flash drives can last up to 10 years or through 100,000 write-and-erase cycles, so this is one product your customers are sure to keep and use.
Branded T-shirts are so yesterday. Savvy business owners have made the switch to other types of wearable merchandise, such as iron-on patches.
Think about it: They're cheaper than T-shirts or hoodies, and you don't have to worry about sizes or colors. You can customize them to include your logo or any other aspect of your brand, and the customer is free to place it wherever they like.