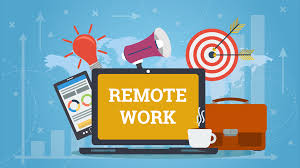 Small businesses are faced with a unique set of challenges in the economic landscape. From access to funding and hiring the right or wrong people, to cash flow and logistical constraints, running a small business can feel like one challenge after the other.
For some reason or the other, VoIP tends to be perceived as a service better suited to bigger businesses. But, given its benefits, it is actually ideal for small businesses. Investing in VoIP for a small business can give employees and employers one less thing to worry about. Wondering what your business stands to gain from VoIP providers? Read on.
Portability
If you're a small business owner, you're likely always on the move. Avaya pbx system will work for you no matter where you are, provided you have a stable internet connection. VoIP providers should be able to provide a service that extends to multiple devices, including your smartphone. This way, you can stay connected on-the-go, and do all the things that keep your business running! Apart from that, this portability is also beneficial to companies with sales representatives who perform most of their duties outside of the office.
Call Recording
Call recording is essential for those remote team meetings, as well as for call centers. When agents are talking to clients and customers, it's always important to be able to revert back to those conversations when necessary. And, if your team is working remotely due to lockdown or quarantine, call recording can be an effective substitute for frantic note-taking, and a great tool for minute-taking and future reference.
All-in-One Service
VoIP services are rarely (if ever) just about calling. You can also enjoy the benefits of teleconferencing, receiving voicemail, instant messaging and presence statuses on a single platform. VoIP technology's multi-functionality makes it a powerful tool for small businesses who, instead of relying on multiple service providers, media and technology, can integrate all their necessities in one.
Cost Efficiency
Because of its multi-functionality, as well as its low operating costs, VoIP costs significantly less than traditional phone lines. And when it comes to keeping a small business afloat, every penny counts. Apart from the difference in operational costs, VoIP can save on travel costs. Since it can be used from virtually anywhere, it allows for more efficient remote communication, which means there's less of a need for members of a meeting to be physically present in one room. As such, it is a great way to cut down on unnecessary commutes. In fact, small businesses that want to save on HQ costs can build remote teams that are dependent on this technology.
VoIP has long been considered an expense that only large businesses can handle. However, because of its potential to cut down on costs, it is an advisable service for small businesses. From the convenience that comes with its portable nature, to multi-functional capabilities and undeniably saving some money, VoIP can alleviate some of the strains typically associated with running a small to medium enterprise.