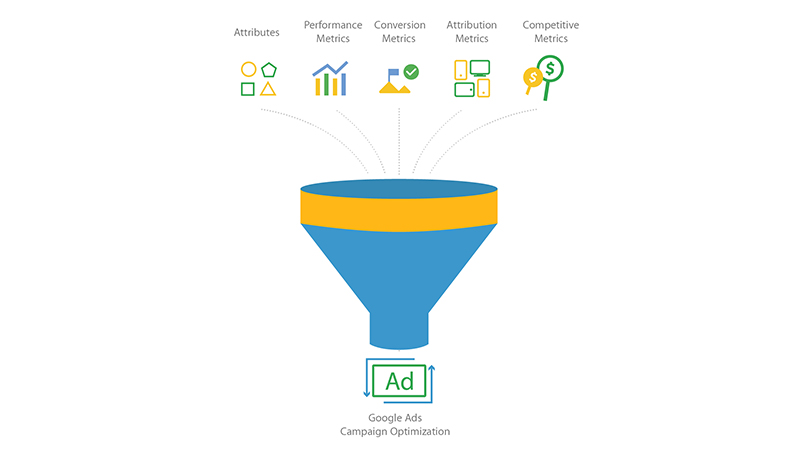 PPC marketing is the most cost-effective way of lead generation in real estate. Currently, many real estate agencies and developers are leveraging this strategy to boost their business. Thus, if you are a real estate professional who is interested in finding more sellers online, real estate PPC marketing is the way to go!
However, as a new realtor, PPC for real estate is a completely new territory for you. You might have questions like, what exactly real estate PPC marketing is? How does it work for the real estate business? Or, how does a realtor benefit from PPC marketing?
In order to get an answer to all these questions, you need to dive into the article. So, let's begin!
What Is PPC For Real Estate?
PPC or pay-per-click is a digital marketing strategy where you advertise within a SERP. In real estate, PPC is exactly the same as it is for other businesses. You pay for every click you get.
But, you already have a website, and you are putting the best SEO efforts to rank it on the search engine. Then, why should you care about PPC for real estate?
Ranking your website on Google involves a lot of hard work. Despite the best SEO strategies, it could take months to see the results. Thus, in the meantime, you can leverage both SEO and PPC. While SEO generates long-term traffic, PPC helps generate short-term traffic to boost your business.
How Does PPC Work For Real Estate?
Suppose a seller enters a search query on Google. The search engine will display two types of results, i.e., sponsored (paid search) and organic. The results you see on the top of the SERP are the paid search or sponsored Ads.
All the other results below these Ads are organic that made their way to the first page of Google with a robust SEO strategy. Whenever a searcher clicks your Ad, you will have to pay a fee. What you have to pay depends on the targeted keyword and the location.
Now that you know how does PPC work for real estate, let's look at how can a realtor benefit from it-
Why Should A Real Estate Professional Consider PPC?
In a nutshell, PPC can be a gold mine for lead generation in real estate. As discussed above, SEO alone can't guarantee you a high position in the SERP. In addition to generating organic leads, you need to use paid search too.
Below are some other reasons to use Google Ads' paid search advertising-
You Get Leads Instantly
The most obvious reason for using PPC Ads is that they help you generate leads instantly. As soon as you launch a PPC Ad campaign, it starts spreading the word about your business, getting you high-quality leads in real-time.
You Have Control Over The Budget
Not only the PPC Ads get you instant leads, but they also contribute to your ROI. As you determine how much you will spend on a campaign, you won't end up spending more. What's more? You can determine the ROI within a short time.
Generally, most platforms show stats like $20/click or $200/lead. If it costs you $200 to generate a lead, and it takes 10 leads to convert, it means you close the deal for every $2000 spent. The benefit is, you get qualified leads at a fraction of what you make from these leads.
Allows Better Targeting
You can create a key phrase in your PPC campaign to target the people at the moment they are searching for. Suppose someone searches for 'NY homes for sale.' When you know that they are actively looking for real estate listings, you can target them to generate better leads. Thus, the visitors who click the Ads will be the ones you want.
Track Your Conversions Easily
Even if you are a new real estate agent, you can easily study the data about the clicks and conversions. It helps you know which keywords or phrases are generating results. Besides, you can set up lead generation on all your landing pages to know which ones are converting to prospects or leads.
Helps You Stay Ahead Of The Competition
PPC allows you to gain valuable space on the search engine; thus, increasing your brand awareness. When the residents or real estate investors in your area see you in the top search results, you will be their first call. Well-developed Ads at the top of SERP help you win leads instead of competition.
So, What Are The Best Strategies For Real Estate PPC?
If you are planning to do PPC for real estate, the following strategies can help-
Bid On The Brand Terms
Don't ignore your brand or company name in the keyword strategy. Most real estate searchers are likely to look for a brand in a variety of ways. They may remember you from an outdoor sign or learn about you via an apartment guide.
Moreover, people searching for your brand name are likely to convert if they see you in the top of SERP. So, bid high on brand keywords, so you appear on the top when a customer searches for the brand.
Consider Geo-Targeting
This tip will prevent your Ads from appearing in irrelevant locations. After you log into Google Ads, select people who are 'in' or 'show interest in' your targeted locations. Similarly, in the Exclude column, select the same settings. Once your campaign goes live, you can adjust these settings.
Use Negative Keywords
Negative keywords are the phrases you don't want your Ads to show up for. For example, if you don't have any interest in dealing with specific property types, you can list them as negative keywords.
Conclusion
To conclude, PPC for real estate can prove to be valuable to you if done right. It provides you with instant results and an amazing online real estate marketing strategy for generating ROI. However, it doesn't mean that you should stop performing SEO for organic results. Ideally, both SEO and PPC will work well together.
You can invest some of your marketing budgets in PPC and examine the results. Once you start getting results, you can improve your PPC strategy for more targeted traffic and qualified leads. Have the right landing page content and compelling call-to-action to convert the visitors into leads and customers.
You can check best ppc tools.