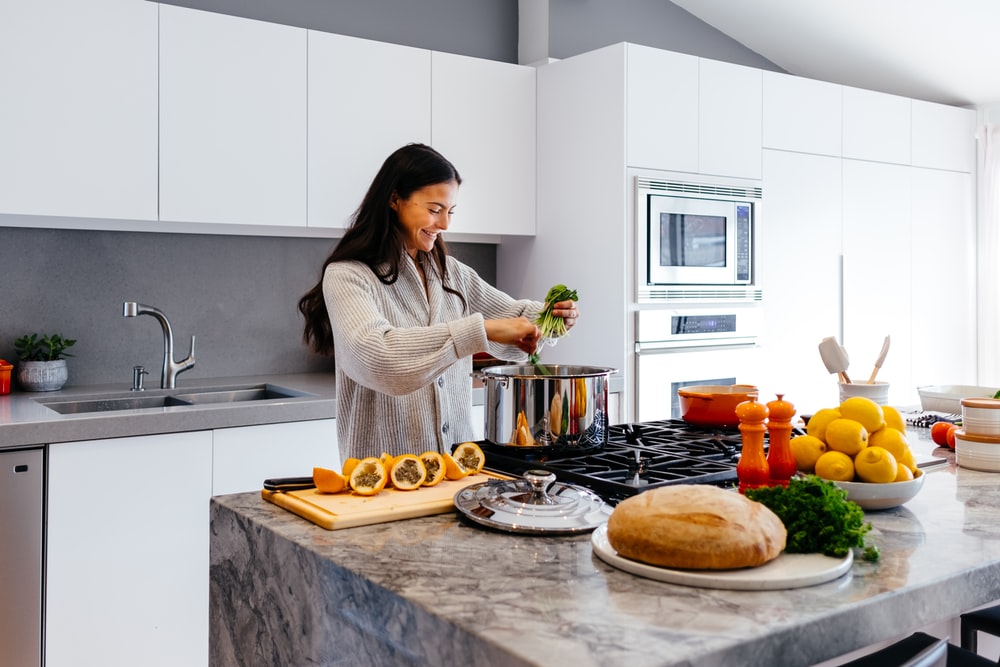 There are plenty of options to explore regarding kitchen cabinets. However, if you want to remodel your kitchen, but don't know which color to choose. No worries! There are various options in design and colors for forevermark cabinets. You have four stylish series in these kitchen cabinets. However, we are going to explore shaker-style kitchen cabinets in this article.
Shaker-style kitchen cabinets are one of the most popular cabinets. This series is known for its elegance, performance, and versatility. First of all, it gives a uniform and subtle look to your kitchen. Secondly, these drawers, cabinets, and doors are practical. Also, Forevermark cabinets offer a stunning range of colors in this cabinet style.
Let's explore the versatile range of kitchen cabinets in shaker style. The most prominent and popular color schemes are:
1- Shaker style white cabinets
2- Shaker style off-white cabinets
3- Shaker style ice-white cabinets
4- Nova grey shaker style cabinets
5- Shaker style town cabinets
1. Shaker-style white cabinets:
The most popular kitchen cabinets in American homes are shaker-white cabinets. Similarly, all-white cabinets have long been in fashion for homes. Most homeowners prefer this style for a classic white kitchen. This cabinet style provides a subtle look for the kitchen cabinets.
The shaker white-style cabinets give a shiny and clean look to your kitchen. Besides, it provides a calm and balanced look to your kitchen. Therefore, it is popular in most households. However, you have to maintain its appearance with care.
2. Shaker style off-white cabinets:
In addition to white cabinets, off-white shaker cabinets are also available in Forevermark cabinets. No doubt all white is a classic look. However, if you prefer a softer look for your kitchen, go for an off-white shaker style. These cabinets give a simple, plain yet modern look to the kitchen.
Similarly, this shaker style is perfect for a square-foot kitchen. Therefore, it provides a spacious outlook on the atmosphere of the kitchen. This style works for both traditional and contemporary kitchen interiors. Off-white base and tall cabinets with flat panels look stunning together.
3. Shaker style ice-white cabinets:
It is interesting to explore so much variety in the white range of cabinets. Similarly, ice-white shaker-style cabinets are also popular among homeowners. These cabinets give an unconventional feel to the kitchen. It looks bold and trendy. Therefore, your kitchen layout will be brighter and larger than before.
For instance, you have chosen a gold granite countertop for your kitchen. Then, the ice white shaker style is going to complement it perfectly. This style looks great with raised panel cabinets. That gives an elegant and uniform look to your kitchen.
4. Nova grey shaker-style cabinets:
People, who prefer modern-style cabinets, mostly opt for dark grey, navy, or nova grey shaker style. Both matte and glossy finishes are available in this style. You can paint them nova-grey for a rustic look. Navy blue cabinets are also a great option.
First of all, it has a stunningly old feel. Secondly, with distressed cabinets and drawers, it has an elevated look. You can pair these shaker-style cabinets with a white marble countertop. Similarly, stainless steel appliances will add a charming effect to your kitchen.
5. Shaker style town cabinets:
Shaker-style town cabinets are best for wooden cabinets. A dark brown set of wooden cabinets is best for a traditional kitchen. Wooden raised panels or window-style shaker cabinets are practical and stylish.
With this wooden style, you can have a lasting experience for your kitchen. These wooden shaker cabinets are highly functional and practical for rough use. However, wood-washed paints also give an attractive look to your traditional and modern kitchen. Nothing looks more traditional than a wooden set of quality kitchen cabinets.
Conclusion:
To summarize, you have plenty of choices regarding beautiful and functional kitchen cabinets. Out of all the styles in cabinet's shaker style, Forevermark cabinets are the best. The color, the design, and the finish all three complement each other. The wide range of white cabinets is unbelievable. Similarly, you can either go for white, ice-white, and off-white cabinets. Besides, shades like grey, nova-grey, and navy blue are also perfect for a modern kitchen. Shaker-style cabinets are not going to disappoint you.