Mehendi is a form of body art that originated in ancient India. It is just like a temporary form of skin decoration. It is made up of powered dry leaves of a plant named henna. It is till date a very popular form of body art among the women in the Indian subcontinent. Mehendi art comprises of decorative designs created on a person's body specifically hands/legs. It is said that Mehendi paste is associated with positive spirits and good luck.
There are various types of Mehendi designs for hands like full hand, bel, mandala, ornament etc. women and young girls apply Mehendi on special occasions like Raksha Bandhan, Diwali, marriage functions, teej, karva chauth and many more. It is a symbolic representation of the outer and inner sun. Not only in Hindu cultures but also in the Muslim cultures mehendi is applied during weddings and Eid celebrations.
It is also popular in western culture where it is referred to as henna tattoo. In western cultures, henna is not only applied on hands or feet as traditional designs but also as fashionable temporary tattoos on the back of neck, on the back, waist and not only Pregnant women make creative designs on their bellies but also the cancer patients apply it on their heads in as a sign of happiness. Therefore Mehendi can also be considered as a symbol of happiness and prosperity not only in the Indian culture but in western states too.
The mehendi ceremony is conducted one night before the wedding as a way of wishing the bride good health and prosperity as she enters into her married life. Therefore mehendi plays a very important role in a woman's entire life. And the mehendi ceremony is also a very significant ceremony. A few types of Mehendi jewellery designs are listed below: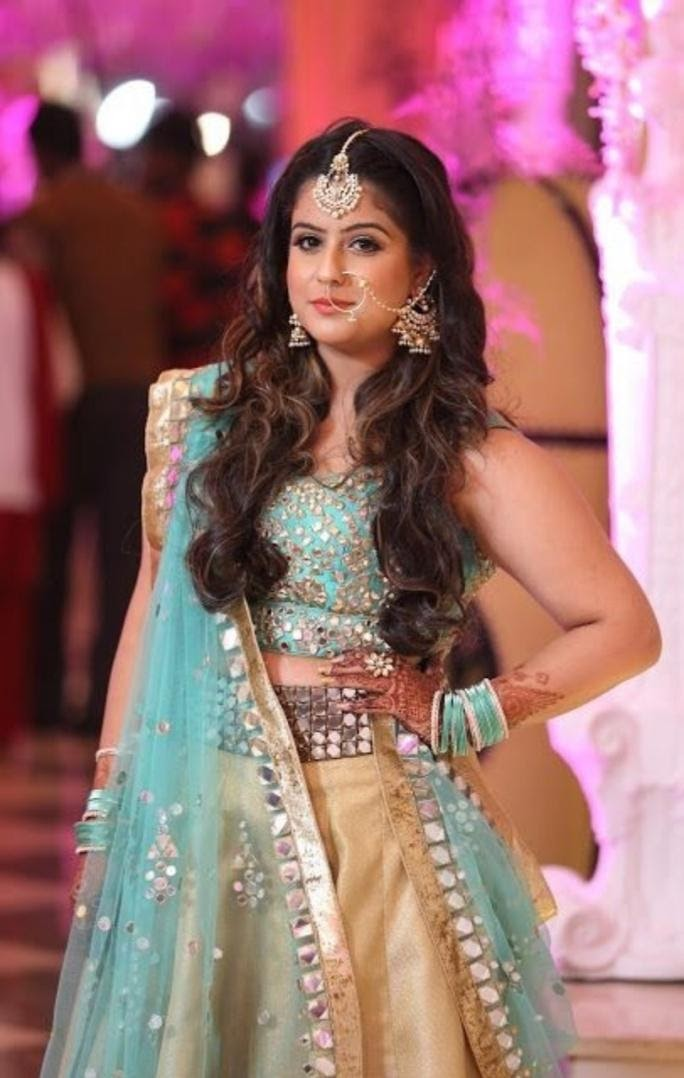 This one is the traditional Mehendi jewellery design. This look is quite similar to that of the bride on her wedding day but yet a simpler version of that as the bride's jewellery is not that heavy as worn during the wedding. As this is the traditional look not many people prefer this one as the bride herself wishes to look a bit different.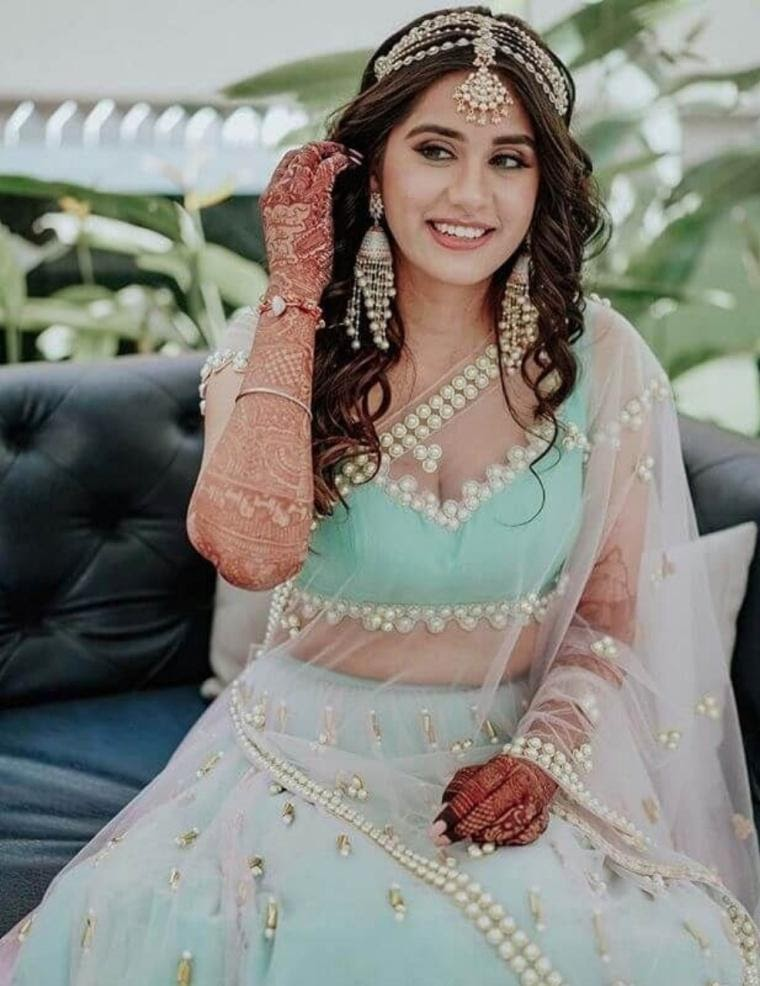 In this look the bride is wearing all pearl jewellery which is perfectly matching with her lehenga hence acting as a cherry on the cake. This look is beyond words and women do prefer this all pearl look over all gold or all silver look. Pearls are beautiful and lighter in weight as compared to the heavy gold or silver accessories.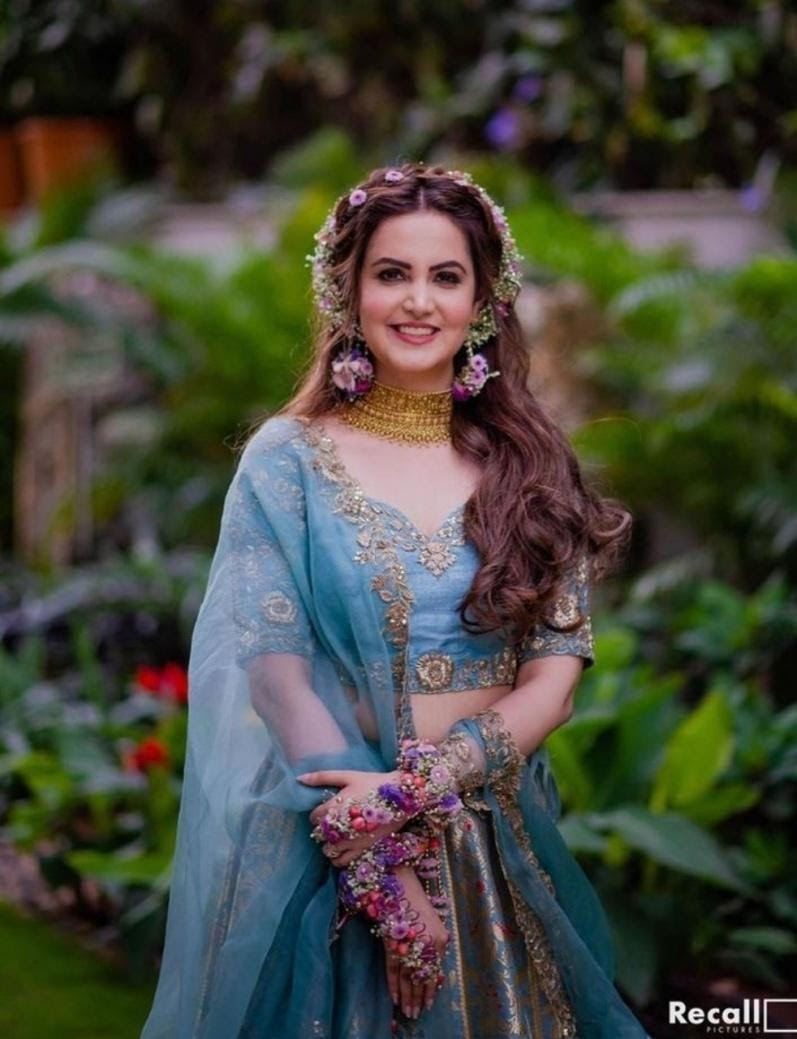 In this look the bride is wearing floral ornaments along with a gold necklace. These days' floral ornaments are trending on top especially for the mehendi ceremony. Floral ornamentation is preferred by most of the brides in their own unique ways to shine in their wedding ceremonies and stand out differently and beautifully just like this bride who complemented her beautiful multicolored floral ornaments with a heavy gold necklace.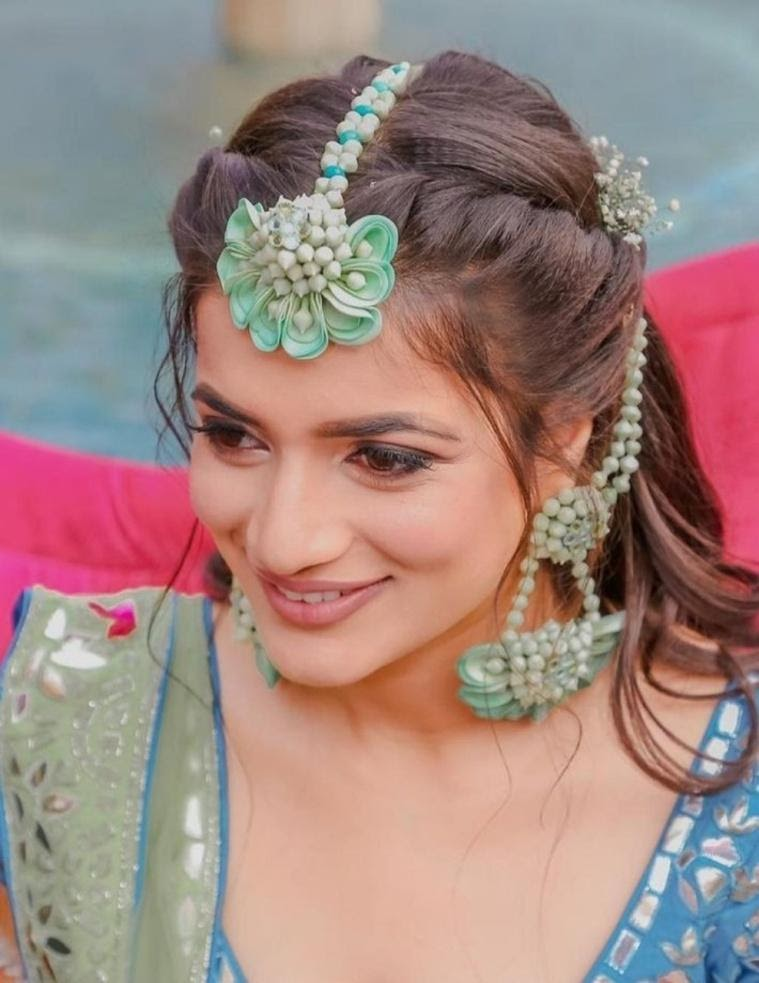 This is the classic floral ornaments though the ornaments are made out of imitation flowers. These floral ornaments are easily available in every cosmetic/jewellery shop. The bride is shining out with her blue flowers ornaments with her blue mirror work lehenga. A simple yet beautiful look for mehendi ceremony.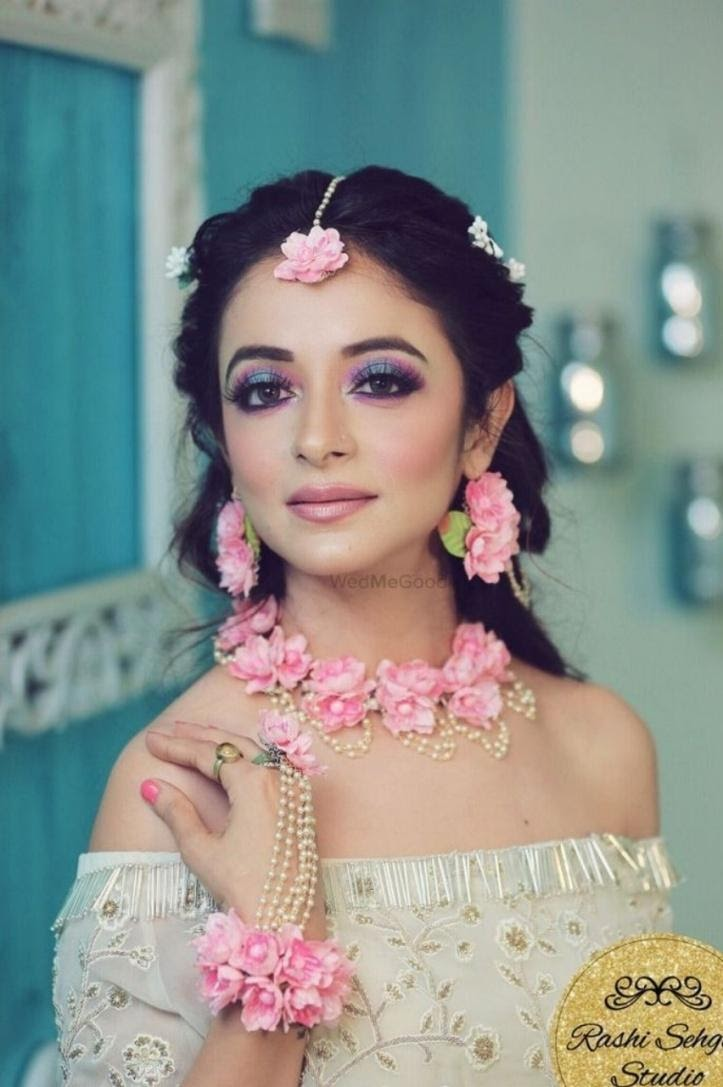 This is another floral ornamentation Mehendi look. The bride's ornaments have been made out of pink-colored plastic flowers and pearl beads. Such floral jewellery is perfect for those who are fond of jewellery but prefer not to look overdressed on their mehendi function.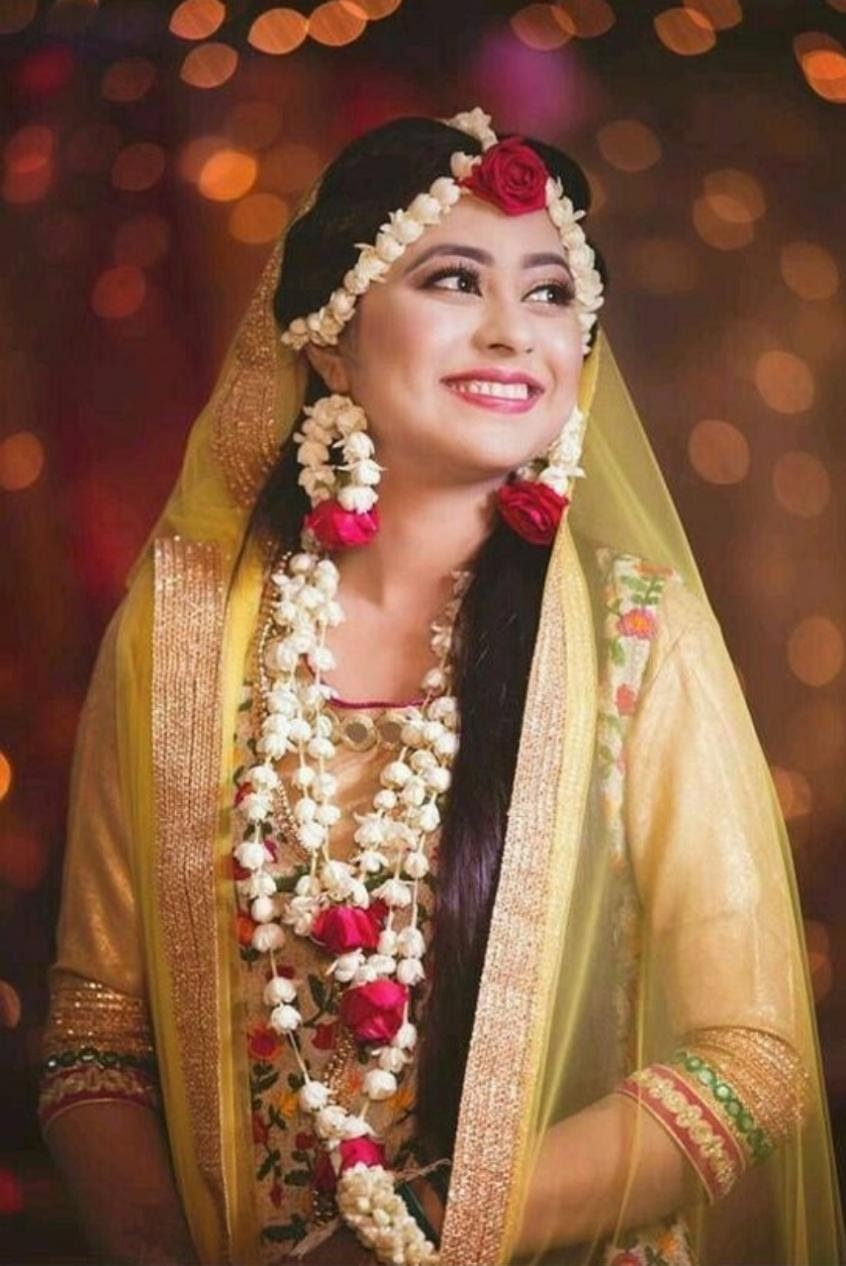 This is the all flower mehendi look as for this look original jasmine and rose flowers have been used. This one is the second most preferred look by the bride after the imitation flowers ornamentation. They are lighter in weight and easy to wear.