The post discusses the important things that every artist needs to follow before releasing their music. This post covers the whole thing in detail about the pre-music release.
1. Create a Time-Line:
First of all the artists need to create a timeline because there is no time spending money on the creation of the track if the artist is opting to drop the track the next day.
So it is suggested a lead time period of at least four weeks. If you have longer than give it a go but never make it too long that you're promoting pre-release for a longer time.
This will only annoy your audience. That's why it suggests a leading time period of four weeks. So you have four weeks before release, the track is dropped and then you have four weeks after to push out those live links.
2. Have a Distributor:
Before doing anything else, you need to have a distributor. A distributor is one who will help you to get your music into all the platforms. Traditionally they will get your music into the store, Spotify, Apple Music, Deezer, and Instagram stories.
So that people can use your music on Instagram stories, Apple Spotify, etc. They will help to get your music in the right places.
It is also suggested using CD baby and DistroKid, because they work best for Spotify as they were part of Spotify's preferred distributors. CD Baby and DistroKid take everything, you pay a small fee and they can distribute it to every platform.
The main reason that they are so good is they get your track on Spotify for artists prior to the release date. This is very important because you need to submit to Spotify via Spotify for artists. These things can get your music placed on one of the biggest Spotify playlists and change everything.
So you need to get a distributor to get your music upload to Spotify at-least four weeks before the release. Therefore picking the right distributor is very important. DistroKid and CD baby has the features and available customer support to get it onto Spotify for artists.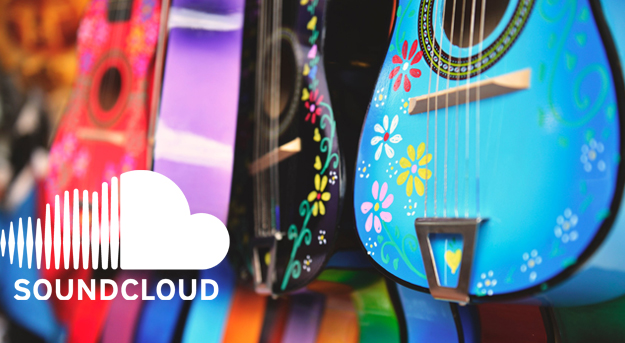 Once it is uploaded, you get a mail from Spotify saying your music is set for release and the will allow you to go into music and if you click upcoming then you will find the submission form. Sometimes this is available on the dashboard of the home page.
Then you can submit your track to the editors. Click as many options that apply to your music because the more curator it goes out to, the more option you select. So it asks a thing like kind, mode, religion and language instrument used of the track.
And then finally you have the opportunity at the end to pitch. The pitch will ask you to describe the track and how to promote the track for the clients. The pitch is written in the same way that you would pitch to the media.
So research for Spotify playlist and see if there is anything that fits you. The location also plays a big role because if you are from Ireland, you can get yourself on the "breath of fresh air" playlist as well.
So there are lots of different playlists that you can be so. It is underutilized as form and as a feature and many people don't know this. It is beta but it is given a level playing field.
So if you are not putting onto Spotify for artists until two days before then you are never going to get into those playlists. Therefore you need to work with distributors that are uploading the track as soon as possible. You can communicate with them easily.
3. Get Pre-save Link and Followers on Spotify:
Getting a pre-save link also plays an important role. The distributor can provide this for the artist in their package. So make sure you ask for the pre-save link with your distributor because it can help you a lot. The entire pre-save link is not native to Spotify.
Many people think that it is a feature of Spotify, it's not. It's a feature of your distributor. So it is a platform that will allow you to take control of the user's account that wants to pre-save.
As soon as the track is out, you have the authorization to add and save the track to the user's playlist which gets you more saves and helps the algorithm. So when you're asking people to pre-save and you are an emerging artist, you're kind of asking for a favor from them.
If you are asking for a favor, then you need to give something in return. After getting pre-saves and you also need to try to get followers on Spotify because this too helps the algorithm. If you get pre-save, followers on Spotify, then you are immediately going to be on their algorithmic playlist like "release Radar".
In order to get pre-save, followers you need to run a competition which will very helpful. Artwork and imagery are also very important. So your artwork and imagery need to represent you as an artist. They need to be something that will persuade some to listen.
A lot of artists use literally like toilet selfies and graduation picture, it really makes no sense. Don't just upload those to Spotify. So you need to have some professional photos.
Once you get your artwork made, you know what sort of theme you're opting for. Spend the day with a photographer and you can change the outfit in the day. The imagery is very important because if you mess up that artwork, then you will not able to get the streams. You will also not get the attention that the track actually deserves because people take a look at that and they will not stream your track.
4. Social Media Presence:
Your social media presence will help people to stream your track. You can build your audience on Social media, even if you have only a few tracks. And you want people to be able to know that you've got a new track.
So make sure your image is right and you can perform all types of things on your Social media. You can create countdown posts and let people know you got a track coming out in seven days, three days, you can do teasers the tracks. You have to do all the things that really engage your audience and create anticipation for that track coming out.
So when you release a track, it should feel like a special release, not just another release. Then your existing audience will stream the track. Social media also helpful in increasing free SoundCloud plays for the track.
5. Run Ads Before Release:
You can also start running ads for the track before you release. Especial with pre-save, if you create a short promo video for the pre-save link and start running it as an ad, then you will get streams not only from the existing audience but also from the potential audience as well.
Don't forget to retarget when you are running those ads. Retarget everyone who watched half of that video. Because you are not going to just come upon someone's timeline where some want to listen to your music.
So you need to nurture and persuade them. You need to persuade them to give up their time to listen to your track.
6. Write a Press Release:
Press Release is basically the pitch to the media which has a massive headline, images, artwork, and a press shot. It has all the information about the release, what you have done before the release, what you are dong after the release.
It is just like your bio about the release. The main thing about the press release is that you don't need to go and tell them everything that they don't want to listen to. So it needs to done prior to release as well.