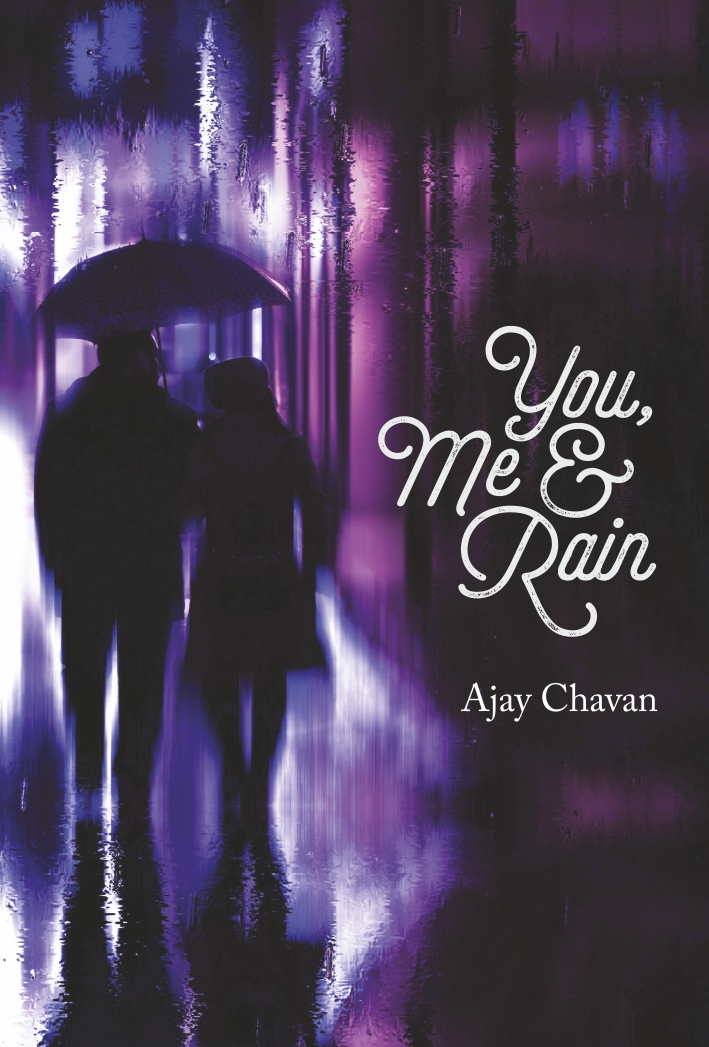 1. What is your book all about?
My book is all about pure unconditional love hidden inside people. The book talks about various shades of love and the value of that love which lasts forever.


2. What was the trigger behind writing the book? How did the idea occur?
I was actually fortunate enough to experience and witness some really beautiful moments,which acted as a trigger in the making of this book. It was all about that thought which always intended to serve this version of love to the readers.
3. How did you do research for this book?
Research was just the exchange of thoughts with the people i met. Listening to their side of the story, studying their character in deep. Understanding their point of view about a particular incident. Putting those characters in different situations and asking them how they would have reacted to those situations was all part of my research.
4. What's more important: characters or plot?
It's a very difficult question to answer but both are equally important. I am someone who gives a lot of importance to the characters. I believe that good characters have the potential to create great stories.
5. Which character did you like most from your book?
It's really difficult to single out one particular character because i genuinely enjoyed writing all the characters. In fact when you will read the book you will understand that all the characters are lovely in their own way.
6.What has influenced you the most as a writer?
I think the feeling to reach the people and showcase your potential along with the satisfaction of their appreciation is one particular factor which has influenced me a lot.
7. Do you have any suggestions to become a better writer? If so, what are they?
Its a never ending journey you only get better and better day by day as u keep writing. My only advice would be that everytime you think of writing something you should make sure that you write something new and different from whatever you have tried earlier.
8. What is the reaction in your family and friends about your book?
My family and my close friends always knew that i was writing a book so there wasn't any "over the moon" or surprising" kind of feeling for them but yes they were happy. There were few of my friends who didn't knew this writing aspect of mine and they were really surprised to see the book going live in the market.
9. Any interesting incident/anecdote during your journey as an author?
This is one of the best questions i have came across in this interview. There were a lot of incidents so its really hard to pick one but i would love to highlight what all these incidents taught me. Studying characters, listening to people and understanding their part of the story made me realise that what we see and assume about people is not even10% of whatever they are from inside. So dont waste your time in making judgements rather invest your time in knowing them deeply.
10. What do you like to say to aspiring writers?
Mention your upcoming writing endeavours? Well nothing much as an advice as i am also a debutant but yes i will just tell them to be brave enough to express your story without having any doubt in their mind. In addition i also wish everyone a warm good luck in their respective writing genres.
11. Any last thoughts for our readers?
Yes ofcourse, i would request all the readers of storymirror that every favorite author of yours once was a beginner and because those writers were blessed with an opportunity from all you wonderful readers they lived up to the challenge to become your favourite. I just expect that one golden opportunity to be in that list of your favorite writers. I assure you that "You Me & Rain" will not disappoint you at all. Thank u so much...


About Ajay:
Ajay Chavan was born and brought up in Mumbai where he currently resides with his family. He works in the financial sector in Mumbai. His zeal for writing and love for literature has always acted as a creative force driving him to finally let the words flow through the ink (or keyboard?) and take shape in the form of his first book, hopefully a start to many more. It is indeed an opportunity for himself and his book to make it to the list of all those hugely talented and veteran authors alive.