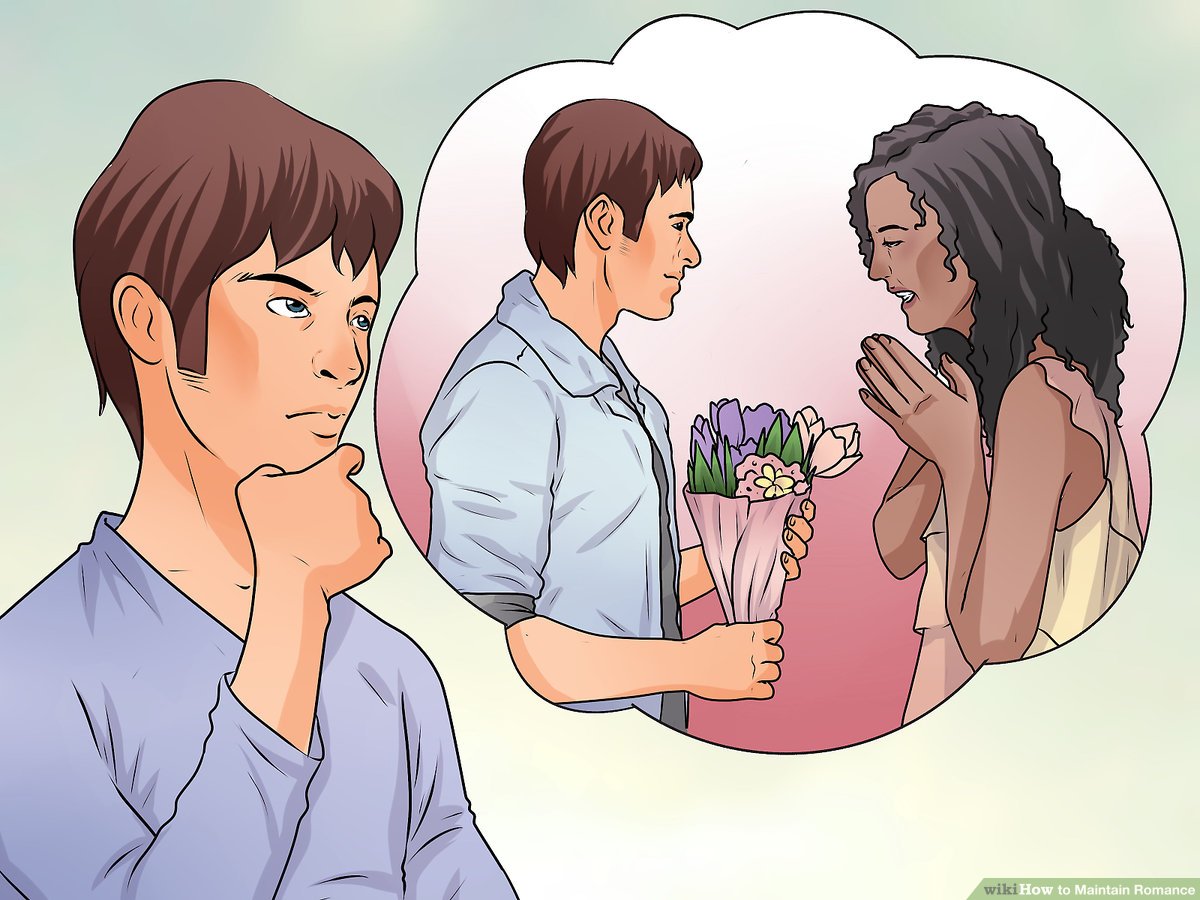 You and your significant other moving in together is one of the most exciting relationship steps. Unfortunately, though, things don't seem as appealing afterward. Wooing isn't as high a priority once you spend all your time around each other.

This reality could be 100% okay with some couples, but others will want to keep the romance going. There are ways to do so, although it will require some effort. The spark isn't dead; it just needs some rekindling.
Keep Flirting
Flirting is another thing that flies out the window as you get used to having your partner around. However, if you remember to build up anticipation during the day, returning home will be much more exciting.

It can be super simple, too. Communicate during the day, remind each other about steamy evening plans, and maintain that emotional intimacy. By doing so, you'll avoid feeling like roommates.

If you want to take an extra step, try surprising your partner now and then. Think about it - new relationship stages are packed with surprises, with so much to discover.

Getting to know each other strengthens the bond and makes the relationship better, but there's a unique charm to uncovering things about your partner.

As the element of surprise fades, though, it becomes more necessary to work against feeling predictable. There are many ways you could surprise your loved one, from small acts of kindness to elaborate date nights.

When it comes to your sex life, flirtation and surprises can do wonders for it. If you notice you two taking your sexual encounters for granted, try adding a few extra steps.

Get yourself a sexy J Valentine Collection outfit, some sex dice, and plan a night around it. In the end, it will feel much more special.

Maintain Your Hobbies

Even once you join lives as a couple, you both need to maintain your interests and individuality.

So, don't spend all your free time at home, but keep the things you like doing. Your partner will miss you a bit, which keeps the spark going. Even more importantly, you'll remain the person they love.

Also, it's essential to give each other space. Wanting to spend all your time side-by-side is romantic in itself, but it's also convenient. Spending some time apart keeps you from falling in a rut.

Of course, you shouldn't go to great lengths only to spend time away from home. All we're saying is that you should try not to do things only because they're routine. Unfamiliarity will keep your life, romantic and otherwise, much more enjoyable.

Take a Romantic Trip Together

If it seems impossible to shake up your day-to-day life, leave it for a bit. It's almost always possible to leave town for the weekend, even if you're super busy.

Short, spontaneous vacations invigorate your relationship. You don't even have to put in a lot of effort - a cute little B&B a few hours away from home is good enough.

Final Thoughts

Finally, the key to keeping excitement in your relationship is to keep pursuing new experiences together and keep demonstrating your love for each other.

By doing so, you keep growing as individuals and a couple. It will take some extra steps, but it's worth the effort.