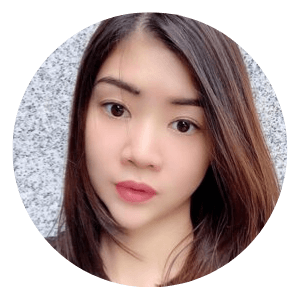 Though you can go through facial treatment at any time of the year, if you have to choose one season, let it be the winter.
Why!
The cold air of winter can leave our faces feeling raw and red, and the temperature changes between indoor and outdoor can have a deteriorating effect on the skin.
Read Also: Top 3 reasons to visit skin specialist to become more efficient in life
Besides, certain common ingredients, like face acids can increase photosensitivity and can also cause pigmented skin due to the sun's heat.
So, if you are looking for facial spa treatments to uplift your skin and your overall look, you must go for winter facials.
Exfoliation can help to brighten the complexion
Our skin cells tend to turn slowly during the season of winter, so the light exfoliation treatment can help to revitalize your winter skin and even treat discoloration and pigmentation.
Winter is also the perfect time to go through gentle peel as it requires you to stay out of the sun as much as possible.
Skin needs hydration
During the winter water evaporates from our skin, leaving it dry and flaky. This can happen to you even if you follow a strict miniaturization routine daily.
A hydrating facial treatment during the winter will not only provide the much-needed hydration to your skin but will reduce redness and dry skin.
Your skin needs vitamins and antioxidants
Apart from gloving you a fantastic glow, several facial treatments use vitamins and antioxidants that help to protect your skin. While antioxidants blend in and prevent the free radical damage that causes due to sun exposure and pollution, vitamins can keep our skin young from within.
Facial massage therapy: 4 Amazing benefits
You can either go to the best spa clinic near you in Singapore to go through facial massage therapy or you can do it at home. We would suggest you visit the spa clinics at least once in a month and the rest can be done at home.
Some of the best facial treatments that you can go through at your nearest aesthetic spa clinic are,
Lymphatic drainage

Reflexology

Shiatsu

Gua sha

Swedish

Remedial

Sinus

Acupressure
Singapore facial massage therapies will include,
Cupping

Knuckle kneading

Folding

Vibrations

Tapping

Jacquet pinching
Facial massage: Benefits
Anti-aging and wrinkles
One of the prime benefits of facial massage is the ability to boost the overall appearance of the skin.
A small study conducted in 2017 has shown that regular facial massage is quite effective and can be seen as an anti-aging treatment. The participants were asked to use an anti-aging device along with the cream on their face and neck for 2 months. It was seen that the participants who have applied the cream and anti-aging devices have seen more improvements than the ones who just used the creams.
Sinus pressure
If it is not infectious or in an acute stage, one can go through facial massage therapy to relieve sinus pressure, discomfort, and congestion.
Read Also: Top 4 advantages of facial treatment in life
Sinus facial massage may also promote the drainage of mucus, alleviate headaches, and boost blood circulation.
Acne
Facial massage can also help you to deal with your acne problems more effectively. Multiple surveys have shown that people who go through regular facial massage have seen a great reduction in their acne problem.
Manage scars
Regular facial massage could be your ticket to have a scar-free facial skin. Facial massage products have several ingredients like hyaluronic acid, which helps to reproduce collagen to fill up the scars with new skin cells.