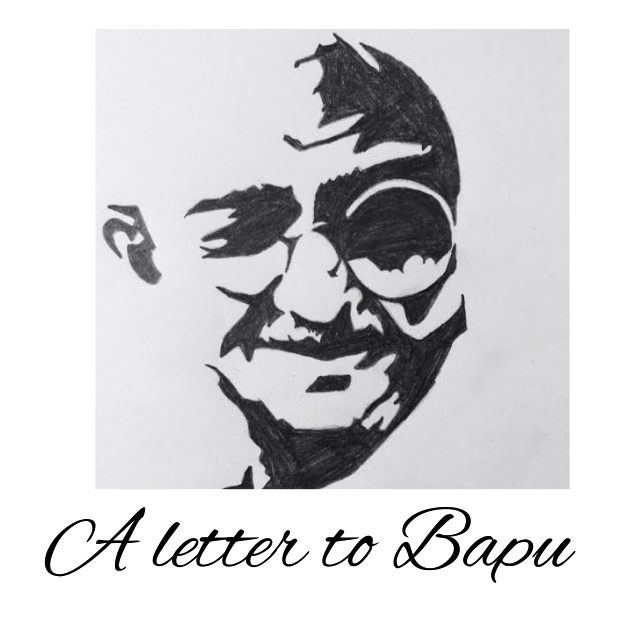 Dear Bapuji, Date:30.01.2020

It's been decades you left everyone in tears and sadly I will never be able to meet you. But for now I am much glad to get a chance to speak my heart out to you through my letter. I know wherever you are you take pride to have happily served your motherland as a great patriot. In fact there might be a least number of people who doesn't know about you and the revolution you brought to our entire country as well as to humankind.

You had been, you are and you will remain an inspiration for eternity. Mahatma your life is a perfect example for how an ideal soul actually is. Your dignified works be it nonviolence, the satyagraha or the revolts against caste inequalities and social evils, each and every of them are a massive part of protests for India's independence. And these are labelled as the prestigious moments of Indian history.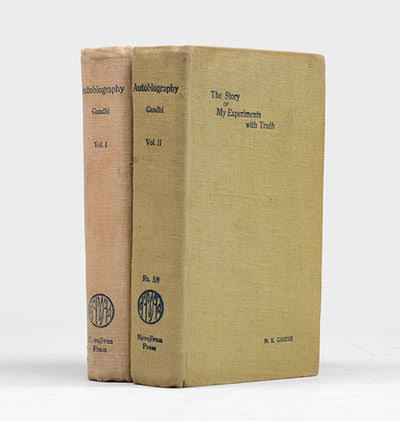 Autobiography of Bapu
(Image source: Google)
Also your autobiography, 'The Story of my experiments with Truth - Mohandas K. Gandhi', is one of the best written books of all times. The philosophical theories of it are being praised by numerous poets, authors and readers worldwide. These are being adopted and acknowledged by many politicians and leaders of the world like Martin Luther King Jr ,Nelson Mandela and many more. Even our present Prime Minister Narendra Damodardas Modi has initiated the 'Swachh Bharat Abhiyan' to drive people's habit change and attitude towards hygiene.
As you quoted "Be the change that you wish to see in the world."

This sentence of yours is a precious gem itself as it clearly depicts an ideology of positive change. Futhermore modern India is massively following your footsteps for development. As you symbolised a value which is now becoming a reason for betterment of our multicultural India. But the world still needs to understand your preachings for a suitable form of humanity.

Bapu, Above all, on 2nd of October each year, your birthday is commemorated as the International day of nonviolence. And today 30th January it's been 72 years you left us but your memories never fade. Most noteworthy, Indians address you as the 'father of the nation'. 'Mahatma Gandhi' this name will certainly remain being immortal in the hearts of people of all generations.

I felt a strong need to tell all of this to you. And now that I have shared it all I feel quite relieved. You were far more than just a distinguised leader of India. Any amount of praise, any words of gratitude are smaller for contributions you did for all of us.

I pay hearty tribute to you. Bapu you will never be forgotten.

With respect,
Ashtha Dekaraja