How to post on social networks for real estate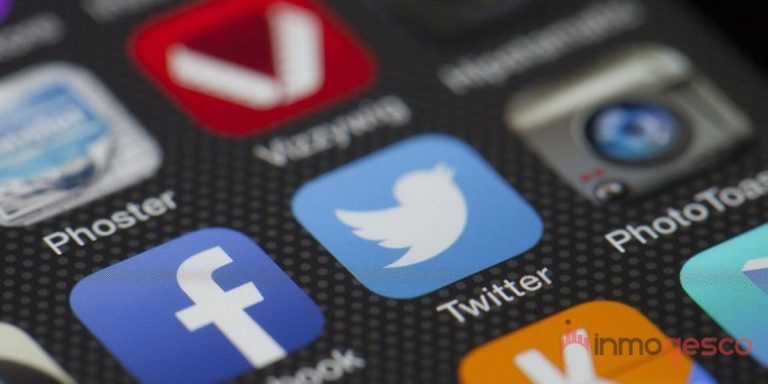 One of the main and final objectives of real estate marketing is to bring traffic to your real estate website , that is, to get clients with potential purchase intention, but it is necessary to differentiate between social networks for real estate that can be used to achieve this within the same marketing on-line.
We have always maintained what every professional knows: trying to apply traditional real estate sales techniques on social networks does not work, it is not a strategy and it will not lead to success. But this does not mean that they are not adequate channels to sell, simply that the techniques to use are totally different, and the first step is to forget the traditional, the way in which we have sold products or services all our lives.
How to spread messages on social networks for real estate
To attract customers with potential from our social networks we must go through three stages:
Create a community around our brand whose interests are related to our objectives
Make this community grow, always maintaining adequate parameters of the type of member that we want to surround our brand
Maintain that community through active participation, generating conversations and a higher level of engagement with the brand.
We have already talked about points one and two in another article on this blog, although we will deal with them again in the near future in more detail and covering other equally important social networks. Today, however, we are going to focus on the third point to give you some minimum guidelines to follow that we will also try to expand little by little.
In a previous article we talked about the Twitter Three-Thirds Rule for real estate as the simplest and most effective technique to keep a community of followers attentive to your real estate content and what you have to tell them. Today we are going to extend them to all social networks and give you some ideas for sale.
Rule of Three Thirds applied to sales on the best social networks for real estate:
Of your daily publications (1 a day on Facebook and LinkedIn), a third should be dedicated to sharing information from different leading sources in the sector.
A second third of all these publications should be dedicated to mentioning clients, sharing their content, answering their comments or participating in conversations that they have started about your brand.
The third third is what you will dedicate to the sale.
Up to this third point what you have achieved is authority and distinction between your community as an important part of the real estate sector. In these publications, which will account for a third of what is published on your social networks, you can guide the purchasing decisions of your fans and followers, once you have achieved their full trust.
SkyMarketing Islamabad is a leading marketing company working on many real estate projects like smart city Lahore, capital smart city Islamabad and development housing societies in Pakistan.
But beware, this does not mean that you directly publish a home from your listing on social networks with a brief description of the property. Play with the images, try to draw the attention of your fans and followers to that product in a creative way.
Let's see an example of a text that could be published on any social network to sell "without selling", (seen on Twitter):
It is one of the tricks that works best; use a property feature to get the attention of a fan or follower, without mentioning anything like "flat for sale" or "rent ..."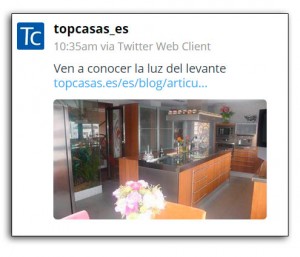 If you want some very ingenious ideas to publish your content on Facebook and attract attention with them, do not hesitate to read our article: How to get more followers on Facebook for a real estate agency