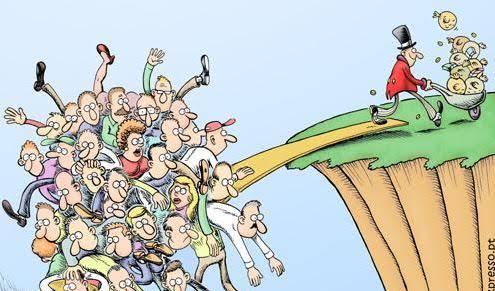 When are we going to think and help uplift the lower income class .
People can pay 15-20-40 thousands for designer wear where cost is hardly 5-10 thounds ..but can't think of paying 10-20 rs more once in a while to vegetable vendor fruitwala,plumber,or any semi skilled or skilled labour....why?
What just government can do?
designer wears is just an example.

There are many such things because of which income inequality, gap in rich and lower income is wide in our society / Country and it i s increasing......
So think about it...