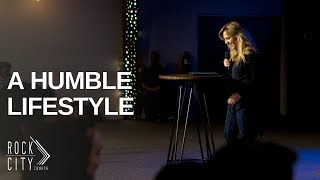 Many of us like to visit the church on weekends and occasions like Christmas. Why does the visiting church seem a boring job to many? Various reasons can stop us from going to church. It can be personal and related to the church also. If it is associated with the church, what are the measures the church can do to attract people?
Make Parking Easy
The church should have space for parking and the parking area should be designed in a well-planned manner. It should display signage that indicates directions to park so that new visitors to the church can feel comfortable to park their vehicles. If the parking allot is not so well-organized, it can be not so encouraging for new visitors to come to the church again. So the foremost step is making the parking area well organized.
Friendly Greeters
The church has a group of active volunteers who also act as a greeter for those who are coming to the church for the first time. It is challenging for them to make feel first-time visitors comfortable. A friendly greeting is key to make feel visitors happy and welcoming. The greeter should be appointed at the exterior door as well as the sanctuary doors. There should be an information booth or welcome desk to enquire about anything related to the church.
Interior Signs
Visitors need to know which direction they have to go as soon as they enter the premises. Even if you have appointed greeters at the door, it is necessary to display interior signs. Chances are that greeters are occupied with other guests. Some people also shy and may not like to ask directions. So, it is necessary to display signs that indicate the welcome desk, childcare, restrooms, and the sanctuary.
Attractive Interior and Exterior Designs
When you compare modern churches with ancient churches, the modern ones will look simple and have not so attractive architects. Old churches at Corpus Christi TX offer a welcoming environment because of their rich architect. These look attractive and welcoming.
Outstanding Childcare
The church is a place where people of any age group come to pray and remember Jesus. Mothers with their toddlers also visit the church, so the authority of the church should appoint a group of volunteers who love children and like to take care during the prayer ceremony. In this way, mothers may feel comfortable to visit the church without any hesitations.