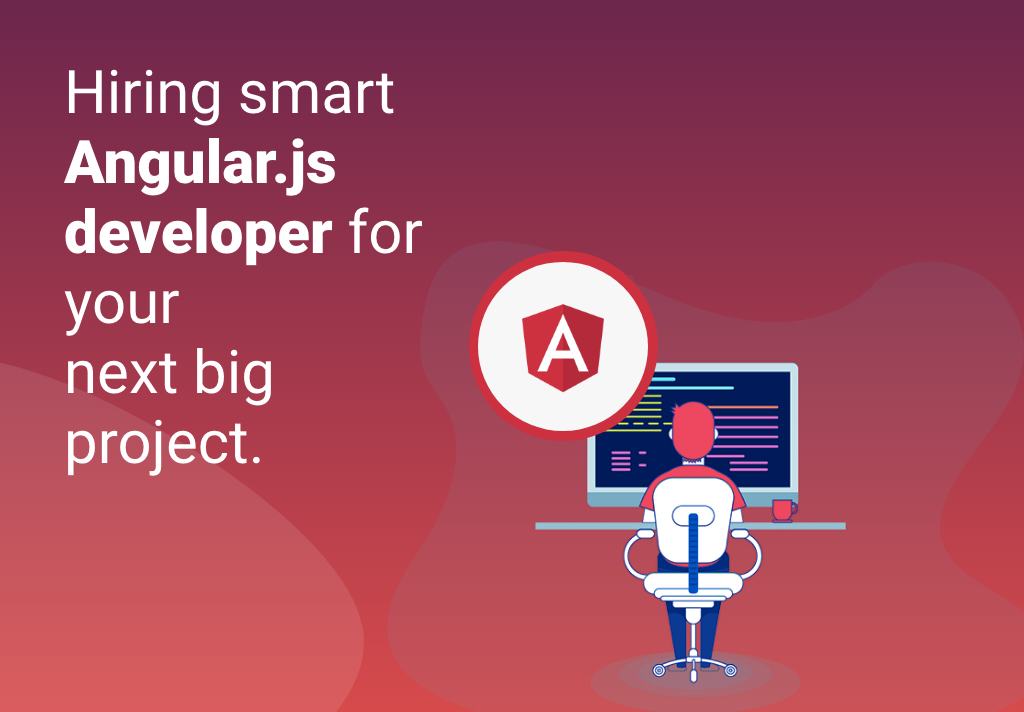 Got your next big project? You must be planning to hire a mobile app or web developer for your project. But, before you finalize your decision, you are required to consider a few things to get the best talent and handover your project into safe hands. This post highlights some of the crucial tips that you must follow to get the right developer on your side. But, before we proceed to that, let us first understand why choosing Anguar.js is the right choice and how does hiring Angular developers benefit you.

What makes Angular.js so popular?

Today's competitive market is witnessing the rising demand of Angular.js as one of the best frontend development platform for javascript, helping several companies to create agile applications. The recent time is also seeing the demand of single page application, which makes Angular.js a preferred platform. When it comes to developing robust mobile and web applications, Angular.js is considered to be a handly platform used by various giants of the market to get excellent features, great functionalities and fast development time.

Thus, if you are looking forward to developing a highly scalable & agile app solution for your business, this Google-supported platform is just perfect for you! Choosing this open-source framework will ultimately help you get your desired application, ensuring the growth of your business.

Benefits of hiring the right Angular developers for your project

Now that you are fully convinced about using the Angular.js framework for your front end development, the next step is to get the right developers for your project. As the development process is what determines the fate of your application, you must be very careful while choosing the developers.


Having the right developer will ensure timely delivery of your application

An experienced developer can make optimum use of Angular.js functionalities and features

The right developer can use his expertise & technical knowledge to create a robust and error-free application

An expert developer holds experience in handling both simple and complex projects.




Things to consider before you hire Angular.js developer

Develop a clear project requirement, with a specified budget. As you will be required to lay a clear project description, it is important that you take a deep analysis of your project, keeping in mind what you exactly want. As you will need to finalize your developer, you will also have to provide him a project description and tell even the minutest details of your project. You will also have to discuss the cost and make sure that the entire process falls into your budget. In the end, laying a clear deadline by dividing the project into small levels, will help you develop your application within the thought timeframe.

Here are the top effective tips to help you hunt out the best Angular.js develop for your project:

1- Look for Experience: Though it is common, but you cannot afford to neglect the experience of your developer. In a programming language, experience really matters! Having an experienced developer will ensure that he has relevant experience in working on similar projects.

2- Hold an interview session: Before you finalize your developer, examine the previous work of your developer, Ask all relevant questions unless you are confident enough that the developer will fill your requirements.

3- Look for persistent skills on Angular framework: Undeniably, your developer must possess skills to be a master of Angular framework. He must also have experience with RESTful API interaction and knowledge of Webpack and Node to do full justice to your project.

4- Check for previous projects undertaken: Ask your developer to show the previous projects or work he/she has worked on. You can discuss the past projects and can take practical details, and also ask them what complexities did they face.

5- Set up a timeframe: Before the developer starts working on your project, you must beforehand discuss the timeline of your project. As the developer will charge you on the basis of per hour development, make sure to lay a clear timeline while discussing it with your developer.

6- Discuss your specific requirements: It is crucial to discuss all the specific requirements of your project beforehand. You must see how your developer responds to them and how much he understands to keep your personalized requirements in mind. If your developer shows interests, asks questions, and discusses the technical aspects of your requirement, he can certainly understand your project & deliver desired results.

Where should you Hire Angular Developers?

The last question arises where should you hire Angular.js developers? Well, it is always recommended to hire developers from dedicated app development agencies. Though freelancers can charge you less than an agency but hiring developers from reputed firm will make sure that the services provided are authentic and reliable. Contacting a dedicated app development company gives you a chance to access a pool of highly experienced and skilled Angular developers to work on your project & get you the desired application better than you had expected!