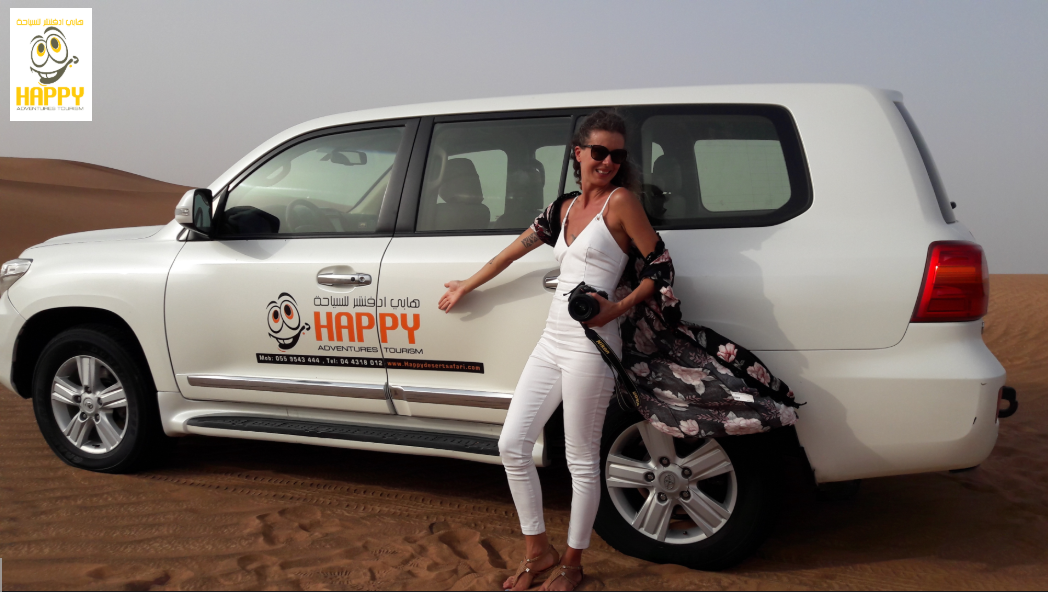 Spend an amazing time in the desert enjoying the Abu Dhabi desert safari! It is a must-experience activity when going to this part of the globe. Where you will get to enjoy your time with your loved ones, family, or corporates with this customized tour for incredible memories to relish with them. This tour includes a lavish BBQ dinner, live entertainment shows and it is composed of a six-hour adventure in the Arabian desert. From extreme winds, boiling heat, and blazing sunlight. The amazing part of this tour to enjoy an amazing sunset photo session. When you are ready to go on this tour, Don't forget to bring a good camera or any smartphone with you. In this blog, we will explore the insights of the evening desert safari in Dubai. Let's get started!!
How Does this Desert Safari Tour Start?
There are the topmost tour operators in Dubai such as Happy Adventures Tourism. They provide a lavish pick and drop service facility as the package inclusion. It is up to you which package of evening safari is suitable for you. But mostly in this evening package, you will be provided pick and drop by bus at around 2:30 pm from specific location points in (Dubai/Abu Dhabi/Sharjah/Al Ain).
Desert Activities At Campsite:
When you arrived at the desert location. you will get to experience Dune bashing for 10-15 minutes. Where you can also enjoy camel riding and the sand One more famous thing about this tour, which is falcon photography. Where you hold a falcon, strike a pose, and click tons of pictures. These activities are held near the camp.
Inside Camp Facilities:
When you will be settled inside the camp, you will be served unlimited snacks, coffee, and tea. Cold drinks lovers can enjoy free access to unlimited soft drinks and water. Henna designing for the ladies and Arabic Dress photography is available at the camp. Moreover, there are many shops such as popcorn, grilled corn, alcoholic beverages, etc. If you want to buy something for bringing home, you can.
Live Entertainment Performances:
Now it's time to enjoy the live performances. Belly dancers perform their shows around the campfire. Another best performance is the Tanoura dance. Where the performers entertain the audience by spinning continuously. The fire show will make your evening splendid.
BBQ Buffet Dinner:
Finally, the wait is over. An arrangement of the delicious buffet is set up in the camp. This buffet has a variety of vegetarian dishes, a BBQ station, a giant salad bar, and the Desert section. But the buffet is served right after the starter or appetizer. In the middle of live entertainment shows. After dinner, your journey ends here and you will be dropped back home.