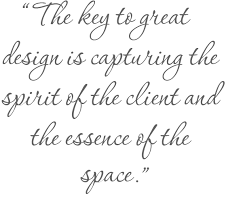 It is a career for artistic people.It involves designing homes,monuments and buildings.The design has to suit the environment of a client.The person wanting to pursue this career must have creativity,communication and management skills.The people should be able to design in a budget and must have a thorough knowledge of the types of materials which can be used.It helps to change the look of the area to give an aesthetic appeal.There are several areas of specialization in interior designing.They can be ------residential(homes,flats,boats),Workplace(factory,offices),temporary exhibition designing(museums,galleries),commercial(retail shops,shopping malls,conference centers),leisure(cinema,theatres,gyms),hospitality(hotels,restaurants,pubs,Cafes)education(schools,Universities)healthcare(hospitals,nursing homes and private clinics)
STYLE OF WORK:
The designer meets the client and finds out the needs of the client
Budget and time for completion of the client
Site visit by the designer
Research by the designer to bring about changes as per the client's needs
Research involves building and planning regulations
Blueprint of space utilization is created
Cost and timescale is monitored
Contractors and suppliers are selected based on budget
Work on project begins and on site supervision is done
On completion client is shown the work and if the client is not happy the designer rectifies at this stage before giving the possession to the client.
Salary of an assistant interior designer ranges from 30,000-40,000 /month and at senior level 800,000 -300,000 per annum.
Life is hard as they have to divide their time between office and on-site location to establish themselves.But work is creative and competition is very high.Engineers and architects benefit as they can design better.