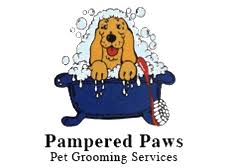 A very interesting and rewarding career for animal lovers.People who specialize in animal grooming are called pet groomers.Day by day the competition in this field is increasing.The work is challenging as the groomers have to beautify,improve the looks and hygiene of animals.They play a key role in maintaining the health of an animal.As a pet groomer a person can work in kennels,veterinary clinics,animal shelters or pet supply stores.They can open their own pet salons and start boarding services for pets when the pet owners go for a holiday.They can become an employee of a grooming salon,groom pets for events,can start a mobile pet spa business,can also begin to give lectures on pet grooming.
Positives of this career:
Flexibility
vast scope
No formal training required
Easy start-up
Good growth prospects
Fulfillment of social objectives
Some negatives are there with this career,they are:
Long working hours,laborious work,one can get injured and a thorough knowledge is required about each type of animal.
Skills:
Love for animals
Good organisational skills
Hard work and strength
Patience
Stamina to stand for long hours
Course and Eligibility:
No specific education is required but online grooming course can be taken up to get an idea of the type of work to be done.
Salary:
It depends on the size and breed of the animal,the number of animals seen per hour etc.The salary starts from 10,ooo to 25,000.
Pet Grooming Organisations:
National Pet Groomers US
International Professional Groomers