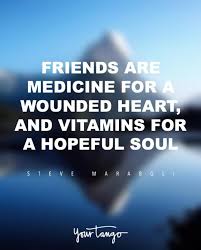 This is a branch of medicine which deals with healing of diseases with astrological measure.A fusion of Ayurveda and Astrology.Ayurveda believes planets,stars and celestial bodies can affect human body and influence health and disease.Good effects of stars and planets bring health and prosperity whereas bad effects can lead to ill health and misery.So to save ourselves from the bad effects practitioners use Astromedicine. It can forecast prognosis,help in diagnosis and provide an insight in preventing disease.It uses religious rituals,mantras and gems to provide a cure.
Astrology can predict a disease before its actual appearance.Babylonians and ancient Egyptians were famous for their astrological knowledge.They used it to predict and diagnose disease.Gradually it spread all over the world.Indian and Chinese medicine included it in their medical traditions.
Medical Astrology Of The Sun:
Part of the body--stomach,bone,right eye,heart,skin,belly,head constitution of the body
Diseases-trouble in right eye,high fever,heart disease,stomach,skin,fracture and diseases of the head.
Medical Astrology Of The Moon:
Part of body---heart,lungs,mind,blood,left eye,breast,water in body,intestines,lymph,kidneys and alimentary canal
Diseases-heart,lungs,left eye,uterus,asthma,anaemia,diarrhoea,kidney trouble,diabetes,blood poisoning,dropsy,kidney disease,appendicitis,cough,cold,vomiting
Medical Astrology Of Mars:
Part of body-blood,marrow,neck,veins,genitals,female organs,rectum etc
Disease-leprosy,sore eye,bone fracture,cancer,piles,ulcer,dysentery,chicken pox,mumps,hernia
Medical Astrology Of Mercury:
Part of body-chest,nerves,skin,navel,nose,spinal system
Diseases-disease of chest and nerves,chicken pox,epilepsy,fractures,vertigo,skin and mouth diseases
Medical Astrology Of Jupiter:
Part of body-thighs,fat,brain,liver,ear,memory,tongue
Diseases-liver,kidney and lung disease,dropsy,jaundice,tumors,dyspepsia
Medical Astrology Of Venus:
Part of body-face,eye sight,genital organs,urine,throat,chin
Diseases-venereal diseases,diabetes,throat trouble,water in body
Medical Astrology Of Saturn:
Part of the body-legs,joints,bones,muscles,limb,teeth
Diseases-stomach pain,bone fracture,mental worry,wounds,paralysis,hysteria
Medical Astrology Of Rahu:
Part of body-feet,breathing,neck
Diseases-lung problems,disease of feet,varicose veins,cataract
Medical Astrology Of Ketu:
Part of body-belly,feet
Diseases-lung disease,fever,boils,worms,phobias,brain diseases