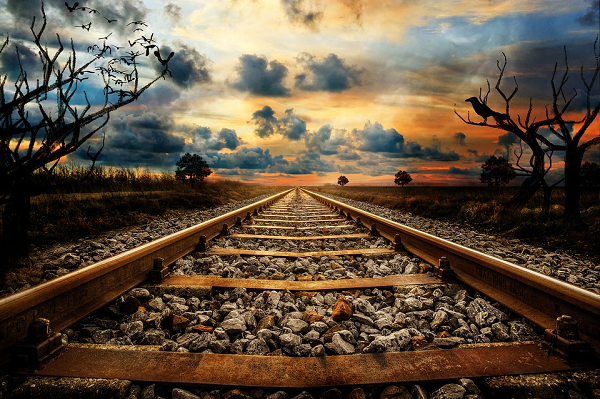 "Hello dad, my internship location is a different city, 2000 kilometres away! My friends are planning to book train tickets and it will take nearly 36 hours to reach." I was blabbering on the phone standing in the corridor outside my classroom. I was expecting my dad to say, "Never mind. Both of us will book our flight tickets, I will take you there, meet your office people, book you a hostel for two months, talk to the hostel warden, check food facilities and everything else and ensure that you are in the best of your comfort zone." Instead, he said, "Yes, go ahead. You also book your ticket along with your friends." I was frozen for a minute. "But dad, it is a 36 hour long journey!" I said. "Yes, that's okay. If your friends don't want to go by air, you go with them by train. It will be fun." He tried to comfort me. I stood there for another few minutes wondering how I would manage all of it on my own. I had never stepped out of home without my parents' guidance and that was my cocoon I refused to step out of.
Now, I was being given only 18 days to prepare myself for this 2 month long journey far away from home. My batch mate booked train tickets for 5 of us who were going and I was glad that at least I escaped one task. I was extremely nervous. 18 days passed with the blink of an eye. The away-from-home mission started with the train journey, the second of my life so far. But like my friends and my parents had said, the journey was fun. 5 of us immediately bonded and endured our 36 hours playing dumb charades and other games. We reached early morning and stepping foot on a different land comprising of different people, speaking a different language and most importantly, me being away from my parents was like being on an expedition for me.
But now, when I recollect those days, I feel those were among the best days of my life and I cherish each memory I have of that place. Roaming on the streets with luggage and hunting for a hostel, negotiating with the hostel warden for the fee and settling my things in the wardrobe were the first few things I did on my own. At home, I was a spoilt child and had never entered the kitchen except for taking food or keeping my utensils in the sink. In the hostel, besides taking food from the kitchen, I washed my utensils, packed mine and my friend's lunch and even warmed milk on the stove in the middle of a night for a friend who had hurt her foot and couldn't walk. I even learnt to wash clothes, iron them, withdraw money from a bank, go grocery shopping, interact with people not knowing my language and so many other things I couldn't have done staying in my own city at my own home.
At the internship, my boss assured me that it was a safe city and I could travel around for events and work. I managed to do 18 events in the two months, a number the company was yearning to reach in the two years they had been operating for. Everybody appreciated my work at office.
I learnt to not only take care of my own self but of my friends too. They had started teasing me by calling me mommy, the one who was always worried if everybody was eating well, was in their respective rooms before the deadline at night, was reaching office on time, etc. I also became the accounts in charge for the 5 of us, who owed whom how much and why, I kept a record of all of it.
Being a strong and chirpy girl most of the time, at some other times I broke down too, on the day of my childhood friend's wedding when I could not be her bridesmaid, when my grandmother suffered a minor heart attack and I couldn't be there beside her bed and sometimes, just like that, not knowing why.
But overall, I am glad that I went there stepping out of my cocoon. I learnt a lot of household chores, a lot from my internship, made a lot of new friends and most importantly, learnt a lot about my own self!