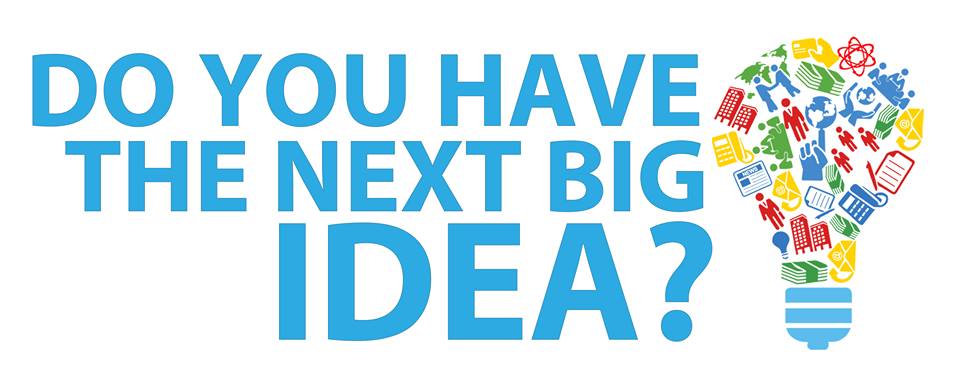 Moving Towards Startups
The evolution of growing interest of younger generation towards start ups is a trend that we notice. Having a creative head and working in a hierarchy of bosses and set of rules. Is another difficulty that our youngsters often face today. Why would we work under someone else? Why we need to take orders from every second person? These are some of those basic questions that often lead one to step out of their cabins or desks and take a new and unexpected career jump towards start-ups.
Our youth is having that mindset that they can be the job creators and they are really talented, without any doubt. But, what is that factor that's leading them to move out from their well-settled jobs to the new world of start-ups.
One of the main reasons for it is the toxic and bossy working environment. No one wants to be treated like that where their ideas are not appreciated and good ones are often ignored. To this, some ideas are actually good, which have some really good business opportunities and with some efforts, this idea can be turned into a business. Also, the major background being the spiking monotony in corporate jobs.
Start ups provide them the opportunity to work with the real innovators who offer an ear to listen. The reason to this is they are in their growing stage and in need of some brilliant minds. These minds see their talent being used efficiently and the start-ups attracts them.
India has that youth who is willing to work. Youth that is willing to take responsibility. That is that part of the country that has to take the back seats in the corporates because the bosses are too busy bragging about their own talent, whereas in start- ups, you are working with a small team probably single digit. That is where you feel that you are actually part of something. That is some place where you feel like working and sharing the concepts.
Appreciation is the key to make anyone work for you in their best potential. Corporates often lack that. In the most common cases chances are that all of your hard work is going to be ignored by the boss or someone else is going to snag the credit. But at a start-up, it's nearly impossible, not to notice a job well done or to give credit where credit is due. If you succeed, the small team will recognize it instantly, and the praise and glory is yours to bask in.
Sitting in front of computers for long hours and then just waiting for your routine job to get over is boring and youth is no more interested in it. Corporates lack every employee engagement which leads them to the same routine. Quite unbearable at times!
If you are working in any start-up it is quite obvious that you are working with a team determined to make that business grow at its best potential. This is the drive that brings motivation to work every morning and some times even extra hours. It's like slowly developing interest in typical math problems. Every creative head in your team is coming out with some unique solutions to age problems, which fills air with energy.
Big companies have many bills to pay. Not to their basic fault they end up being frugal. And you can not help that. Seeing the limited growth and this frugality, plus knowing the turnover and still seeing no growth, working gets tough. These monetary issues slowly get into your mind, to make you bleed to work when your heart is not there.
Interests turns into search of joy and self- satisfaction which leads you to find joy in creating and doing. One will turn their back to corporates as soon as they see those people who are making things to turn lives easier and happier. Money is less of the motivation these days!
Seeing the credit of your hard work being taken away by someone else every other day kills your motivation. Maybe more important than any other benefit of working at a start-up is the realisation that hard work, creative thinking, and tenacity are worth a whole lot. Once you've created something of your own, something tangible and whole, something you can touch, feel, or use, you really begin to appreciate personal ownership.
Most start- ups don't even pay you that much, or at all. According to the degree you are having in hand or the type of skills you possess. But still people are turning towards the start- ups! That's because they have a lot to offer as compared to money. Opportunities and experience.
Working for any start-up simply means you have that big chance in your hand to create yourself. That chance to be whatever you want to be. The place you are working in is all about being you and making that business yours.
Corporates offering you jobs are already successful. And that is where you lose all the learning part. Everything is set, all you need to do is set yourself in. There is hardly any learning scope beyond work, no focus on co-curricular activities. No engagementof employees that corporates focus on.
Every day demands passion. And that only comes if you know that you got to do something big every day. While working in any start-up the entrepreneurial nature of a start-up undoubtedly creates a passionate working environment. Which means you will be working with the colleagues who have same passion and excitement as you. That's what the younger generation expects.
The challenge and opportunities at a start-up continuously change. Which means that you have to adopt new skills every now and then, take new project. You will never be bound to same dull boring routine. This working culture is way different from established big companies.
Personal growth turns out to be one of the most common factors for the big shift. Wearing different hats and learning new skills, this plays a big role in adding up things to you resume. Increase in engagement activities like training programs, building their passions or skills sets beyond regular course of work.
Trying to be someone you are actually not, is very tiring at times. In any start-up you will be working with a small group of people like a small knit family. This is the place you grow personal and close bonds and this gives you a chance to actually be yourself.
The most major factor is that while working in any start-up you have the chance to be close to the real innovator or the foundation members. This always comes up in the form of a big opportunity to learn, earn and grow. Everyone wants to be a part of something big if not big then at least something. And these start- ups provide the chance to be something, to be a part of something new and big.
Youth is turning their backs towards the corporate world because of the lack of many things which any newcomer is in need of. While start ups are exactly offering what they seek for. They are talented enough to earn but they need that exposure where they can earn and learn. Self- satisfaction and growth are becoming some of the most important factors and one can not ignore the fact that money alone cannot force you to work. Sitting back on chair and having no say in the organisation you are working for, kills your motivation soon. No one will like to carry that frustration so long just because you can earn some bucks more.
Opportunities knock all your doors it's up to you which one you are willing to open.
Youngsters now, have a really broad mind set. They believe that there is power in every story and therefore, we should lend ears to that.
7.6 billion people, 7.6 billion stories!
Storymirror has launched one such initiative along with Yes Bank wherein we are organising first ever inter-corporate competition - YesiWrite! The competition is a creative call to all and encourages people to break the regular monotony of 9 to 5 job and spare some time towards creativity. The competition has been kept open in 6 different languages - English, Hindi, Marathi, Gujarati, Odia and Bengali to not distinguish and provide an equal opportunity to people across all regions. We are trying to work to inculcate positive work culture, among the employees. Such strategies will not only help the company to grow but also allow its employees to prosper at personal level. The Competition like, "YES, I WRITE", will surely help us in meeting this goal.
The content will go through renowned jury members like Radhakrishnan Pillai, Anand Neelakantan, https://contest.storymirror.com/yesiwrite/jury-panels
If you are looking for happier employees and sustaining organisation then don't forget to click here https://contest.storymirror.com/yesiwrite
We urge other organisations to take a route like Yes Bank, coming up with ideas and promote such cultures in organisation. It would certainly be a great move for innovation among the employees.