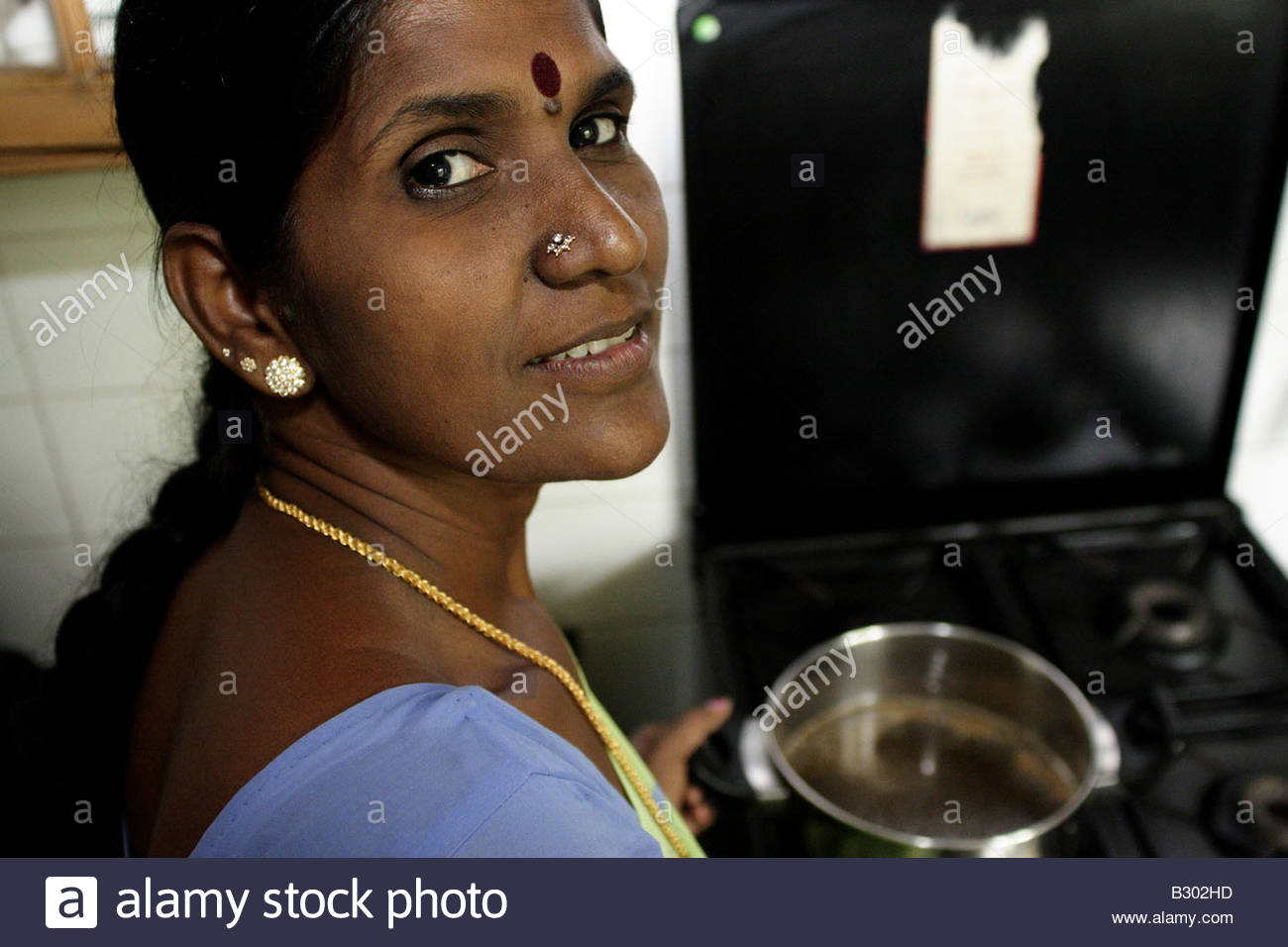 A smile on her face, a spring in her step could belie the age of this sixty year old. It can put to shame many a youngster as this sprightly lady does work with precision and diligence. Always smiling and ready to help her employers with extra chores is the trait of this old lady. The happiness and spirit she exudes when she comes for work is something noteworthy. It looks she has had it easy all her life but looks belie. Her kohl lined eyes depict the pain even though she smiles all the while.
Born in a poor family of six siblings ,her father worked as a driver in the gun factory at Khamaria in M.P. Though he fathered six kids yet he was a worthless father who was a boozer, an opium addict and a gambler. They lived penniless and due to extreme poverty her mother left her husband and moved to her parental home in Jabalpur. To feed her brood of six, she procured a job of a maid at an elite club for mere 30 rupees .But the amount was too less to feed the whole family or educate the children. Radha being the eldest had to share the burden of earning with her mother to sustain the family. When children of her age played and went to school, she worked as domestic help. She yearned to go to school but that was a far off dream. They hardly got one square meal a day which too was procured from the Langar from the nearby Gurudwara. She saw poverty and hunger and at a vulnerable age of 14 she was married off to a peon working in a local college.
A teen, naive bride who did not understand the responsibilities of marriage, tried to spend time playing in the streets but her in-laws gave her hell. The husband turned out to be an alcoholic like her father and spent all his income in booze. She suffered domestic violence but was scared to leave him. Soon she came to know his infidelity in marriage. She was his second wife and he had abandoned his first wife. She was broken hearted but saw a ray of light when she conceived. Buthe physically abused her day and night due to which she suffered a miscarriage.
Her mother came to know of her condition and decided to take her away from the husband's clutches. After living away for a year, the husband wanted her back. She was terrified to accompany him as she was aware of the physical and mental torture which would be meted out to her by her in-laws and husband. She coaxed him to shift with her in an independent house to be away from the instigating in-laws. He agreed and during this period she gave birth to three kids, but soon he was back to his old ways of boozing and wife beating. The torment was too much for her to bear, so she moved away to her mother's place along with her three kids.
She kept her self esteem and started working as a domestic help to nurture her three small kids.During this period she came across a family who gave her immense support. She worked for them and they gave her boarding, lodging and educated her three children. Seeing her prospering again her husband tried to create a ruckus but her employers intervened and she was saved from mental agony. He had been diagnosed with liver cirrhosis and he wanted her to bring the kids and stay with him. This lady's magnanimous nature made her go ahead and look after him till his death. She had been left penniless as he had been terminated from his job.
She was in debt and this brave lady ran from pillar to post to get her widow pension. She has managed to educate her children well, the elder son has done a course in hotel management and works in the Gulf, while the daughter is happily married and her youngest son too works as a peon in a reputed school. She still works in spite of facing so many odds in her life. Today she is a happy grand mother and her only wish in life is to construct her own comfortable nest, for which she is saving.
She carries herself with grace and doesn't want to hang her boots till she dies.
As George Sand has said' Try to keep your soul young and quivering right up to old age.'
This iron willed lady has all attributes which can put youngsters to shame, as Confucius has said' Our greatest glory is not in never falling, but in getting up every time we do falling, but in getting up'