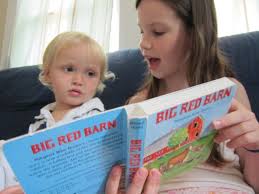 Children love listening to stories as they create magic and children are transported into the fantasy world .Stories help to teach children about life, themselves and different cultures.
BENEFITS OF STORYTELLING:Intercultural understanding,Classroom storytelling,About different cultures around the world,Performance techniques,
INTERCULTURAL UNDERSTANDING:
Helps children to explore their own cultural roots.Children experience diverse cultures.Children will be able to empathize with people, places and situations.They will get an insight regarding different traditions and values.They will get an insight about universal life experiences.They will be able to develop innovative ideas.Helps children to explore their own cultural roots.
CLASSROOM STORYTELLING:
It will help in the well being and relaxation of children.Children will become more communicative.They will be active participants.Their verbal proficiency will increase.Their imagination and creativity will be enhanced.This will increase cooperation among students.Their listening power would be enhanced
CULTURES OF THE WORLD:
Stories reveal universal truth of the world
Through stories children can come to know how different people share the same life experiences
How human nature can transcend culture
PERFORMANCE TECHNIQUES:
It helps in remembering and retelling the plot.The story skeletons can be used to remember key events.Kids can associate the plot as a film or a series of connected images.It helps in remembering and retelling the plot.It can help the children to tell the story in their own words.They can adapt and improvise on the story.It can help in memorizing things.It will help their body to speak through gesticulation.It will help them focus and concentrate.They will enunciate clearly.They will use their body and face to respond.Storytelling has been the oldest form of teaching.
Telling stories to children compared to adults is important as the stories help to build their confidence levels, help in getting the grasp of a language and teaching complex ideas.They relax them and help to cope up with their feelings compared to adults.It gives wings to their imagination and they relate well to the characters of the story.Adults don't bother to become one with the story.
How does telling our stories benefit future generations? Stories connect the past and present to the future. Our stories and our learning from them honors and respects our ancestors and us. They can awaken future generations to their potential. They model a way to use their stories to release themselves as they connect to their history and to our values.

.
SIGNIFICANCE OF TEACHING POETRY:
Helps children to read, write and understand any kind of text. It is a
healthy outlet to vent out emotions. Reading poetry aloud in class can foster trust and empathy among classmates. The poetic rhythms can excite children and they can do creative learning with singing and dancing of rhythms. It helps to build critical thinking, imagination and vocabulary skills. They will become better readers by the time they grow up. They will have better physical development. Their cognitive learning skills will develop better.
A literal definition of poetry is "the art of rhythmical composition, written or spoken, for exciting pleasure by beautiful, imaginative, or elevated thoughts."
It helps children in social and emotional development. It helps them to develop emotions and learn about beauty of the world. Poetry helps a child to develop physical awareness i.e breathe coordination, movement of mouth and physical gestures.
It is seen that both stories and poems provide natural, enjoyable context for exposure to language. The children get familiarized to sounds and rhythm of English. They develop learning strategies and learning skills. Their emotional intelligence and concentration skills develop. With all these skills they develop positivity. They become positively motivated, confident and develop a high self-esteem.