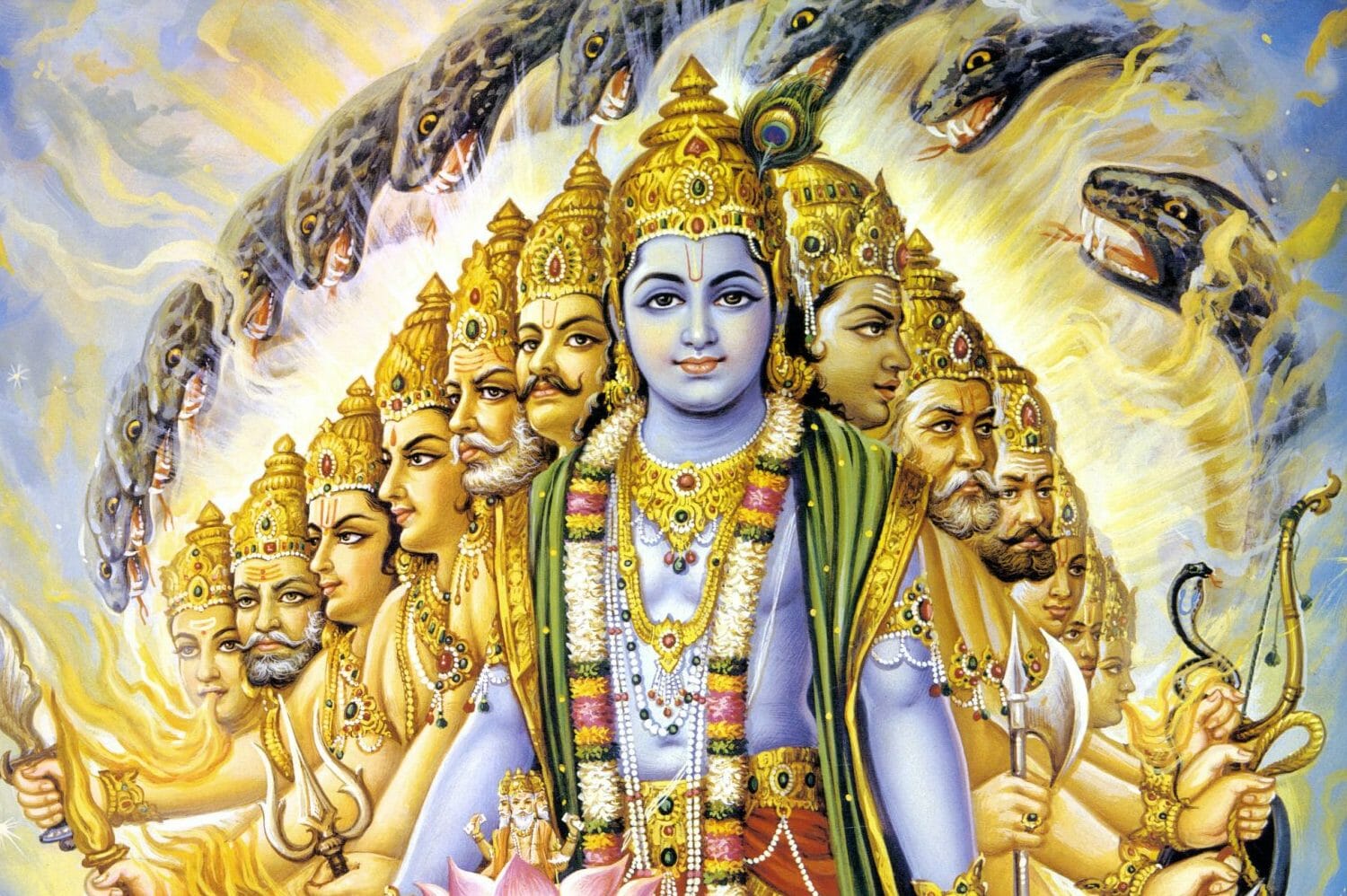 Imitation - In Gita Verse 2.54 Arjuna said: O Kṛṣṇa, what are the symptoms of one whose consciousness is thus merged in transcendence? How does he speak, and what is his language? How does he sit, and how does he walk?
Arjuna's query is from the mind. He asked regarding the person whose consciousness is thus merged in transcendence. How he will speak, his language, walk and sit. All this is imitations. Nothing to do with your own transformation. He thinks that by asking this question and then knowledge of all the etiquette if I will follow then I will be back in my consciousness. This is an illusion. Nothing can happen on the contrary we fall more.
Arjuna wanted to imitate:
Imitation is very easy, and the whole culture and society depends on imitation. Everybody is telling you how to behave, and whatsoever they are teaching you is nothing but imitation. Religious people - the so-called religious people, the priests, the theologians - they are also teaching you, "Be like Jesus, be like Buddha, be like Krishna." Nobody ever tells you, "Just be yourself" - nobody. Everybody is against you, it seems. Nobody allows you to be yourself, nobody gives you any freedom. You can be in this world, but you must imitate somebody.
People are imitative and imitation is bound to be unintelligent. They want to do exactly the things which others are doing. That destroys their freshness. Do things in your own style; live your life according to your own light. And even if the same situation arises, be alert to find a new response. It is only a question of a little alertness, and once you have started enjoying... and it is really a great joy to respond to old situations always in a new way, because that newness keeps you young, keeps you conscious, keeps you non-mechanical, keeps you alive.
Imitation is a substitute for understanding, and a very poor substitute. If understanding is there, there is no question of imitating or of following: you will follow understanding. Keep this very clear: if you follow your understanding, you will be following me. By and by you will see that your path and my path are running parallel. By and by you will see that you are following me if you follow your understanding. If you follow me and forget your understanding sooner or later you will see that I am gone and you are left in darkness. The real way to follow me is not to follow me but to follow your understanding - then even when I am gone you will be following me. It looks paradoxical but Zen is paradoxical.
The characteristic of the first sort of religion is imitation. It insists on imitation: imitate Buddha, imitate Christ, imitate Mahavir, but imitate. Imitate somebody. Don't be yourself, be somebody else. And if you are very stubborn you can force yourself to be somebody else. You will never be somebody else. Deep down you cannot be. You will remain yourself, but you can force so much that you almost start looking like somebody else.
With imitation let's understand a few things about illusion. Illusion means to see as it is not. Truth means to see as it is. Whatsoever we see is illusion, because we involve ourselves in our seeing; our experience does not remain objective, it becomes subjective. Whatsoever is out there, it does not reach us as it is. Our mind distorts it, embellishes it, ornaments it, prunes it – making it bigger or smaller and changing it into many, many forms.
The biggest change and the deepest illusion is that we associate ourselves with everything, which in fact we are not associated with at all. As soon as we are associated the reality is lost and the dream projection starts appearing true. For example, we call a thing 'mine' – 'my house'… the house which was there when we were not and which will still be there when we will be no more. Something that can be before I am, and will continue after I am not, which does not disappear with my disappearance – how can it be 'mine'? If I die this moment my house does not collapse or disappear, in fact it will not even know that I have died – then what kind of association can there be between myself and that house? What is the relationship? Tomorrow someone else will live in that same house and call it 'mine'. Yesterday somebody else was living in it and he was calling it 'mine'. Who knows how many people have stuck their 'I' on that house, and have passed away? But that 'I' never sticks onto the house, and that house does not belong to anybody; the house belongs to itself.
In this world everything belongs to its own self. If we can understand this properly, we shall be able to shatter the illusions easily.
Arjuna when wanted to imitate he forgets - Each man is born with a unique individuality, and each man has a destiny of his own. Imitation is crime, it is criminal. If you try to become a Buddha, you may become an imitation Buddha. You may look like Buddha, you may walk like Buddha, you may talk like Buddha, but you will miss. You will miss all that life was ready to deliver to you. Because Buddha happens only once. It is not in the nature of things to repeat. God is so creative that He never repeats anything. You cannot find another human being in the present, in the past, or in the future, who is going to resemble you exactly. It has never happened. Man is not a mechanism. He is not like Ford cars on an assembly line; you can produce millions alike, exactly alike. Man is a soul, is individual. Imitation is poisonous. Never imitate anybody, otherwise you will be a victim of the first sort of religion, which is not religion at all.