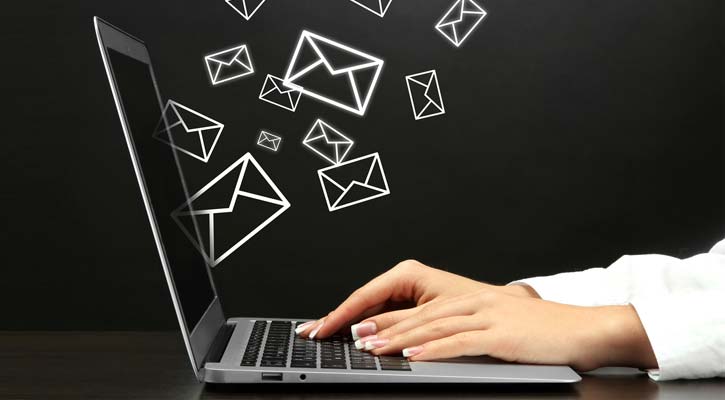 In a digital world fueled by the internet and driven by digital devices, a business shifting to the online platform is expected. The online world demands the use and implementation of digital marketing services to help build visibility and brand authority. Among the numerous digital marketing strategies that companies often use, email outreach strategy is often one of them.
Email outreach strategy basically involves contacting subscribers, influencers, clients and new audiences via the email platform. Hence, it can aid in business promotion, lead generation, acquiring links and networking just to name a few. This digital marketing tool helps craft new relationships and/or helps build stronger bonds with existing relationships with like-minded individuals.
However, too many people are quick to chalk it up as counter-intuitive. Granted, an email outreach strategy is not easy to implement and use. With over 90% of outreach emails ignored, who can blame you for moving on to another digital marketing strategy?
If you choose to use email outreach strategy, you have to know how to effectively use it and garner results. In other words, what factors will help increase the effectiveness of your email outreach strategy?
Below are a few details that were gathered after an in-depth evaluation of 12 million emails.
Long Personalized Subject Lines
Recent research found that people are more likely to reply to emails with longer subject lines, than shorter ones. A study conducted by Pitchbox and Backlinko found that the perfect subject line should contain at least 35 to 40 characters. This is because longer subject lines give the recipient an idea of what the email is about.
While you are at it, be sure to personalize your subject line. You can do this by including the recipient's name in the subject line to lure them into reading your email.
Personalized Body Content
People tend to ignore generic emails. Generic emails without a personal touch to them portray a lack of seriousness. They also indicate that you've sent the same email to a number of other individuals.
If you want your recipients to take you seriously, then make your email body content more personal. Start by mentioning their name, demonstrating that you're knowledgeable in their work and even appreciating them. The extra effort goes a long way and never goes unnoticed.
Social Profile Linking
If you are looking to increase your email response, you may want to link your social profiles to your emails. By doing this, you prove to the email recipient that you are a real person.
Social profile linking gives your email recipients a glimpse into your life, increasing your transparency. People tend to interact with individuals that are more transparent.
Follow Ups
This is an area that most digital marketers are unsure or doubt about. For one, they are afraid of coming off as annoying and consequently getting marked as spam. The last thing any digital marketer wants to do is damage relationships they've worked so hard to build.
However, there is a right way to do this. Studies reveal that you can follow up at least three times, and each time, make it personal while providing additional information. Always make sure your follow-ups gentle instead of aggressive.
The fact is, we receive too many emails on a daily basis. Chances are that your email may go unnoticed the first time, but sending it again may increase the chances of it getting noticed in the crowd of emails.
Reaching Out To A Number Of Contacts
Reaching out to a number of different contacts can increase your response rate. This is a point that is imperative to keep in mind when you're trying to reach a website that involves a number of individuals. For instance, if the website has a head editor, assistant editor, writer and so forth, you might want to email all of them.
This increases your chances of emailing the right person and receiving a response.
In conclusion, to get the best out of the email outreach strategy, you want to know how to go about it. Whilst keeping in mind the above-mentioned factors, you stand a chance of increasing your email response rate.
About the Author :
Manoj Rawat, a Growth Hacker, Ideator, Innovator and Experienced SEO, SMM and Marketing Consultant with over 8 years IT experience. Currently working with an app development companies india firm which is specifically delivering mobile apps to global industry. He loves to share marketing tips & strategies among online marketers. He is an avid sports person, traveller & nature lover.