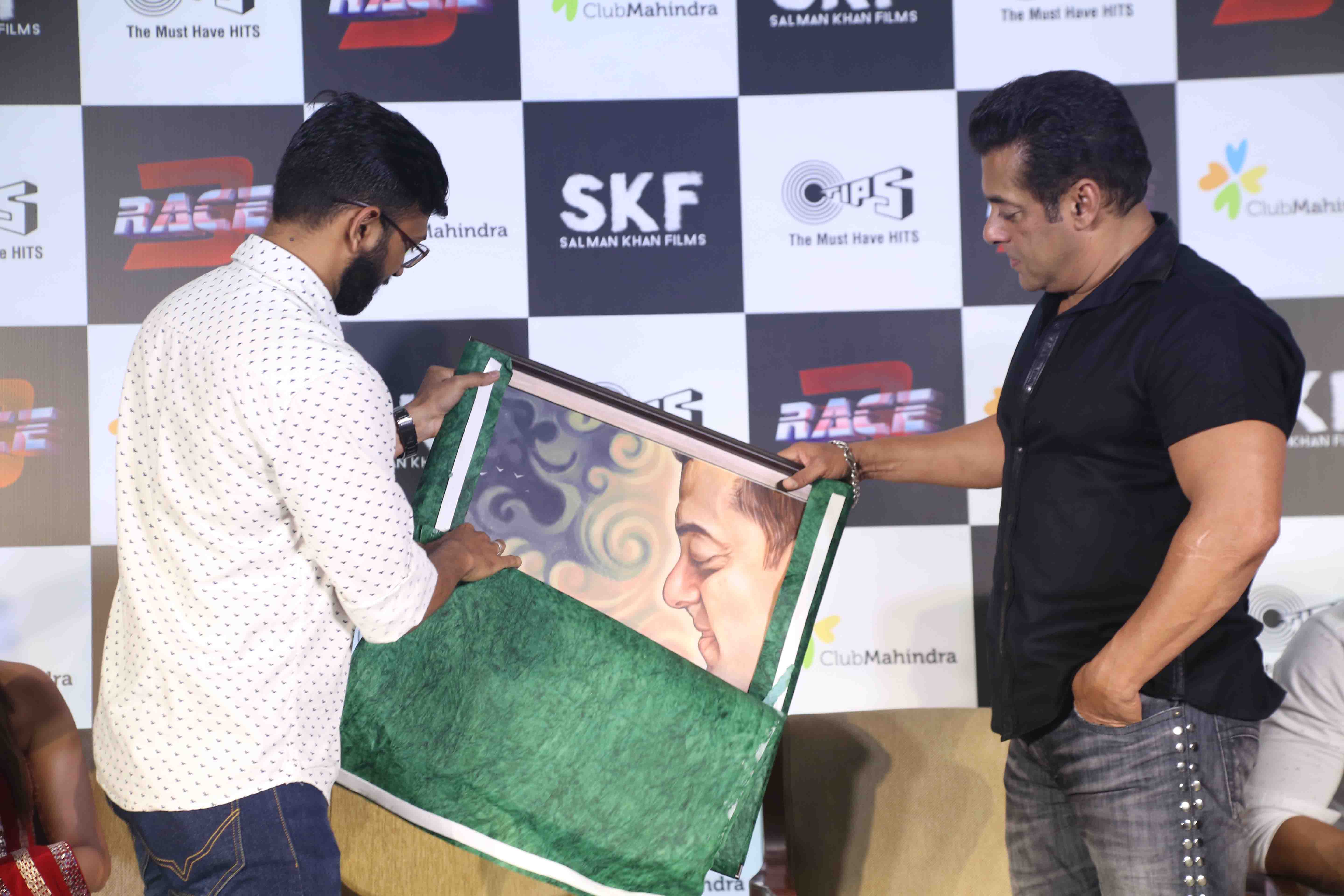 StoryMirror interviewed Mr. Venkatesh from Artma Ventures and here is what he had to say about his venture:
Q. Tell us about you and your background.
I come from a tiny town in West Bengal called Kharagpur. Mine is a typical working middle-class family. I was good at Math and the obvious career choice for me was Engineer or so I thought. I worked for 3 years in a chemical company as an electrical engineer and absolutely detested it. In order to change fields, I chose MBA as an option. I went to IIM Kozhikode to study Marketing and Strategy which, I feel, have been 2 of the most enriching years of my life.
Q. What is your greatest passion?
I have always been passionate about creating things. If I have spare time, I'm either creating some form of art or learning a new technique to better my craft. It is fascinating to me that one can conjure up things and put them out in the world for others to enjoy, critique and ponder over. I've tried a lot of things from clay animation to video editing. My first love, however, is painting. I trained under Rabindra Bharathi University in West Bengal for almost a decade in fine arts. I have always dreamt of being an artist and that dream is slowly becoming a reality. I wish to bring smiles and happiness to people through my work and knowing that someone appreciates my work so much that they want to make it part of their life is a kind of fulfillment that I don't get from anything else. I will continue to create and, in the process, try to bring joy to people around me. I have big plans but let's keep it for some other time , for now, I just want to paint.
Q. We understand you do digital art. How and why did you start painting digitally? Is it easier compared to drawing on the physical medium?
In 2010 while I was pursuing engineering, I accidentally discovered the world of digital art. Sitting in my hostel dorm I watched countless videos on Youtube and was awestruck at the kind of work artists across the world were producing in the digital art space. I started drawing with a mouse which, of course, is ridiculously difficult and then researched to find the right tools. Being a college student, I couldn't afford the equipment back then. A few months later I attended a cultural college fest and as expected there were painting competitions. I won three of them and knew exactly what to do with the cash prize that I earned. I got my first pen tablet immediately after and it is one of the best investments that I've made in my life. I used to paint quite often while I was in engineering and for a few months after that. Post that there was never enough time, I tried to keep up but with a regular job, it was hard to maintain consistency. So, I took the plunge and I must say I'm absolutely loving the process.
Many people have a notion that digital art is a scam and that it is not as credible as painting on canvas. I have immense respect for anyone who works with the traditional medium as I started my training with that. While the fundamentals of art remain the same, the approach to mastering both is vastly different. In fact, the digital medium provides one a myriad of options and the freedom to experiment. The "undo" option is undoubtedly a lifesaver. However, that should not take away the effort that one puts into perfecting a piece. After all, everyone deserves a chance to correct their mistakes. Also, if it was that easy everyone would be doing it. I feel art is so much more than just replicating an image. It is about pulling the observer into the piece and moving them with the composition. Through their work, it is about showing the world what the artists themselves see.
Q. How do you see this space evolving in the future?
There is still very little awareness of the digital painting field in India. It is common for me to encounter questions like, "Do you use an app to convert the images?" People fail to realize that it is painting where each stroke is made in hand. However, it is changing and with the increasing reach of marketing media such as Youtube, it is easier for creators to showcase their process and create awareness about the field. New business models are evolving with the increasing adoption of digital media. I personally feel we are living in the most exciting time for content creators to make something of their creative capabilities. Digital art fits into a large range of fields from animation, merchandising, comic industry, movies, games, graphic design and the list goes on. The sky is the limit for someone who wants to pursue a career in digital art.
Q. Could you tell us a little bit about the services that you offer? What is the process like?
Sure. We make stylised digital portraits. It starts with selecting the right image for the artwork. We ask our patrons to share as many images as they can of the people they wish to capture in a painting. Once the image is finalised we ask them what their expectations are. The discussion could range from the color palette, the overall tone, the elements that they want to add to the piece. We try to make the paintings personal and have some meaning to the people they showcase. For instance, if it's a baby's painting and the baby loves dogs, we include them in the composition. If a couple loves to travel to beaches or has a favorite memory of a place, then we bring that out in the painting. This way the painting becomes far more than just a replica of the image and ends up being much larger than life.
Actually, we are running a giveaway on our handle at the moment and it would be great if your users can participate in it. We are giving away one free portrait to the winner of the contest. I will share the link with you.
https://www.instagram.com/p/Bo81JjQHXYz/
Q. What is your life's philosophy?
"One must choose the problems that they want to solve".
Life at the end of the day is about solving problems from the time we wake up to go to bed. Even the job that one takes is solving the problem of earning a livelihood, living a luxurious life or creating a name for themselves. What if one enjoys solving a certain kind of problem, life then becomes a fun and happy ride. I've only come to terms with this in the past few months and that has been an eye-opener. For me, it is simply to keep getting better at creating content that touches people's lives. Everything I do now revolve around that!
Q. If you could give a message to all the 20-year olds of the world, what would it be?
There is a very famous quote by Alan Watts, "What would you do if money were no object?" If I could go back to when I was 20 I would tell myself to just focus on my craft. To enjoy the ride while getting better at it every single day. I have spent years doing things which I didn't love doing and I get petrified at the thought of wasting away another 30 or so years doing the same. To the 20-year-olds, I would just say do what makes you happy as cliché as it may sound. Find your calling and go after it. You will be fine.
Please join Artma Ventures on their journey. You can follow them at:
We wish Artma Ventures All the Best for their upcoming journey.